Ideas and takeaway tips to help you set a pretty gold pastel Easter table or any table that's colorful and celebrative. 
What is it about a few sunny days and their power to flood the soul with joy and inspire creativity?
I didn't realize how much I NEEDED sunshine.  There is no doubt that Jesus is our source of JOY… but SUNSHINE after winter's heavy gray shroud hanging low and heavy for MONTHS really pushes up my joy meter.  Does it do that for you, too?
I can't really say for sure… but as I was dreaming about my Easter table… and yes I DO do that… I just KNEW that I wanted the table to have a gold undertone.  As you know, I'm not one to get all spendy so sometimes it takes a little while for me to work out the dream, especially this time when I don't have much that's gold.  Or so I thought.
A while back when I stopped at Hobby Lobby for the fabric for my St. Patrick's Day table runner, I also made a quick run through Home Goods… which just happens to be next door.  (That was strategic planning on HG's part for sure!!)  Anyway… I snatched up some simple and sweet creamy white rabbits with gold bunny tails and gold inside their ears for my spring decor… and then I noticed that they had some pretty gold chargers.  Those chargers really caught my eye.  And weeks later I still loved them.
One of my favorite friends got together with me for lunch.  You know the kind… where you meet for lunch and you're having such a good time you take off and go shopping or for a long walk? As we were getting our doggie bags (Do they even use that term any more?), I asked my friend if she wanted to take a quick run up to Home Goods with me.  Well, of course, she did!!
Once we got to the shopping center we first made a beeline for TJ Maxx.  I know… the point of the trip was to go to Home Goods for some gold chargers.  But, you see, our TJ is still my favorite.  So, no matter what, that's ALWAYS my first stop.  Even if it's just for a quick stroll around… you know… just in case. 
My friend found a few items for her Easter decor… and then I spied these egg cups. I didn't need the egg cups.  After all, last year I spray painted some clear cordial glasses and decorated them and turned them into egg cups for Easter.  Nope… I didn't NEED any egg cups.
Except. 
Except these egg cups had the tiniest lines of pretty gold ringing the rim and base.  AND they had tiny gold polka dots along with colorful polka dots and you know how I LOVE polka dots.  They were just $5.99… so I decided the splurge was okay.  Plus… if they didn't work out for my Easter table I could return them.  Don't you just love a good return policy?
We didn't have a lot of time, so we took our purchases to the checkout.  But, on the way to the checkout (what crazy good merchandisers they are!), I was enticed to purchase a very pretty table runner which you will not see on my table.  I have other plans for IT… just watch and see!!
After a quick drive to Home Goods, I parked the car, and while my friend answered an important call, I buzzed on ahead to the store.  After walking through the front doors, I immediately turned to my right, and there, right in front of me, was a clearance cart.  And what do you suppose was smack dab in the middle of the clearance cart?
Just guess. 
Yup… those same pretty golden chargers I had seen a few weeks ago.
There they were… waiting for me. 
Of course, I scooped them up and held them close and went to the front entrance to greet my friend and show her what God had saved for me.  I know… that sounds funny.  It wasn't that the money savings were all that significant… after all… it was Home Goods and the chargers were already a good price.  To me… this was just one way that God was giving my dream a stamp of approval and showing me that he cares.  Not just about my faith and my character and my love.  He was just reminding me that he cares about EVERYTHING.
God counts the hairs on our heads… Like why?!?!
He has a love investment in us that is beyond anything we could possibly imagine.
There I was, standing in the store, feeling incredibly blessed.
I had the prize in my hands… the gold chargers.  And in the car… the pretty gold trimmed egg cups.  All the makings of a great tablescape.  Or at least the start. 
You know me… I LOVE textiles.  More specifically… dish towels and napkins.  Placemats too.  After meandering down the dish aisle where I realized that at home, my almost white squarish dinner plates from the dollar store that at first glance look like fine bone china would be the perfect plates on my new golden chargers.  Together with the new egg cups… my Easter table was coming together! And yes, I was more than a wee bit excited.
Generally, I use either my white or pale tan napkins when I set the table, but I decided to look to see if HG's had anything that would catch my eye.  And what did I spy?  The prettiest creamy napkins with pink tulips and butterflies and bachelor's buttons.  They didn't exactly MATCH the egg cups… but they too were equally colorful and the price was great.  My fingers were crossed that they would work.
A few days later I began assembling everything for my hopefully pretty gold and pastel Easter table.
I had a great beginning… but it was just parts.  It didn't feel particularly cohesive.
Two things troubled me.  One… the napkin rings I had just didn't seem to have the right look.  It's not a big deal… I could have folded the napkins and gone without napkin rings… but I kind of wanted that casual look of a gathered napkin held by a ring.
I had an idea!  Since I do everything on a shoestring budget… I went back to Hobby Lobby and bought some ribbon.  It wasn't on sale, but I keep their app on my phone so I can always get 40% off an item.  The ribbon was priced at $3.99, so those napkin rings were almost free since there was ribbon left over for more decorative touches, too.
The second thing that troubled me…  my inexpensive Walmart flatware fell flat next to those pretty chargers.  How could I spice things up a bit?  I was fresh out of ideas, so I chose to "call a friend."  Actually, I sent a Facebook message to my two bloggy besties.  One suggested gold plastic flatware.  And the other suggested stuffing the flatware in the napkin.  I really liked the first idea… but you know me… I went the money-saving route and it was a terrific solution.
Now that the place settings were complete I needed to come up with a centerpiece.
As much as I was loving the gold and pastel colors, I still had spring green on the brain from St. Patrick's Day.
I wanted to keep the table as simple as possible and tried every possible way to use the small ferns I had.
They were nice.  But, I wasn't going for nice.  
So I did what I always do when I'm trying to figure things out.  I walked away.
There's nothing better than a good night's sleep to solve many of life's issues.  Right?
In the morning, I took another look at my spring bin from last year and realized that the eggs that hung on last year's pussy willow branches were gilded in gold.  Well of course!!  That was JUST what I needed.  For the egg cups.  Or so I thought.
And then… I looked over at my side table.  For weeks my little white faux greenhouse terrarium had been housing plants and looking very pretty there.  Why not repurpose it for Easter?
Paper shred in pink, yellow, and spring green that I picked up from the dollar store a few weeks before was perfect to fill the bottom of the little gothic styled greenhouse. I then began adding eggs.  Large gold eggs from last year's pussy willow bird's nest, small yellow and green eggs from last year's moss and daffodil picket fence Easter centerpiece, and of course the aforementioned pink and green gilded eggs.
My heart was dancing!  All the color details were coming together!
I took a little more of the colorful paper shred and sprinkled it around the outside of the glass greenhouse.  It felt like confetti.
Confetti!!
How much more perfect could it be to have the table sprinkled with confetti for Easter?
It's Resurrection Sunday!
There is no greater celebration than celebrating Jesus smashing death and coming alive again to live forever!
This table is a celebration table!
The gold honors Jesus… the King of Kings!
The pretty pastel colors and eggs are symbols of the New Life we have in a Risen Christ.
This is definitely the table of my dreams.
It's a table that's beautiful, celebrative, and inviting.
The only thing that could make it better…
Is if you were here to sit down and enjoy it with me.
Tablescape Takeaway Tips

Choose a theme for your table.
My theme was CELEBRATE… Easter/Resurrection
The shred/confetti was the key element to create that celebrative feeling
Decide on a simple color palette.
My main color is creamy white with gold accents.
My secondary color is actually a happy trio… springy pink, yellow, and green.
Stay within your chosen color palette for visual cohesion.  It just FEELS better.
Be creative.
What can you reuse or reinvent from what you have on hand?
Let your heart be your guide and add in a bit of whimsy.
Ultimately, set your table with guests in mind.
I love beautiful table centerpieces, but make sure your guests aren't overwhelmed with the centerpiece.  Place your elbow on the table and hold your arm with your fingers pointing up.  If your centerpiece is taller than your fingertips, it will be uncomfortable for your guests.
Set a pretty table to set the stage for a lovely meal.  Be careful to not let the table decor become the only featured attraction.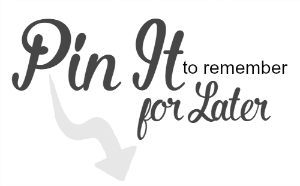 Have you started planning your Easter table?
I hope that you've been inspired and empowered today to dream a little and get creative with this year's Easter table.
No matter how you choose to set your table… make it a celebration!
Happy Easter!
If you enjoyed this post, please use the sharing buttons
to let your friends know and "pin it," too.

Receive FREE inspiration like this in your inbox!
Sign up Now.
More Ideas to Make Your Easter EXTRAORDINARY!

My Favorite Easter Centerpiece ~ It's Easy & Inexpensive, too!
Make an Eggstra Special Easter Mason Jar They will Love
Be Inspired By This 10 Minute Easter Vignette
Spring Tablescaping ~ Bird's Nest Themed Easter Table
DIY Home Decor :: Easy Grapevine and Burlap Easter Egg Wreath Tutorial
Easy to Make Open Faced Spring Asparagus, Hame & Gruyere Sandwich
Quick & Easy Cornbread Breakfast Muffins
It's Time to Make Blueberry Buckle Coffee Cake
Sink your teeth into a refreshing Crunchy Grape Salad
Sharing with at my friend Susan at Between Naps on the Porch