Are you faced with a small space in your home or apartment?
These simple and do-able small space decorating tips will help you look at decorating your space in a fresh new way.
Since getting married, I've been moving around the country.  It's provided a great opportunity for learning to overcome space and decorating challenges which every home has.
Our most recent move to a small two bedroom apartment has been the most challenging.  In order to make my new small space feel spacious and inviting, I implemented a few easy small space decorating tips I've learned through my many moves.
This wasn't our typical move and not one we had planned on.  We had put everything in storage because our house sold and came to Michigan with a solid job prospect. We were grateful to have found a sweet little furnished beach house apartment for the short term.  But, that position and then another and then another fell through.  Still living "in between" the best option for us was to leave everything in storage until we got a house and find an inexpensive apartment to rent. We secured a place less than five minutes from the beach and I made it my goal to furnish and decorate this small space AND make it feel like home on a next to nothing budget.  A tall order for sure.
After we signed the lease on our new apartment I started scouring Craig's List and local thrift shops for the essentials… a table and chairs for our dining area, living room furniture, and bedroom furniture. I wasn't having much success.
Moving day came and we still didn't have anything more than our kitchen essentials and an inflatable bed. So after cleaning the beach apartment and making it guest ready, we grabbed a quick bite to eat and embarked on "Plan B."
It was imperative that we find some comfortable and very inexpensive seating. And after a little "outside the box" thinking, we were successful.   A pair of wrought iron patio chairs for less than $25 each came home with us.  Yay! We finally had someplace to sit!
A short while later, my dear friend messaged me and asked if I would like to use her card table and chairs.  Wonderful!  Now I had dining room furniture and living room furniture. However, the card table and chairs would not be a long-term solution, as my friend would need them for a party she was hosting.
Little did I know that those black wrought iron chairs were going to become a key element in my dining area decor.  
How in the world are those wrought iron chairs going to be the key?
Good question.  But, first, I had to find a table.  The ReStore outlet in our town had a small, but grubby looking table that was the perfect size for our very small space. And… because it had a 60% off tag… it was less than $12.
After investing in elbow grease, sandpaper, and white paint we transformed the table into a sweet little farmhouse table.
Why white?
In a small area, a white table recedes into the space, helping to give the tiny dining area a more spacious feeling, especially since the walls are a shade of white as well.  If I had left the table in its original dark wood color it would have overwhelmed the space.
After finally finding a loveseat, chair, and ottoman at a thrift store, we no longer needed to use the patio chairs for our main seating. I tried the pair out with the new dining table.  They not only worked great, they were a wonderful contrast to the style of the table.  Sort of industrial-modern meets farmhouse. 
My decorating project was starting to take shape.
One thing I knew for sure was that I needed to employ a key design technique to make my new dining area feel pulled together.
And just what is that element, you ask?
Repetition. 
Repetition makes small spaces feel larger and more cohesive.
I knew that I needed to duplicate the black in my dining area.  But how?
My answer came when I received an email from the lighting company, Parrot Uncle.  You might remember my post about farmhouse lighting last year. They have a wide selection of lighting so I knew I would be able to find just the right look for my dining area.  I chose an Industrial Style Matte Black Iron Cage Pendant Light for its style and under $50 price tag.
Even though the light is a big contrast to the white farmhouse table… it repeats the black design element wonderfully and is perfect for my space. I love the juxtaposition of its industrial style to the rest of the decor.
Remember how I mentioned that the white table receded and helped the area feel more spacious. The old grimy hanging light sort of disappeared (Not that that was a bad thing for that light).  The disappearing design trick was important for the table… it wasn't what my space needed when it came to selecting a pendant light. We needed the light to act as a statement piece, a work of art if you will.
Its dramatic geometric elements give the room substance and help the small spot to seem more spacious.
Select the right light…
When you purchase lighting for a dining area, it's important to select a fixture that is large enough to make a statement, but not too large as you don't want to overwhelm your space.  I know… that can be a little tricky.  The most common mistake is to purchase a light that is too small.
Make it your space…
Keep in mind… if you live in a rental, house or apartment, you most definitely can switch out light fixtures. Don't let someone else's decorating style be an eyesore in your home.  Just be sure you know what you're doing or have someone do the installation for you so there are no unfortunate injuries, electrical issues, or fire hazards and be sure you don't damage the ceiling.  We have switched out light fixtures in past rentals, carefully packing away the original fixture, and re-installing it upon moving.
Once the light was installed I needed to do two things…
ONE… add another element in black. There's something about the repetition of threes in design that makes a space feel complete. This is especially important when you're playing bold colors against neutral backgrounds.
As you can see in the before photo, a very old set of vertical blinds graced the sliding door.  Because we LOVE lots of natural light, live on the upper level, and don't walk around without clothes, we didn't feel the need to keep the blinds for privacy.  So, we stored those away and replaced them with an inexpensive curtain rod that repeats the black wrought iron look.
That brings me to number TWO… add color!
My black rod was perfect for the new curtain I made from bargain bin fabric that added a fun punch of coastal blue and a repetition of white.
I didn't stop with color on the curtain…
Because every space needs art, I created my own art by painting a thrifted picture and its frame. And because I can't draw… I added a sailboat from my nautical Christmas tree.
Between the new drape and wall art… I just gave my dining area a coastal theme.  
Now all I need to do is support that theme throughout the space.
Here's how I did just that…
A little texture and natural color were added to my space with a lovely thrifted vintage tray basket. The basket repeated the tone of the driftwood on the sailboat and hid an ugly and no longer functional phone jack. And fit so well into my coastal theme.
My farmhouse table is small, so when the table is set there just isn't room for a centerpiece. However, I'm making up for that with cheery coastal blue placemat in a deeper tone of the curtain.  My dishes are the ones I got from a giveaway at The Inspired Room. They have a turquoise "wave" on the ivory white which works with our coastal theme.  I topped them off with plain white napkins and two very small sailboat Christmas ornaments that I also made. Sweet, simple, and refreshing.
Since the black wrought iron chairs are fairly deep, I thought it would be fun to add some pillows. I have a little sewing job where I stuff and sew pillows designed by a friend of mine and these are two from the line.  Of course, I had to have the Lake Michigan pillow; you all know my love for the big beautiful lake.  Both pillows are coastal blue and white on the front… another blue and white repetition. Did you notice that the pillow backs are coral?   In my design mind, there always needs to be a complementary color someplace in the space.  These add that little, unexpected pop of a contrasting color in a subtle way.
The black pendant light still remains the focal point of the space and that's precisely what we want.  It takes center stage, partly because it hangs in the center, partly because of its strong geometric design, and partly because the black stands out while all the whites recede and the blues are calming.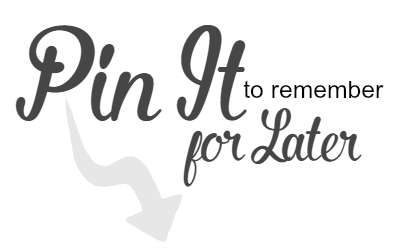 The next time you start to decorate… think about repetition.
It really is the key to a cohesive design and a space that feels comfortable.  And it's essential in planning small spaces.
I'm totally enamored with my new dining area.
It feels bright, cheerful, and so very refreshing.  And I'm loving how my new pendant light was the perfect design element. I'm not expecting to be here long-term, but believe me, in the in-between, it feels so good to have a space I've created myself.
We rarely eat out, so having a great space to enjoy our meals means a lot to us.
You might even find me and Tim playing a round of Yahtzee or two while we eat dinner. Does anyone else do that?
What are you loving most about my new dining space?
What tip can you implement now?
What one thing could you do to freshen up your dining area?
Thanks for stopping by today… I can't wait to hear your lovely thoughts!

Receive FREE inspiration like this in your inbox!
Sign up Now.
More Small Tips to Inspire You
How to Decorate a Small Space with Christmas Charm
Please Join Me in My Wonderful Balcony Garden
My Valentine's Day Living Room ~ Sweet Simple French Country Style