If you love cornbread and are looking for a way to make it a nutritional powerhouse for breakfast, then I've got an…
Easy and Hearty Breakfast Muffin Recipe for You
Do you ever go through your pantry and wonder how did you ever get a box of such and such?  It's crazy how things appear out of no-where.  As a true northerner, I always pass on cornbread.  So why would I have a cornbread muffin mix in my pantry?  I haven't figured that out.  But, shortly after discovering it (and wondering who I could pass it off to) a cornbread breakfast muffin recipe landed in my inbox.  Typically I wouldn't have opened that email. Because. Cornbread.  Yet, this time, that was the very reason I opened the email!  And, at that moment, I knew exactly what I was going to do for my entry in the Ultimate Recipe Challenge hosted by my friend Kim.
The recipe that came in my email is a scratch recipe and inspired me to do something fabulous with my boxed cornbread muffin mix.  Let's face it, scratch is always my first choice, but sometimes we just need to get the food on the plate.  Yes?
The original recipe called for using some jumbo muffin pans
.  I did not have a muffin pan, so I picked up a little one for just 88 cents at Walmart.  It was okay, but it made me wish for my good pans.  The quality of the pan, especially in regards to the weight does make a difference in baking performance.  I would have preferred using this muffin pan
.  However, my little one did the job.
Do you love bacon? The original recipe called for bacon. I'm a fan for sure, but bacon takes time to cook.  If you're using a box mix, it's probably because you're short on time.  What's almost as good as bacon?  Ham.  And ham is also a little more filling than bacon, so that makes it a great choice for our power-packed muffins. And it's a great way to use up leftover ham.
I wouldn't call these Southwest-style muffins, but they certainly give a nod in that direction.  They have a little jalapeno pepper, red pepper, and a sprinkle of cayenne pepper.  Yum!  I love the green onion and of course, who doesn't LOVE some sharp cheddar?!
These muffins can be made two ways.  With eggs or without.  To clarify that, the mix will require an egg for sure.  But, what makes these muffins extra fun, and definitely beefs up their nutritional content, is the addition of an egg… to each muffin.  It's sort of like the nougat in your candy.  You will cover the bottom of your muffin cup/pan with some of the muffin batter and make a depression with your spoon in the batter, then crack your egg and fill the depression with a raw egg.
NOTE: Because I made my muffins in a regular-sized muffin pan, as that's a good serving size for me, there really isn't a lot of room for the egg yolk and white, so I separated the white from the yolk and carefully placed the yolk in the little depression I made for cradling the yolk. Then I gently added more of the batter on top.
I always forget, but the box says to wait 3-4 minutes to allow the muffins to set before putting them in the hot oven.  It's supposed to help them form a nice crown.  Let it be said… I move too fast for that and immediately popped them into the oven.  Do what I say, not what I do, and you'll have a prettier muffin than me.  Okay?  Promise?
I made these delicious breakfast muffins on different occasions — two ways… with egg and sans egg.  It takes a little bit more time to add the egg to each muffin.  But, probably not more than 5 minutes or so.  My husband said that he doesn't prefer the muffins one way over the other.  I guess if you want to grab and go and have a more nutritious breakfast, you can pop them in the oven or microwave and enjoy them rewarmed and have a heartier beginning to your day.  Personally, I like the novelty of the egg in the muffin, but I would just as soon enjoy them without the egg center alongside my cheesy scrambled eggs.  My brain requires two eggs in the morning and I don't want to have to eat 2 muffins to get that.
Did I tell you how yummy these are?  Oh my! I really enjoy that little bit of heat from the jalapeno and sprinkle of cayenne contrasting with the slightly sweet cornbread. They are so good.  Amazingly good.
Because you'll want to make some too… here's my recipe:
Quick Cornbread Breakfast Muffins
Ingredients
1 Box of "Jiffy" Corn Muffin Mix
1/3 Cup Milk
1 T Butter
1 Egg for the Mix, Set aside 6  Eggs to fill the Muffins
1/2 Cup Ham Diced
1/4 Cup Red Pepper Diced
1/2 Small Jalapeno Pepper Diced
1/2 Cup Shredded or Diced Extra Sharp Cheddar Cheese
Sprinkle of Cayenne
Instructions
Recipe makes 6-7 delicious muffins.
Preheat your oven to 400 degrees.
Grease your muffin tin or line with baking papers.
Assemble your ingredients.
Melt your butter.
Dice your ham, red pepper, jalapeno pepper, and cheddar cheese.
The package of muffin mix is coarsely crumbly, so after emptying the mixture into a medium mixing bowl, use a pastry blender or fork to get rid of the lumps.
Sprinkle a little cayenne over the dry muffin mix and blend in.
Mix the egg, melted butter, and milk together and then gently mix into the dry corn muffin mix.
Add the ham, peppers, and cheese and fold in evenly, being careful to not over mix.
Spoon the batter into the muffin cups, filling about 1/3 of the cup.
Make a depression in the center of the batter in each muffin cup.
Crack an egg for each muffin, separating the white and yolk.  I let the white slide out and keep the yolk in the half cup of the cracked egg.  Then carefully slide the yolk from half of the cracked egg into the center of the batter.
Carefully top the egg with batter to fill the cup and then some.
If you want to have a "plain" muffin without the egg center, simply leave out that step and fill your muffin cup with batter as usual.
Let sit for 4 minutes.
Place in a preheated 400-degree oven.
Bake for 16-20 minutes, or until golden brown and a toothpick inserted in the middle comes out clean.
Remove from oven, cool on wire rack (about 10 minutes) and then remove muffins from muffin pan and place on rack until slightly cooled.
Serve while warm.
If you are making muffins ahead, after cooling, pop them in a sealed refrigerator container and keep in the fridge up to 3 days.  Rewarm them in the oven for 7-10 minutes at 350 degrees before serving.
On a cold snowy morning, enjoy your Easy Cornbread Breakfast Muffins with a cup of real homemade hot cocoa
 made with whole milk or cream.  Mmmmm.  Over the weekend, we did that for a quick lunch.  It was the best!
I'm sure you'll find lots of occasions and many excuses for whipping up a batch of breakfast yumminess.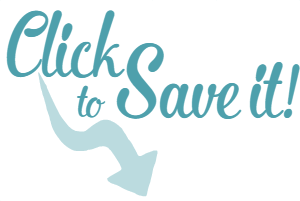 Do you love cornbread?  Is it a southern thing, or is it just me?
Are you a breakfast lover or hater?
More Extraordinary Breakfast Recipes from AnExtraordinary Day…
Sweeten their Day with Love and Honey
It's Time to Make Blueberry Buckle Coffee Cake
Whip up Creamy Healthy Goodness to Enjoy with Fruit
I'm joining a few other food loving friends
for the Ultimate Recipe Challenge.
Scroll to the bottom of this post and check out their tasty breakfast recipes. Breakfast just might become more exciting with the addition of these amazing ideas.
Thanks so much for popping by today!
If you found this post helpful would you please share it with your friends and "pin it," too?

Receive FREE inspiration like this in your inbox!