It's that time of year here in Michigan when the night comes early and we make our homes warm and cozy to fend against those cool stiff breezes bringing in giant dark gray clouds to remind us that winter is coming way too soon.
I want to hang on to the best fall has to offer and warm my home with rich textures and accent it with all of autumn's offerings. It's sort of like turning up the heat, even if the furnace hasn't been turned on yet. (Though this year… it went on very early.)
Tips for Dressing a Living Room for Fall :: Home Tour
It's the time to accent candleholders with pretty faux flowers. And to add fresh flowers to some tiny bottles, vases, or jars.
It's Easy! How to Make a Modern Farmhouse Tiered Tray
Warm pretty pillows and throws are a must for cozying up my spaces.
How I Brought the Warm Simple Coziness of Hygge to My Home
Pretty wreaths to hang on the wall with the colors of the season brighten my doors and walls.
Be…Creative :: Natural Fall Wreath Tutorial
And though I make many wreaths, even my purchased wreathes nudge me to personalize them in some way.
Crabapple Branches Make the Fall Mantel Glow :: Fall…It's Extraordinary!
Pumpkins… lots of pumpkins! Fresh, faux, metal, knitted, and glass… every kind of pumpkin adds the necessary whimsy to the fall home, indoors and out.
His Words Touched My Heart… | Simple but Charming Fall Farmhouse Vignette
I always plan my fall decor with an eye toward Thanksgiving.
How to Create a Simple Elegant Thanksgiving Table
It's fun to create a warm and festive tablescape we can enjoy every day, with just a few extra touches to dress it up for the big day.
Make a Simple but Spectacular Silver Thanksgiving Centerpiece
In addition to all things seasonal and pretty for the table, more flowers are a must for side tables, buffets, end tables, the foyer, and even the powder room!
Faux or fresh… they give life and vibrancy to our homes in the fall.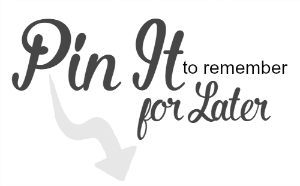 As you know, I feather my nest with lovely items from Wayfair.
This week I had fun going through the latest fall offerings and choosing items that would look wonderful in my home. Kind of an idea book for me and you.
Let me know what you catches your eye…
Thanks for stopping by today!
If you enjoyed this article, please use the sharing buttons to let your friends know and "pin it," too.

Receive FREE inspiration like this in your inbox!
Sign up Now.