Yesterday I felt off… all day.
Kind of like the black clouds of doom hiding the most brilliant sunset ever.
My neck didn't feel right, my head didn't feel right.  When I went to the store I felt like I was going disappear into thin air, I was tired from doing little, and doing the things I love to do left me empty.
And it didn't help that the sun has refused to shine for more days than I can count and though it's fall, when I walk outside it feels more like winter.
Maybe you've had days or weeks like that?
This morning as I was having tea and looking out my window in the quiet, I realized something.
Somewhere along the way, I allowed my circumstances to steal my joy.
It's such an easy thing to happen.
Without realizing it I started to focus on what was bothering me and not all the good things that fill my days.
When we don't feel well or we have a "situation," it's easy to become self-focused.
I confess I had an awareness of it, but I wasn't aware that I wasn't looking for the beauty in the day with a heart of gratitude until we made a quick trip to see the sunset the other night.
These photos cannot even begin to capture the drama of color and contrast that we saw… and experienced.
As we turned into the park we were blown away by the intense deep pink infused into the heavy gray clouds.  I got out of the van and took snapshots to document it.  And yes I was amazed.  But, Tim did something I didn't… he thanked God for the beauty and the experience.  It never crossed my mind.
The next morning, I took some photos of the trees across the road from me that were pretending to be flickering flames of blood orange and firecracker crimson… because that is what I do.  Later that evening, I went to dinner and did a little shopping with a good friend, but it felt routine and seemed to rob me of my energy.
I stopped my daily journaling of the gifts and joys and didn't even notice until this morning.
Somewhere along the line, I disengaged from living fully, gratefully, and joyfully.
How does this kind of thing happen?
I guess the how doesn't really matter… what matters more… is deciding to get back on track.
Living the abundant life Jesus came and died to give us is a choice we have to make… daily.
Are you living the joy-filled life that God has planned for you to live?
I have told you this so that you will be as joyful as I am, and your joy will be complete.
John 15:11
Today is a good time to sit in the quiet and do a little self-evaluation.
Maybe you're like me and have allowed (you fill in the blank) ___________ to steal your joy.
What have you allowed to take center stage?
My joy-stealers were health-related issues.  Yours might be busyness… trying to keep all the plates spinning without an ugly crash.  Or… you may be overwhelmed with work. Or… being a caregiver. Or… it might be doing ALL the good things that fill your days with happiness.
For me… I have allowed myself and my concerns to take center stage. UGH.
The best way I know to get off center stage is to mentally and prayerfully put God on center stage.
It helps to visualize laying my day with all the good, bad, and ugly at the feet of Jesus.  The things that seem good that I exchange for the better he has for me.  The worries that I keep praying about throughout the day rather than leaving them with him.  And… setting down my fears and one by one and turning my back on them and walking into the arms of Jesus, who is always ready and waiting for me.  And YOU.
These verses have helped me get my bearings, so I can live that abundant life of JOY that Jesus destined me to have.
If you are tired from carrying heavy burdens, come to me and I will give you rest.
Matthew 11:28
The Lord will always guide you and provide good things to eat when you are in the desert. He will make you healthy. You will be like a garden that has plenty of water or like a stream that never runs dry.
Isaiah 58:11
Seek the Kingdom of God above all else, and live righteously, and he will give you everything you need.
Matthew 6:33
My God will use his glorious riches to give you everything you need. He will do this through Christ Jesus.
Philippians 4:19
Sometimes it's helpful to write these verses into a journal, or on notecards.  There's something about scratching the words on paper that makes them adhere to the memory.
Meditating on a verse a day is good.
Personalize a verse, visualize yourself living out that verse and interacting with the Lord.  Going beyond just reading Bible verses to infusing them into your days so that they help you change how you think and live and help you move into full-on joyful living.
I'm glad I had the big revelation this morning.
Unknowingly we can slip out of that place of joy without even realizing it.
Hopefully, my realization is helpful to you, too.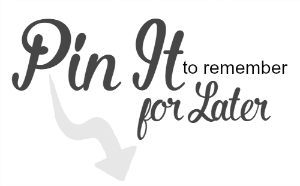 Joy Day!
You don't have to wait to get out your journal to start counting your thanks… just scroll below and share your highs and lows.  We count 'seven' because God asks us to give thanks in ALL things and when we do, something wonderful happens.  Just watch… your joy meter will rise… trust me. 😉
Won't you join me in counting just seven from the past week?
I'll start…
Thank you, God for…
Your reminder today that woke me up to what I've been missing.
bittersweet berries waiting for the picking. I love how they are hard and yellow and overnight pop open to reveal their soft red berries.
reminding me how to get that stain out of my new chair.
a friend who lent me her tween boy's boots so I could pick winterberries and keep my feet dry.
the work that you've given Tim.
that magnificent sunset and the HUGE waves this weekend.
Your love that is constant, unconditional, and never-ending. 
Now it's your turn!
List your 'seven' in the share your extraordinary thoughts section below.
You'll be glad you did… I dare you!
Thank you for stopping by and leaving your sweet thoughts.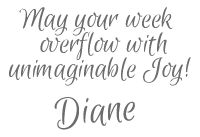 Receive FREE inspiration like this in your inbox!
Sign up Now. 
If you found this post helpful….please pass it on to your friends.
amazon.com/shop/anextraordinaryday