One of my favorite times of the day is first light.
There's something magical about seeing the darkness being overtaken by the light each morning.
What a spectacular beginning to the day.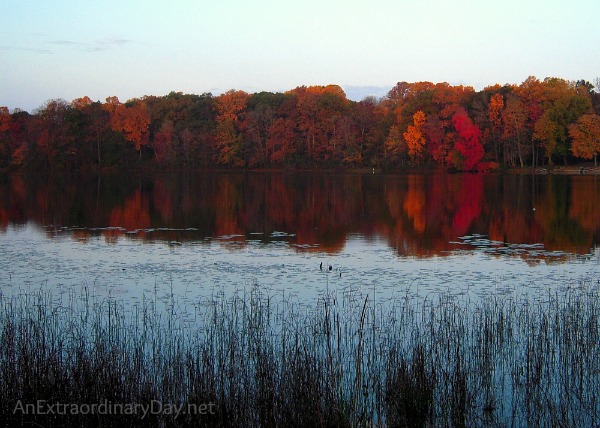 There's an anticipation that fills my spirit.
I look for interesting changes in the light.
Color in the sky.
And this time of year…I can't wait to see the first rays of the sun illuminate the colorful leaves gilding the trees.
In the morning, Lord, you hear my voice;
    in the morning I lay my requests before you
    and wait expectantly.
That same kind anticipation I have for seeing the day break, I have for talking with God.
I know he has my ear each morning and so I freely let my thoughts and anxieties spill out on him.  Every. One.
Because I know all things are possible for HIM, I immediately become expectant.
Filled with a renewed sense of hope, I look forward to seeing what God is going to do to… for me, in me, and through me.
How about you?  
Do you take time to tell God what's on your heart?
There's something special about walking through the day with expectation.
On the outside chance that busyness gets the best of your morning…
The Lord is waiting to be kind to you.
    He rises to have compassion on you.
    The Lord is a God of justice.
        Blessed are all those who wait for him.
Keep in mind…
God is waiting for you.
He has a blessing for all who wait for him.
Joy Day!
In addition to praying and waiting expectantly for God to work in our lives, we can't forget to give thanks.  Joy comes when we count our blessings and give thanks in all things.
Won't you join me in counting just seven from the past week?
Your joy meter will rise.  Guaranteed!
I'll start…
Thank you, God for…
Your word that tells me your mercies are new every morning.
the glorious beauty that awaits me as the sun rises each new day.
helping me find inexpensive booties.
helping me enjoy my Saturday alone.
Tim's last day at the paint store and for new beginnings.
being my healer.
the lovely gals who blog hopped with me for 12 Days.
Now it's your turn!
List your 'seven' in the share your extraordinary thoughts section below.
You'll be glad you did… I dare you!
Thank you for stopping by and leaving your sweet thoughts.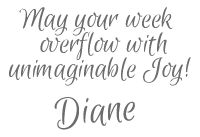 Receive FREE inspiration like this in your inbox!
Sign up Now. 
If you found this post helpful….please pass it on to your friends.
amazon.com/shop/anextraordinaryday