Bringing the warm simple coziness of Hygge home this Fall to create that wonderful sense of well-being we want and need.
"Regardless the destination, all roads lead home."
― H.L. Balcomb
Home is my favorite place to be in the fall. Looking out my window to the changing leaves, admiring my pots of mums and piles of pumpkins, and drinking a mug of hot spiced apple cider next to the fire… that's my idea of Fall coziness.
Recently I posed this question on Facebook… What's your favorite thing about Fall?
I got all kinds of answers but these topped the list… lighting a fire in the fireplace, drinking hot spiced cider, lighting scented candles, wearing cozy sweaters, eating a slice of apple or pumpkin pie, and cuddling with loved ones.
What's interesting to me is that engaging in these simple, cozy, and charming activities is a great example of what the Danish call Hygge (pronounced hue-guh).
It's an acknowledgment of a feeling or moment where you're feeling warm, comfortable, and safe.
Anytime you've snuggled under a cozy warm throw with a cup of cocoa and your honey or a good book… that feeling of well-being you experienced… that's Hygge.
Hygge is all about getting cozy, living simply, and spending time with family and friends.
Think about how you can make your spaces cozier. Like the Danes, light lots of beeswax candles, warm your space with natural elements and rich textures, and spend your time doing the things that bring joy to your life and loved ones.
I chose this heavy textured woven throw from Wayfair to add a little Hygge to my small apartment this fall.
As the temperatures drop, it's so comforting to curl up under a warm cozy throw like this to read my favorite magazine and drink hot cider.
Because I live in a very small apartment, multitasking my things is a high priority to me… even warm casual throw blankets.
For me, Hygge also means inviting a few friends over and setting out some simple but yummy treats and drinks for everyone to enjoy.
But first, to give that extra special cozy feeling, I draped my richly woven throw over the table. It set the tone of comfort and warmth perfectly.
And it's a cozy textural backdrop to the pumpkins, mums, and delicious treats.
Speaking of multi-tasking, my thrifted champagne bucket makes a fabulous holder for a pot of pretty mums and my breadboard becomes a serving tray for the beverages.
Using elements from nature such as the pumpkins, mums, and a wooden breadboard are also Hygge.
They help ground us back to nature and to a simpler slower pace.
The next time you have your besties over to watch a movie, and you light some candles, snuggle up under a warm cozy throw like this one from Wayfair and enjoy your favorite hot beverage, know you're keeping Hygge.
It may have started as a trend… but Hygge is here to stay.
Yes, you may have heard about còsagach (Scotland) and Lagom (Sweden), but nothing has been able to halt the love of coziness the Danish call Hygge.
I'm grateful to the Danish for setting this example of living simply and well.
You, too?
How have you (unknowingly maybe) experienced Hygge.
What's your favorite way to make your home cozy for Fall?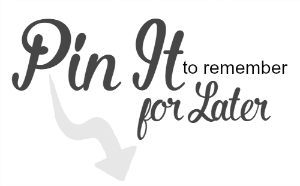 MORE INSPIRATION TO HYGGE YOUR HOME FOR FALL
Simple but Charming Fall Farmhouse Vignette
Cozy and Warm Homespun Table Setting
How to Host a Quick and Easy Sunflower Themed Party
Create an Extraordinary Fall Moment with a Free Subway Printable
I'm so grateful to have been chosen as a Wayfair Homemaker this year.
Catch up on my past posts…
Two "Green" Thumbs Up for Small Space Container Gardening
9 Easy Tips for a Simple Picnic on the Beach
A Sanctuary To Close Out A Perfect Summer Day
And watch for more posts from me featuring inspiring ways to make your home and lifestyle more beautiful with products from Wayfair.
Thanks for stopping by today!
If you enjoyed this article, please use the sharing buttons to let your friends know and "pin it," too.

Receive FREE inspiration like this in your inbox!
Sign up Now.