A glimpse of summer living at its finest and
a peek in my summer sanctuary at home.
Picture yourself walking down the coastline with the waves lapping at your feet, the sun warming your back, and with every step, the cares of the world melting away.
Wasn't it refreshing taking that brief mental break to envision yourself strolling down the shore?
Those times on the sandy edges of Lake Michigan are my favorite, especially after indulging in a picnic at on beach.
When we've walked as far as we can, we'll go back to our spot on the beach. There we'll settle into our sand chairs to read, watch the nearby kids play, soak up the sun, and take a few dips in the big lake to cool off.
As the sun moves across the sparkling waters, we decide that before we're toasted to a crisp we need to pack up and drag our very relaxed bodies home.
It's hard to leave that slice of heaven… but we have another sanctuary waiting for us.
At home, after putting everything away, showering, and enjoying a light supper we are done for the day. Since our bodies have totally relaxed from a day at the beach, we turn in early for the night. It's not lights out, just yet. There's nothing better to complete the day than laying in the coolness of our bed, reading or watching a video, before tucking in to sleep.
Our bedroom is a sanctuary to envelop us at the end of a lovely summer day. It's like the perfect punctuation to a day of relaxation. It turns our day at the beach into a vacation… even though we never left town.
I love our bedroom in the summer. It's decorated with soft aqua and coral accent colors. It's such a happy and peaceful spot with its sort of boho meets cottage style decor.
Earlier this spring I ordered bedside tables with some gift cards I had. They are so charming. And just recently Wayfair sent me these lovely clear glass lamps, which I got to choose. They couldn't be more perfect for my bedroom as it's decorated for summer.
Don't you love their simplicity? Simple and a little glamorous too. Kind of like jewelry for my bedroom. And they're the perfect size for my bedside table and for reading in bed.
Ahhh… summer living… isn't it just the best?
And with my sparkly lamps, the sun is always shining in my sanctuary space.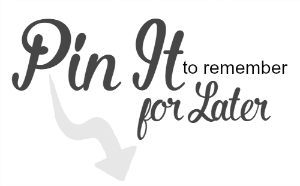 Do you have a place in your home that you go to for peace and refreshment?
What do you do to refresh your bedroom for summer living?
I'm so grateful to have been chosen as a Wayfair Homemaker this year.
Catch up on my past posts…
Two "Green" Thumbs Up for Small Space Container Gardening
9 Easy Tips for a Simple Picnic on the Beach
And watch for more posts from me featuring inspiring ways to make your home and lifestyle more beautiful with products from Wayfair.
Thanks for stopping by today!
If you enjoyed this article, please use the sharing buttons to let your friends know and "pin it," too.

Receive FREE inspiration like this in your inbox!
Sign up Now.