How many times have you asked the question, "What will they think of me?" 
My close friend will soon be boarding a plane to attend a special event honoring her daughter.
She is touched that the parents of her daughter's boyfriend will be hosting a BBQ to celebrate the momentous occasion.  We chatted about what a lovely thing it is for them to do and how grateful she is for their warm hospitality… and then she texted this, "What will they think of me?"
How many times have you thought or worried about what someone will think of you?
Contemplating this question is like sitting on the slippery edge of a powerful vortex. It won't take but a whisper of a breeze or a muscle twitch to get you sucked into that swirling vacuum of negative energy.
What do you need to do when you find yourself in that position?
STOP! 
Do not entertain those thoughts another millisecond longer!
Continuing to mull over that question is potentially dangerous.
Be careful what you think,
    because your thoughts run your life.
Proverbs 4:23
We know our minds are powerful but have you ever considered how much your thoughts control your life?
My friend had already taken a journey down the dark side of that question so, as her trusted friend, I needed to remind her of some important facts.
I encouraged her with these truths…
If this family wants to host a BBQ to celebrate their son's girlfriend and include all her out-of-town siblings and their spouses and her parents and her aunt and uncle, they must be pleased with the relationship that their son has with her and think pretty highly of her. Which in turn would cause me to believe that they already think highly of her mother as well.
I reminded my friend that she raised her children to be incredibly smart and successful and caring people…
Because we so often forget our own value and worth, I reminded her of who she is, and "whose" she is… a child of the King.
And then I reminded her that when she doesn't worry about what others think, she is an incredible conversationalist, deftly drawing people out of themselves and getting them to tell their stories and encouraging them.  That when we focus on others… which she is already good at… people like us because more than anything all of us want to be known and for others to take a genuine interest in us.
Thankfully, my friend was encouraged.
This coming weekend, when my friend steps down the jetway to the plane, she has a choice to make.  I'm pretty sure she'll choose to purposefully be careful about what she thinks so that her thoughts don't take her in a direction she'd rather not go.
How about you?
Do you ever find yourself fretting over what someone is going to think of you?
What are you going to do when those negative thoughts run rampant in your head?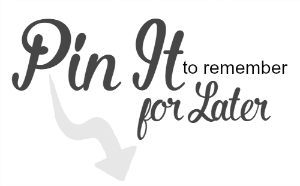 It's JoyDay!
I'm so glad you stopped by today.  Let's begin this new week in gratitude, filling up our hearts with joy.
Please join me in thinking back over the past week and counting seven things for which you are thankful.  God's word tells us that we are to give thanks in all things… the good and the not-so-good as well.  It's an amazing exercise.
The best part of doing this….we get JOY!  And I just know you need some joy. [wink]
I'll start!
Thank you, God for…
Your reminder of the power of our thoughts to run our lives.
much needed rain for our parched ground.
these stomach issues I've been uncomfortably dealing with.
brunch with a special friend and good conversation.
our friend pointing out a serious flaw in my tire so I could get it fixed.
the healing you have for me.
all the lovely interaction I have with women here and on Facebook.
Now it's your turn!  
Please join me by tapping in your 'seven' in the 'share your extraordinary thoughts' section below. I dare you!
If you'd like more help on training your mind, you might be encouraged by these posts:
Want To Start Training Your Mind With Me?
It's Time You Tell Yourself the Truth
5 Truths to Transform Your Mind
Thank you for stopping by and taking time to leave your sweet thoughts.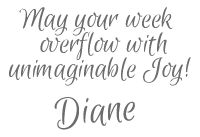 Receive FREE inspiration like this in your inbox!
Sign up Now.
If you enjoyed this post, please use the sharing buttons to let your friends know and "pin it," too.