Do you talk to yourself?
I will admit that sometimes I talk to myself.
Talking to yourself can be a good thing.
Some might think it's a little quirky, but if they really knew what you were doing when you talked to yourself, they would want to follow your lead and pick it up too.
What?
Maybe you're thinking… children learning to tie their shoes with rhymes and little old ladies who are trying to not forget things… they talk to themselves… not me.
Hopefully, by the end of this post, you too will want to talk to yourself, regularly.
If you become a self-talker… you'll be in good company.
The writers of the book of Psalms in the Bible talked to themselves…
Why am I so sad?
Why am I so upset?
I should put my hope in God
and keep praising him,
my Savior and my God.
Psalm 42:11
I know the Lord is always with me.
I will not be shaken, for he is right beside me.
Psalm 16:8
My body and my mind may become weak,
but God is my strength.
He is mine forever.
Psalm 73:26
I can lie down and go to sleep,
and I will wake up again,
because the Lord gives me strength.
Psalm 3:5
Last week I invited you to start training your mind with me. How are you doing?  If you forgot about it or missed it… you can jump in and start training now by reviewing the tips I shared here.
Today we're going to add to those first two tips…
No matter what is it that you are going through, let me encourage you to be like the psalmists and…
tell yourself the truth
Find meaningful scriptures in the Bible, write them down, and then say them out loud.
Let your ears hear you speak TRUTH.
Why is this so important?
Our minds are capable of going off on any number of tangents.
We need to control our minds…
bringing every thought into captivity to the obedience of Christ. 
2 Corinthians 10:4-5
Make a conscious effort to train your mind to "think on these things."
Things may be going well right now in your life.  
It's the perfect time to practice speaking truth to yourself, so that when your next encounter with trials and difficulties comes your way… you will be ready.
In fact, I think that this practice will help you not only be ready… but prepare you to take those challenges ahead, in stride.
I'm not suggesting that they won't hurt.  They will.  But your spirit will be lighter.
You won't feel as if all hope is gone.  Instead… you will be leaning in with expectation for the future… trusting God for His best.
Let me encourage you, this week, to start practicing your new way of thinking, and start talking to yourself.
People might think you're a bit quirky.  But who cares?
You'll be the upbeat, positive person, who talks to herself.
And you'll be loved all the more because of it.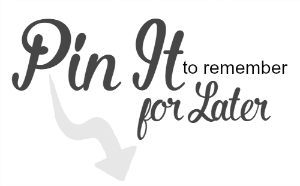 What truth do your ears need to hear you say? 
It's JoyDay!
I'm so glad you could join me for JoyDay! There isn't anything better than each of us sharing the good things God has done in our lives this week.  Both in the happy and in the challenges.
Will you join with me in counting 'seven' from the past week?
I'll start!
Thank you, God for…
Your Word that is so alive that as I speak it over myself I'm speaking words of life into my spirit.  Wow! 
enjoying "church" at the beach this morning with my wonderful small group.
dear "old" friends we haven't seen for a few years because they live in Europe.  
white flowers from the farmers' market.
a L-O-N-G chat with my good friend.
the healing you have for me.
being my redeemer, rebuilder, and restorer.
Now it's your turn!  
Please join me by tapping in your 'seven' in the 'share your extraordinary thoughts' section below. I dare you!
Thank you for stopping by and taking time to leave your sweet thoughts.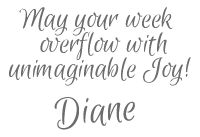 Receive FREE inspiration like this in your inbox!
Sign up Now.