Don't overlook that clearance item because it's not quite your style.  Here's how I gave a rustic farmhouse metal sign a makeover and turned it into casual coastal wall decor.
Have you ever been shopping and discovered something on a super sale that caught your eye, but it wasn't just right for you? When that happens don't dismiss the item… look at it again to see if you can tweak it or paint it or personalize it in some way to make it just right.
Not long ago I was in Hobby Lobby when they were marking all kinds of home decor items down and I came across this metal farmhouse sign.  Since I have very little decor on my walls and the price was reduced to $7.00 from $27.99… I thought I ought to give the sign a second look.
What if I painted the sign?
Hmmm… What if I could turn the farmhouse look into casual coastal wall decor?
So the sign hopped in my cart along with two other pieces of wall art that weren't quite perfect and came home with me.
The first thing I did was give the sign a nice coat of white spray paint.
I think it's a huge improvement… What do you think?  A little boring?
Hang on… I'm not finished.
My next step is to paint the frame.
I wanted this project to be quick and easy, so I didn't tape off the face of the metal sign.
Instead, I took four sheets of printer paper and pushed a sheet into each of the corners of the sign, right up against the frame, and successfully covered the entire face.
Generally, I would take the frame off of a project like this, but this one has a hundred screws, give or take ninety. Fortunately, my quick and easy hack worked!
This sign is going in my small bathroom which has a slight coastal vibe thanks to the artwork already hanging in there which I originally made for my dining area when I first moved to the apartment.
I'm so impatient when I'm doing makeover projects.  Dry-brushing the paint on the wood frame is a little slower process.  Plus, I was trying to get the right colors to match my aqua bath towels.  In the end, I was able to layer the paint for a nice casual coastal look.
The metal in the sign has been cut to expose the words…
What is done in love is done well.
Such a good reminder to live a life of love.
Other than the fact that original version of the sign was a bit too rustic farmhouse for my bathroom with the weird galvanized finish, I felt it was hard to read unless you looked at it from just the right angle.
After it was painted the contrast was better, but I wanted to give the sign a little extra snap by adding some color.
This was incredibly easy to do.
I purchased two sheets of scrapbook paper in two shades of aqua and a package of sticky dots.
Then I flipped the sign over and applied the sticky dots around the words.
After deciding that I wanted the word Love to stand out with the darker aqua paper, I cut the scrapbook paper to fit over the words and pressed the sheets down on the dots.
This could be done using double stick tape, but I decided that I want to take advantage of the cut-out letters and give the sign a little dimensional feel.  That shadowing provided by the sticky dots was perfect.
That's all there was to taking a clearance $7.00 sign and customizing it to go with my decor.
Over the years I've run the gamut on how much I might spend on wall decor.  At this season I'm in, having fun with my decor, and not spending an arm and a leg feels pretty satisfying.  And… now I'm challenged to look at all kinds of things that I might like… but aren't perfect… in a new way.
My expectations for creating "perfect" decor or whatever were ridiculous.  Perfection is unattainable and often overrated.  Having said that… sloppy or thrown together still isn't my thing and will never be.  Instead… I like to think that the results of my attempts are good.  Good is satisfying.  And I remember that after God created the world, he said it was good.  Except… his good was perfect.  Hmmm… Oh well, it's all good!  Right?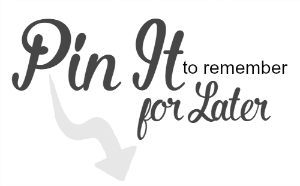 What kinds of decor have you passed up because "it wasn't perfect?"
Thanks for stopping by today!
If you enjoyed this post, please use the sharing buttons
to let your friends know and "pin it," too.
Receive FREE inspiration like this in your inbox!
Sign up Now.