Do you battle with anxiety?
After a few incidents with slippery roads, like the time I uncontrollably coasted off an icy road and skated between a power pole and a row of cars in a used car lot while driving my husband's new car, I became fearful about driving or riding in a car anytime the roads became even slightly dusted with snow.  I still struggle with it to varying degrees, though all-wheel drive has helped those fears decrease a bit. [wink]
Maybe your anxieties are over getting in an accident while driving or not having enough money to put gas in the car.
These anxieties are what I would classify as everyday anxieties.  They are real.  Yet other times we stress over things that "might" happen.  In fact, I think that many of us often pitch our tents in a place I'll call, "what if country."
Before we go too far, I want to clarify that anxiety is complicated and I do not want to dismiss or diminish any level of anxiety you might experience.  What I want to do, is to speak to a general kind of anxiety that most of us face at different junctures in our lives.  And give you a helpful perspective and the "tools" to aid in its prevention.
Here's a statement to ponder…
Unbelief is the root of anxiety.
After contemplating that thought for a while I realized that even though I am a woman of faith… a gal who loves God and believes that God is bigger, greater, in all, above all, faithful, loving, benevolent, jealous, powerful, and just… I LIVE in unbelief more often than I care to admit.
Do you see the tension here?
I believe that God can do anything… nothing is impossible for HIM.
I will even tell you that I trust him to do it, too.
But, somewhere, something breaks down and unbelief comes worming its way in.
And then it's kind of like a chain reaction car crash on the interstate.
Unbelief is a crazy thing.
Why is it that when we know something is true we don't pitch our tents there?
Why is that we grab our backpacks and set out for the low country of "what if?"
It's because that's the way we've trained our minds.
Yup… pure and simple.
The other evening I sat in the living room of my friends' home and heard Andy Stanley explain why so many people, of all walks of life, have money issues.  It doesn't matter how much money we do or don't have… it all came down to one thing.  Do we trust God or not?
We have trained our minds to trust God in some things and not others.  It makes no sense but if you think about it, you undoubtedly trust God with most everything…  and yet, hold onto one or two areas tightly.
Do you believe what Jesus told us in the Bible?
What are you concerned about?  What keeps you awake at night?
Don't let those things take you down.  Instead, take these words from the Apostle Paul to heart.  Consider that Paul went hungry, was beaten within an inch of his life, was shipwrecked, imprisoned and yet, he penned these words…
 Don't worry over anything whatever; tell God every detail of your needs in earnest and thankful prayer, and the peace of God which transcends human understanding, will keep constant guard over your hearts and minds as they rest in Christ Jesus.
Philippians 4:6-7
Wouldn't you like to live, so overcome with God's peace, that your mind is always at rest?
Paul experienced it. He said, "I have learned the secret of how to live through any kind of situation—" Philippians 4:12
Paul's radical lifestyle and mindset challenge me often.  Yet, I need to remember that it is underpinned with the comfort and knowledge of one of Jesus' most life-changing statements…
The thief comes only in order to steal, kill, and destroy.
I have come in order that you might have life—life in all its fullness.
John 10:10
Jesus died so that we could live… not only again in the next life… but now… he so wants us to live fully and freely without the encumbrances of fear and worry.
Jesus spoke in many parables but this one speaks to us about our unbelief…
Look at the birds. They don't plant, harvest, or save food in barns, but your heavenly Father feeds them. Don't you know you are worth much more than they are? You cannot add any time to your life by worrying about it.

"And why do you worry about clothes? Look at the wildflowers in the field. See how they grow. They don't work or make clothes for themselves. But I tell you that even Solomon, the great and rich king, was not dressed as beautifully as one of these flowers.  If God makes what grows in the field so beautiful, what do you think he will do for you? It's just grass—one day it's alive, and the next day someone throws it into a fire. But God cares enough to make it beautiful. Surely he will do much more for you. Your faith is so small!

"Don't worry and say, 'What will we eat?' or 'What will we drink?' or 'What will we wear?' That's what those people who don't know God are always thinking about. Don't worry, because your Father in heaven knows that you need all these things. What you should want most is God's kingdom and doing what he wants you to do. Then he will give you all these other things you need. So don't worry about tomorrow. Each day has enough trouble of its own. Tomorrow will have its own worries.  Matthew 6:26-34
What is it that you are not trusting God with and holding on to tightly?
The biggest weapon we have is trust.  
When we believe what Jesus says is true… is true… we have freedom.
Freedom to live the way he designed us to live.
When I was a young adult I was coerced into leading a group of sixth-grade kids in the midweek program at our church.  Yeah… I simply served as a favor.  Now I need to tell you many good things came from that time I gave begrudgingly… like being to help one of the kids turn her life over to Jesus.  But there was something else that stuck with me and it was a simple verse the students were given to memorize…
I have hidden your word in my heart
    so that I won't sin against you.
Psalm 119:11
This is the sword of the spirit and it's God's mighty weapon given to you and I so we can do battle with anxiety AND WIN.
Ultimately when we go down the road of unbelief… we sin.
I'm not one to qualify the size of sins… but I truly believe that unbelief is a sin that has enormous ramifications.
Unbelief has the power to bring us down… to render us helpless… let alone hopeless.
Instead… let's trust God for every. single. thing.
Let's strive to say…
God says it. I believe him. Period. End of story. 
When we face anxiety we need to have some weapons in our arsenal.
These are pretty powerful.
3 Weapons to Battle Anxiety
Hide God's Word in your heart
Train your mind to trust God
Don't worry about anything
These are powerful weapons, but they take practice to use.  You might not immediately have the strength or the endurance to wield these weapons in every situation.  However… you have a helper… the Holy Spirit who will guide you if you ask.  And the more you center yourself in God, fill up on his word, and seek to trust him in every area with all your heart… the more consistent you'll be, and the more natural it will be to let go of unbelief and fully trust God.
And never forget… "I can do everything through Christ, who gives me strength."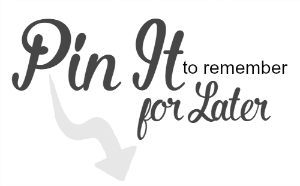 It's JoyDay!
Through all the ups and downs of life, I've come to the conclusion that counting and giving thanks are key to trusting God.  When we take time to see all that God is doing in and through our lives it's pretty amazing.  How can we NOT put our whole trust in HIM?  So… please join me in thinking back over the past week and counting seven things for which you are thankful.  This simple exercise of counting and giving thanks together in this space resets our compasses and put our eyes back on the Lord. And ultimately fills our hearts with JOY!
I'll start…
Thank you, God…
for your nudge to write this post and the reminder of how "I" need to be more purposeful in keeping myself centered in YOU, Lord, and fully trusting YOU.
for friends who pray us through the hard days.
for beautiful crisp mornings (even though the darkness of those mornings (and evenings) that have descended upon us so quickly).
for farmers' markets and all the treasures they hold.  Hello, pretty pumpkins and flowers!
for knowing that you are healing me.
for your amazing provision.
for my servant husband who works so very hard.
Now…it's YOUR turn!
List your 'seven' in the 'share your extraordinary thoughts' section below.  You'll be glad you did.
Thank you for stopping by and leaving your sweet thoughts.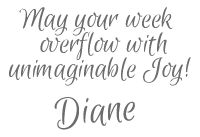 Receive FREE inspiration like this in your inbox!
Sign up Now. 
If you found this post helpful….please pass it on to your friends.