This week I was reminded of these words from Corrie ten Boom.
"I've learned that we must hold everything loosely, because when I grip it tightly, it hurts when the Father pries my fingers loose and takes it from me!"
Tuesday evening we were leaving our apartment around 5:30 to get a quick bite to eat and go on to small group.  As I stepped out into the hallway, the top landing between two apartments, I noticed that Tim's brand new bike was gone.
Immediately I stepped back in and asked him if his bike was there when he came home around 1:30.  He said it was.  I then said, "It's not here, now!"
We then checked with our first-floor neighbor to see if he had seen anyone different coming into our building.  He hadn't and couldn't believe it.
Tim went downstairs and outside and he saw no sign of his new bike.
What was interesting is that I had parked my bike on the second landing… half-way up to our floor and it was still there… chained to a 35-pound kettle ball.  (Tim's was not chained to anything.)
Other than calling the sheriff, there wasn't anything to do besides driving around the neighborhood, which we did and then went on our way, stopping at a pawn shop to see if it happened to go there.
After small group, we arrived home a little after 9 o'clock… planning to call the sheriff to report Tim's missing bike.
The thing is, we now had to report two missing bikes and a kettlebell.
Yes, both our bikes were stolen.
That very bold thief actually came back between 6:30 and 9 and took my new bike along with the kettlebell it was chained to.
The sheriff's deputy came later and took the report and seemed surprised by this theft.  He promised to put the word out and I also shared our loss on our town's informational Facebook page.  But we haven't heard anything.  I'm guessing the bikes are long gone.
The sad thing is that we haven't had bikes for several years and shortly after getting these, neither of us felt that great to brave the heat of the summer to do much riding after our anniversary bike ride.  Fall was on its way and we were planning on logging many miles in the cooler weather.
Bikes have always been a part of our "coupleness." You see Tim and I first met on a long bike ride and camping trip.  We both had orange bikes then and that was what started our first conversation.
Later that summer, Tim asked me out… for a bike ride.  And that was the beginning of our love for each other and riding together.
Tim became a much more serious rider than me.  He easily clocked a hundred miles or more each week and rode in century (100 mile) rides with his friends.  I rode in half-century rides with my girlfriends.
Still, we often rode together.  It was our thing.
I guess that's what makes losing our bikes hard.
The other evening we went down to the beach to ground ourselves and watch the sunset.
As we sat there we talked about the loss.
And then Tim started talking to God about it.
He prayed for the person who took our bikes, for the people who would end up riding them, and then for us.
Even though the pain of losing them was still fresh… we let them go.
They're just bikes.
Spending money on bikes seemed like an extravagance to us.  However, getting them was like getting a bit of ourselves back after these very hard years.  They represented a hopeful future on so many levels.
But, on Thursday evening, we let them go.
Trusting in a God who knows what we need.
Trusting in a God who sees the whole picture and is always at work on our behalf.
Trusting in a God who allows tests and challenges to come at us.
Trusting in a God who chose not to rescue us (or our bikes) from disappointment.
Trusting in a God who wants us to see for ourselves the true colors of our faith.
Consider it a sheer gift, friends, when tests and challenges come at you from all sides. You know that under pressure, your faith-life is forced into the open and shows its true colors. So don't try to get out of anything prematurely. Let it do its work so you become mature and well-developed, not deficient in any way.  
We have a few more pressures that have caused us an inordinate amount of stress.  Tim especially feels it.  So, the bikes weren't just one more thing to deal with.
I'm not sure that we feel that these challenges and disappointments have been gifts.  But, we do recognize that it puts our faith front and center.
All of us want to squirm out of unpleasant circumstances.  It's difficult to see how anything good will come from them.
That's where our faith comes in.  It's imperative that we keep our eyes on Jesus and trust that he is using these experiences to make us into the people he created us to become.
One thing I've learned to do when experiencing anxiety is to praise God.
Usually, I do that by singing out loud.  Funny thing, I might feel like I can hardly breathe or swallow… but I can sing God's praises.  It gets me through the panic.
God's word shows us that especially when we're going through difficulties it's important for us to shout our praise to him.
There's more to come: We continue to shout our praise even when we're hemmed in with troubles, because we know how troubles can develop passionate patience in us, and how that patience, in turn, forges the tempered steel of virtue, keeping us alert for whatever God will do next. In alert expectancy such as this, we're never left feeling shortchanged. Quite the contrary—we can't round up enough containers to hold everything God generously pours into our lives through the Holy Spirit! 
When we do praise God we become more expectant to see him work on our behalf.  Our senses really do get that "alert expectancy." And if we stay the course we will experience God's "grace upon grace" drenching us, holding us, and filling us.
God promises to be everything we need in every situation.
So… we trust.
And in trusting… God gets the glory and we get more of him.
Over the years we've had many items stolen from us in various homes and states, from gas grills to bikes to silverware to limited edition artwork to heirlooms and family treasures and even my parents' house and my inheritance.  We have had to learn to hold on to things loosely.
We may be holding things more loosely these days… but it still hurts… and we're still learning and growing through the process.  I just trust that God is doing something more amazing in our lives because of it which we have yet to see.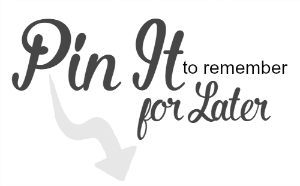 I know that many have experienced loss on a grand scale through the recent hurricane.
When we have things "stolen" from us… big or small, it's still hard.
Learning to not hold things tightly is huge.
But with God's help, we can do it.  And live joyfully with alert expectancy.
What have you lost or had taken from you?
How did you handle it?
Where was God in the aftermath?
It's JoyDay!
I'm so glad you could join me for JoyDay! There isn't anything better than each of us sharing the good things God has done in our lives this week.  Both in the happy and in the challenges.
Will you join with me in counting 'seven' from the past week?
I'll start!
Thank you, God for…
Your Word… to encourage us through every bump and valley.
a most amazing sunset.  How does the sun look SO HUGE?
being able to spend some time with Tim at the beach.
some new clothes (and a smaller size!!!).
Fall (the season of impending doom) and the cooler temperatures.
the healing you are working in me.
reminding us that you are good, good God and loving father, even when you allow a thief to steal from us.
Now it's your turn!  
Please join me by tapping in your 'seven' in the 'share your extraordinary thoughts' section below. I dare you!
Thank you for stopping by and taking time to leave your sweet thoughts.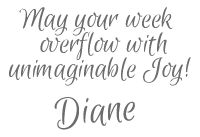 Receive FREE inspiration like this in your inbox!
Sign up Now.
Did you enjoy this post? Use the sharing buttons to let your friends know & "pin it," too.