Don't skip Valentine's Day because retailers and the media make it all about romance and roses.  Instead, make it about fun and love.  Here are some easy ideas to help you set a simple Valentine table that's perfect for friends, family, and even lovers, too. 
I almost didn't use any red for my Valentine's Day tablescape this year.
When I envisioned my simple Valentine table, the one thing I wanted to be cautious of was the overuse of red.  Don't get me wrong… I like red… but this year it just felt like too much for me.
Why was one of my favorite colors… not? 
That wondering took me on a little search to discover the psychology behind the color red and now… my slight resistance to it this year makes so much sense.
You see, although red is associated with energy, strength, power, passion, desire, and love, it also increases our respiration rates and raises blood pressure because it is also associated with danger.
I've been living intensely for the past few months and now I'm paying the price for it.  Right now, I need calm and serenity in my daily life for rest and restoration.
As I was playing around with possibilities for my table I kept going back to using the same tablecloth and dishes I had used for my Christmas brunch.  I really enjoyed that table and was surprised at how much I loved the black and white buffalo check tablecloth.  So much so that I knew for sure that I needed to use it again for my Valentine tablescape.
So what about black in regards to color psychology?  I learned that black gives protection from external emotional stress.
Maybe all this is just crazy to you, but it now all makes so much sense to me.  I have been experiencing some external emotional stress for some time.  My home is a safe haven from it, thank goodness.
The black and white tablecloth and black placemats serve to "ground" the red dishes and provide the necessary balance in my need for calm.
And what about the white?  Glad you asked?  White gives a sense of peace and calm, comfort and hope, helping to alleviate emotional upsets.
Who would guess that a simple Valentine's Day tablescape would have such a tremendous psychological component to it?
This is the kind of table setting that you can put together at the last minute.
You could attempt to duplicate what I've created here in entirety, or even better, look at what you have in your cupboards and use my table as a guide.
Here's how the table came together…
I began with the black and white buffalo check tablecloth as a foundation for my tablescape.  It has a certain whimsical look, yet it's not foo-foo or ruffled and roses.
The next big decision was the plates.  These red Pioneer Woman plates were discontinued and super cheap at my Walmart last year.  Because I knew they would be great for Christmas AND Valentine's Day AND the Fourth of July… they hopped in my shopping cart.  We already discussed my issue with red, but my choice of the black placemats solidified my decision to use the red plates.
One of my goals as I envisioned the table was to make it pleasant and not too pretty for my husband.  He LOVES the black placemats.  Again, they were only a dollar on clearance.  At the time I had no idea how I would use black… but I figured they would be useful sometime and this was the time!  Since creating this tablescape we're using them regularly on the black and white check tablecloth.
Sometimes we overthink the centerpiece.  When I was at Walmart I noticed that they have a seasonal bakery section filled with game day and Valentine treats.  When I saw these sweet red velvet cakes for $5 and change I hoped it would be perfect.  Honestly, I wasn't totally sure because I do sometimes have an issue with being matchy-matchy.  The cake is coated in a creamy colored frosting… not white.  But, I placed it on a small cake pedestal that I got a few years ago at TJ Maxx for $7 with a dollar store paper doily, wove in some leftover check ribbon from my handmade Christmas ornaments and it looks pretty amazing.  It was pretty tasty too.
The cake really makes a sufficient centerpiece.  But, because I LOVE flowers, when I spied these Gerbera daisies on another trip to the grocery store I couldn't resist… especially at $3.99 for 5 blooms.  Again, they were not pure white, but creamy white.  I think they ended up being perfect as they helped blend the creamy cake frosting into the overall black and white theme.  AND they don't scream Valentine's Day like roses or carnations.
Last fall I picked up a group of vintage jars at a local thrift shop and used them to hold flowers in my three-tiered farmhouse tray.  Isn't it fun to have a flower at each place setting?  Since I had the ribbon already, I thought tying ribbons on each "bud vase" was just that little bit extra.
Several years ago I "won" these chalkboard ceramic place cards.  Because they have purple imprinting on them I wasn't going to use them.  That is until the lightbulb went on in my head.  Why not glue black and white bakers twine over the purple?  It worked.  If you look closely you can see the purple. Regardless I think it works fabulously.  I wasn't feeling particularly creative when I wrote phrases on the place cards… I bet you can come up with something REALLY clever.
Because it seems that I must always DIY something for my tablescapes, I created my own very cheap and cute napkin rings. Because this post is already getting long… I'll share the tutorial for the napkin rings another day.  Aren't they darling?  I love how they are just the extra detail that was needed to pull the table together. And they were easy to make too!
What do you think of the chocolate X's and O's on the plates?
I had in mind that I wanted to put a heart doily on each plate with a fancy piece of chocolate.  Why is it that when you have an idea for JUST what you want, you can't find it?  Remember how I said I wanted my simple Valentine table to have a bit of whimsy?  These cute Hershey hugs and kisses do that so well.
Two sets of X's and O's come in a box for around $3.00, so it makes for an inexpensive treat without breaking the bank.
I know it's really not ALL that practical to have chocolates on the plate BEFORE serving the meal, so I came up with an alternative idea.  I found these red felt hearts in the dollar section at Joann's last year.  You might remember them from my Valentine vignette.  I placed one just right of the flatware at each place setting with the napkin on top.  Your dinner guests could easily pick up the paper heart doily with the chocolates and place them on the felt heart.  Or you could place your chocolates there and lay the napkin on the plate.  I think they're all good options.  Which do you prefer?
It's my hope that you've been encouraged to stay home and set a fun table for Valentine's Day, whether you cook or use your favorite restaurant or grocery store takeaway option.  Even pizza delivery would be a terrific idea if you don't do that very often.
You really don't have to get caught up in all the commercialization on Valentine's Day.  Even on the spur of the moment you can pull together a creative, non-traditional Valentine table and celebrate the love you have for those special to you.
Happy Valentine's Day!
Shop the Look
Black and White Buffalo Check Tablecloth
White Napkins
Black and White Check Napkin Rings
Valentine Napkin Rings
Hershey X & O Chocolates
Paper Heart Doilies
Red Dinner Plates
Black Placemats
White Cake Stand
Chalkboard Placecards
Black and White Gingham Ribbon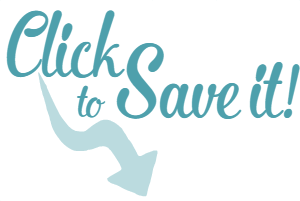 Thanks so much for popping by today!
If you enjoyed this post, please use the sharing buttons
to let your friends know and "pin it," too.

Receive FREE inspiration like this in your inbox!
Sign up Now.
More Ways to Celebrate Valentine's Day
A Quick and Easy Way to Decorate a Table for Valentine's Day
Make a Stunning Valentine's Day Centerpiece in a Flash
How to Bake & Package a Chocolate Valentine's Day Gift
Easy S'mores Valentine Gift in a Mason Jar and Printables
Create a Fun Valentine's Day Mantel with Book Pages