God generously pours blessing after blessing into your life.
Have you ever thought about those blessings in a spatial kind of way?
Maybe that seems a bit weird to you, but what if those blessings were actual objects you could hold in your hand?  For visualization purposes, let's imagine that these blessings were in the form of a very soft putty, kind of like the slime you make with your kids.  Imagine some of them so small that dozens would fill the palm of your hand and other blessings so large you need help moving them.
You are grateful for every blessing… large and small… but have you ever thought about the quantity of them?
My purpose here is to get you to think, not just of the size, but the quantity.  Blessing after blessing… Then I will open the windows of heaven and flood you with blessing after blessing.
God generously pours out his blessing upon his people.
I LOVE this scripture…
By entering through faith into what God has always wanted to do for us—set us right with him, make us fit for him—we have it all together with God because of our Master Jesus. And that's not all: We throw open our doors to God and discover at the same moment that he has already thrown open his door to us. We find ourselves standing where we always hoped we might stand—out in the wide open spaces of God's grace and glory, standing tall and shouting our praise.

There's more to come: We continue to shout our praise even when we're hemmed in with troubles, because we know how troubles can develop passionate patience in us, and how that patience in turn forges the tempered steel of virtue, keeping us alert for whatever God will do next. In alert expectancy such as this, we're never left feeling shortchanged. Quite the contrary—we can't round up enough containers to hold everything God generously pours into our lives through the Holy Spirit! —Romans 5:1-5
In alert expectancy such as this, we're never left feeling shortchanged. Quite the contrary—we can't round up enough containers to hold everything God generously pours into our lives through the Holy Spirit!
Now imagine your blessings filling the palms of your hands… so many… you find yourself moving them to bowls, and baskets, and large vases, and drawers, and on it goes until you run out of containers to hold the blessings and they get heaped up on the counters and tables and floors.
God is the source of every blessing… but what's our part in receiving his blessings?
Standing tall and shouting our praise.
We shout our praise through the good and the bad, the thick and the thin, the easy and the hard…
Why?  Because we have discovered that even in the difficulties of life we're growing… developing patience that in turn forges the tempered steel of virtue.  
You can be sure that I will always be the first one in line to get off the train of adversity… yet I know through years of trial and challenge these were the best of times for God's hands to shape me, bit by bit, into his image.
Seriously, as difficult as those long years were I never felt shortchanged. I am definitely a better person for having walked that difficult journey.  I think differently, I look at people and situations differently, I hold possessions in my hands more loosely, and my relationship with the Lord is on a completely different plain. My heart is full… with overwhelming gratitude because of what God did through that time.  And continues to do as a result of those incredibly painful and challenging years.
This extended time of adversity helped me to live in alert expectancy.
Daily, I fully anticipated that God would turn the switch and the train I was traveling on would gently slide onto a different set of tracks and I would find my heart's desires and all my prayers answered.
It never happened quite like that.
Instead, I saw God in people and in nature in amazing ways. I experienced his provision, his love, and approval.  I found contentment and satisfaction in ways I would never have ever imagined.  And I was able to serve others in new and different ways.
While I waited for God to open up the floodgates of financial blessing, he generously poured blessing after blessing into my life, so much there weren't enough containers to hold it all.
And there still are not.
Even during the darkest of days when I was hungry and felt abandoned, I continued to write in my journal, listing one after another, the things from the day that I was thankful for.  Page after page… blessing after blessing… one journal after another… the things I discovered in my stance of alert expectancy.
Today… my days look different… but, one thing I know… when we stand tall in God's goodness and grace and glory… hands open and arms raised with a heart shouting HIS praise… that… that is the posture where things happen and God moves.
It may not be what you hoped for… but it will be meaningful… purpose-filled… and yours.
And the blessings for living in alert expectancy? Pressed down and overflowing.
This place you are today… God is with you.
But… it's up to you to choose to live in alert expectancy.
When you're turned towards him and your ear is inclined his way… you can expect the Holy Spirit to pour blessing after blessing into your heart and life… so much so you won't be able to contain it.
And when we can't contain all that blessing what do we do?
Pour it back to God and into the lives of those he has placed in front of us.
Blessing after blessing…
And on and on it goes… the circle of living in alert expectancy.
Have you experienced blessing after blessing?
Have you ever lived in alert expectancy?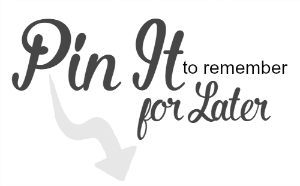 It's Joy Day!
The day when we look back over our past week and count.
Count the good and the not so good.   Just seven.
And we give thanks for it.  All of it.
I'll start…
I'm grateful God for…
Your love and faithfulness and generosity in pouring out blessing after blessing.
remedies that bring wellness and ultimately knowing that YOU are my healer.
the children you've placed before us and the simple things we can do with them to bring us both joy.
another small blast of creativity.
the fellowship of my dear friend and delicious dinner.
grocery store flowers and the fun of arranging and photographing them.
knowing you have plans for us as we wait in alert expectancy. 
Now it's your turn!
Scroll down to the "Share your Extraordinary Thoughts" box below and tap in your 'seven.'
When you do, you'll find the corners of your mouth turn up and the joy meter in your spirit rise.
Thank you for stopping by and leaving your sweet thoughts.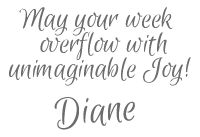 Receive FREE inspiration like this in your inbox!
Sign up Now
CLICK TO SHOP An Extraordinary Day's favorites on Amazon and watch for the latest editions.