Do some days feel as if you're barely surviving?
Discover how to do one thing to thrive in life…
Can you believe we're already into the second month of the New Year?  Me either.
I had great plans for January.  Actually, I had great plans for ME in January. However, my great plans didn't exactly start off the way I intended.
Did you begin the new year with great expectations and new resolutions that you just KNEW you were going to achieve THIS year and now just a month in, you find yourself struggling?
It's okay. Seriously.  It's okay. Let go of the guilt.
If you need a little perspective for putting down the bat you keep whacking yourself with and letting go of that paralyzing guilt don't miss this verse.
The steadfast love of the Lord never ceases,
    his mercies never come to an end;
they are new every morning;
    great is your faithfulness. —Lamentations 3:22-23
If God has do-overs for you every morning, then surely you can give yourself some grace and a fresh start today.
Now that we have that out of the way, I KNOW you want to know my secret…
…the one thing to do to thrive in life.
My secret is found in these verses…
Trust in the Lord and do good;
live in the land and be safe.
Seek your happiness in the Lord,
and he will give you your heart's desire.
Give yourself to the Lord;
trust in him, and he will help you;
he will make your righteousness shine like the noonday sun. —Psalm 37:3-6
My secret to thriving in life is trusting God.
That's it.
Anytime I decide that I've "got it" I eventually discover that I really don't.
I'm fairly intelligent and can figure things out and make some pretty good choices on my own, but if really all I am doing is trusting in my abilities than all I am doing is surviving.
There is no doubt that God cares about how we live our lives.
He wants us to be productive, safe, happy, and to make a difference in the world.
The psalmist is pretty clear about that in these three verses.
If you were to ask a parent what they would desire for their child they would probably choose all of these.
Those who thrive in life will be all those things… and more.
The best way to thrive in life is to trust God… seek our happiness in him… give ourselves to him… and trust him.
It really is all about trust.
When we trust God we have a perspective on life that many just do not have.
People who don't know you well may wonder what is it about you that gives you the confidence you have.  Why are you so productive or happy or why is it that you are the way you are?
When someone has a deep-seated trust in God their world doesn't get rocked quite so easily.  They take more of life's unexpected moments in stride.  And they don't carry all the world's burdens on their backs.
Life seems so hard and complicated and yet… it's not… WHEN we choose to trust God.
This is one of my favorite verses in the Bible which I've memorized a long time ago…
Trust the Lord with all your heart,
        and do not rely on your own understanding. —Proverbs 3:5
There's FREEDOM in trusting God.  Tons of freedom.
When I trust God I don't need all the answers.
That's a big statement coming from someone who is highly analytical. I'm not saying I'm not interested in knowing the answers… I'm saying I'm relieved of the pressure of needing to have my every "why" answered.
When I was a little girl I asked "Why?" a lot!  Actually, my sentences would usually begin with, "How come… ?"
My dad, weary from answering two thousand and twenty questions would sometimes say, "The How Come Department is closed."  He stopped the asking with that simple statement.
As I think back, when my dad closed the questioning he gave me a huge gift.  You see when "The How Come Department" closed… my questioning had to stop. God has more patience than our earthly fathers, but at some point along the way, we need to stop questioning and just trust HIM.
Having walked through some deep trials I learned that asking "Why?" was not only a waste of time, but the doing so chipped away at my ability to trust. So I quit.  Okay, there are times when I ask "Why?" but they are brief and far between now.
Surviving is simply treading water and keeping our noses above the surface of the water so we can breathe.  You want more from life than that.  Way more.
You want your life to have meaning, you want to be productive with your time, you want to be happy, and you want to make a difference in the lives of others and in the world around you.  That's what it looks like to THRIVE.
Sure, you can be self-sufficient and go it alone and have success.  But if you want to thrive… really thrive… trust God.
When we trust God we take ourselves off the throne and let him take charge.
When we trust God we are less about ourselves and more about God and others.
When we trust God we awake happier, expectant, and positive.
When we trust God we have a profound sense of peace and safety.
When we trust God we have purpose for the day, goals to be set, and passion for living.
When we trust God we open ourselves up for receiving his guidance and help.
When we trust God we become a reflection of his goodness that brings life, and hope, and healing into the lives of others.
If your new year was off to a shaky start and you're feeling like you're barely treading water… barely surviving… Trust God.
Choose to trust God at the beginning of each day.
And if you fail… remember God's mercies are new every morning.
Do you feel like you're surviving or thriving?
What ONE THING are you going to do to THRIVE?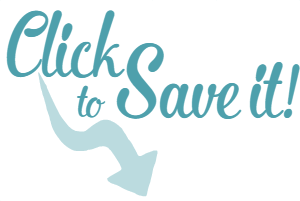 It's Joy Day!
It's the day when we look back over our past week and count.
Count the good and the not so good.   Just seven.
And we give thanks for it.  All of it.
I'll start…
I'm grateful God for…
teaching me (maybe even the hard way) to trust YOU.
a brief reprieve from the snow and cold before we get slammed with more.
a warm home on these frigid days and nights.
Your wonderful care and provision.
Your mercies that are new every morning.
being able to pour into our neighbor kids by playing games with them on the floor.  
my new desk!
Now it's your turn!
Scroll down to the "Share your Extraordinary Thoughts" box below and tap in your 'seven.'
When you do, you'll find the corners of your mouth turn up and the joy meter in your spirit rise.
Thank you for stopping by and leaving your sweet thoughts.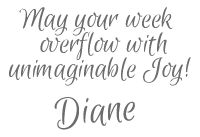 Receive FREE inspiration like this in your inbox!
Sign up Now