Remember that last time you were feeling overwhelmed? Here is a way to help you out of that spot.  PLUS… a free scripture art print to download.
There's no doubt you can identify with me…
Earlier this week I had a task looming before me that I absolutely was not looking forward to doing.
My stress level was creeping up and up by the hour.
Feeling overwhelmed, I decided to ask a few of my friends to pray.
They did.
And the next day that seemingly gargantuan task was accomplished fairly easily.
How many times do you live in dread, for whatever reason, keeping it all inside, while you become totally undone while the whole world marches on in oblivion?
Once is too many!
When we're in those predicaments we're most guilty of keeping things to ourselves, trying to muster up enough strength to get through them.
That's not God's intention.  He created something he calls the body of Christ and his desire is that each member of that body (you and me who love and follow Jesus) help each other.
We are ALL necessary, so when we hold everything inside, we're working against God's ways and prevent him from fully working through the other members of the body, our sisters and brothers in the Lord.
I'm so glad I shared my overwhelm with my friends.
They prayed me through it and everything worked out.  Thank you, Jesus!!
These small things become giants until we let God and our friends carry our burdens.
So, let's take time to rejoice and give praise to the Lord for this wonderful plan he has to work in and through ALL our prayers.
Today… I'm joining the psalmist who penned these words…
I will sing to you, O Lord,
because you have been good to me.
Psalm 13:6
This beautiful verse above is available to you as a FREE scripture printable to download HERE and frame for personal use.
God is so good.
Over the years I've sung various choruses in church which speak of God's goodness.  I love singing to the Lord in corporate worship, but we can sing more privately, too.
Today, stop and consider what God has done and is doing in your life and then loudly (maybe in the car where no one can hear you) or quietly… sing to the Lord.
What do you have to sing about today?
What are you going to do the next time the task ahead overwhelms you?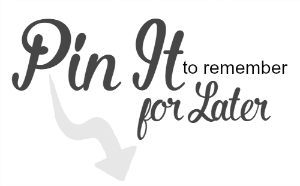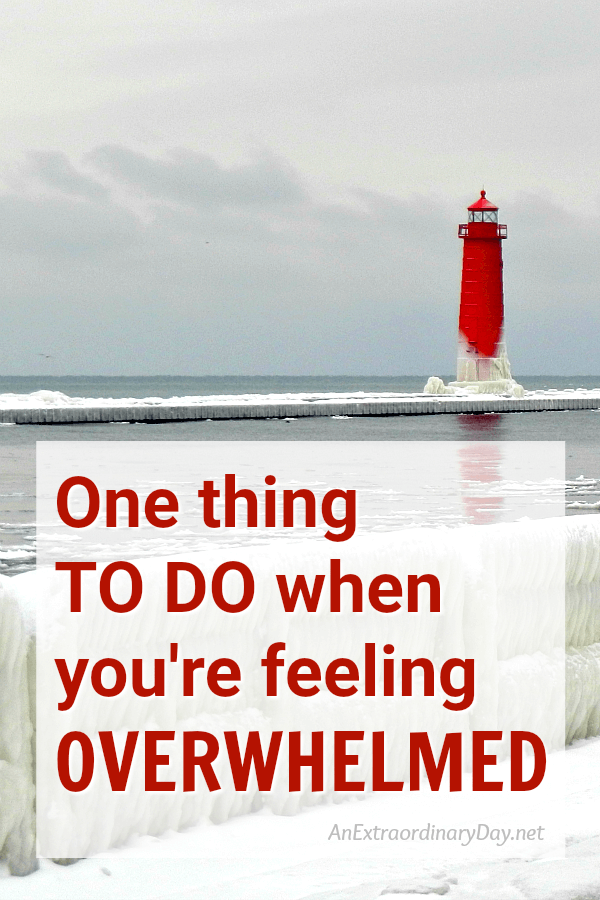 It's JoyDay!

I love JoyDay!  There isn't anything better than each of us sharing the good things God has done in our lives this week.  Both in the happy and in the challenges.
Will you join with me in counting 'seven' from the past week?
I'll start!
I'm grateful to God for…
my friend who truly shares my burdens with me!

that prayer time we had before we started our new daunting task.

Your faithfulness, God!

providing for our needs… even through an impromptu trip to TJ Maxx.

a thaw to melt all the ice away.
the remedies that you are using as part of my healing.
Your love and how You speak life into my heart through Your word and my devotional readings.
Today I could hardly stop at 'seven.'  I wanted to keep listing more of God's goodness.  There is just something amazing that happens when we 'write out' our thanks.
Now it's your turn!  Please join me by tapping in your 'seven' in the "Share your Extraordinary Thoughts" box below and 'singing' the goodness of the Lord.

Thank you for stopping by today.
I appreciate you and your sweet comments make my day.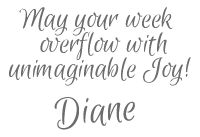 Receive FREE inspiration like this in your inbox!
Sign up Now

P.S. Since I wrote this post, I had another HUGE answer to prayer. We had been praying for quiet, considerate, non-smoking neighbors in the apartment below us and then the people who moved in were everything we prayed they wouldn't be. I cannot tell you how heavy my heart was, not to mention how sleep deprived I was because they talked loudly… all. night. long.  Today I learned they have been asked to leave because they were not a good fit for our building. You bet I'm singing praises to the Lord!  And I'm also praying that they will find a place that meets their needs and is better than what they are leaving behind and will be grateful for the nudge.  You know I won't quit praying for the "right" new neighbors, too.   God, you have been so good to me!