I did it!!  I decorated a spot in my home with a Valentine's Day theme using leftovers, something thrifted, something upcycled, a few of nature's elements, and all topped off with a few items from the "dollar" aisle.  It's colorful, a wee bit whimsical, graphic, and makes me smile.  And I had another excuse to use my new roadside rescue side table.
Now, I have to tell you, I didn't plan to decorate for Valentine's Day in such a big way.
My original plan was to make a sweater wreath and place it on my new rustic door that I had propped up on my new whitewashed table and create a winter look with lots of warmth and texture.  I'm pretty sure I'll return to that thought after Valentine's Day.
I still made a white sweater wreath (tutorial coming in a later post), but it was a stop at Joann's that caused me to turn decorating directions.
As I was cruising through the store, I discovered that they were selling mailer boxes.  Really nice sturdy beautifully finished boxes in white, kraft, and a gorgeous bright red.  Earlier I had been looking at the small art canvases that were on sale but passed on those.  A mailer box has a sturdy top and a sturdy bottom and the size difference is barely perceptible when you place them near each other.  They were just under $2 and were about 70% off which made them much cheaper than a canvas.  And since these boxes were already red… I knew that I could quickly do something with them to create graphic art for my wall.
You might remember when I decorated a mantle for Valentine's day using book pages.  At that time I used book pages and Mod Podge
 to cover a cardboard "X" and "Q" turned "O."
This really couldn't have been any easier.  I used some sticky tack
 to temporarily attach the letters to the boxes.  Don't they look great?  I know!  Who would guess!
Before I go any farther, I want to share with you…
My tip for hanging lightweight decor items on the walls without using nails, or expensive hooks.
It's really simple…. instead of using nails or expensive command hooks, I use quilting pins.  Yes… you read that correctly.  Quilting pins.  They are similar to dressmaker pins, except they are a little stouter, longer, and have larger heads.  Sometimes I can simply press them into the drywall, other times, I actually use a small hammer to tap them in.
The beauty is that when you remove the pins, all that's left is a pin hole.  So tiny it's not visible except upon close inspection.  How many times do you want to hang lightweight seasonal decor and don't really want to make another hole in the wall nor use those spendy adhesive hooks?  I think you're going to LOVE this tip!
The almost free mailing boxes weren't the only things to influence my heart towards hearts. As I was standing in line to check out, I noticed a few items in the checkout aisle.  First I spied a little packet that held a Valentine arrow banner and then a cute stack of red scalloped hearts made of stiff felt tied up with red and white bakers twine. Both items were $1.50 each and at that price, I could not make them myself without spending more than that on supplies.  I wasn't sure how I would use them but was pretty sure they would be just the addition I needed.
And they were!
Only three of the arrows were used as a banner on the wreath.  I started with seven and whittled it down to the three.  Two of the arrows were sticky tacked to one of the red felt hearts and the heart temporarily attached to the wall behind the wreath with more sticky tack
.  I love the dimensional look as the heart is framed by the wreath.
You'll notice that another pair of arrows was placed on another red heart which was nestled into one of my vintage serving bowls filled with pine cones I collected with the neighbor kids in the fall. Two more arrows were arranged among the pine cones for fun and texture.  To create a little more height for the bowl of pine cones, I placed it on top of some paperback books and leaned a stiff red heart against the books.
Winterberry is one of my favorite natural elements to use at Christmas and this year I spray painted a florist vase and filled with beautiful red berries on stems for the holiday season.  Most of the berries had dried and many had fallen from the stems.  They were a little tall for the table with the wall decor, so I trimmed them down.  They aren't perfect… but they do create that extra visual interest I needed as well as providing something tall for the table vignette.
In the center of the tabletop is a vintage thrifted silver bowl in which I placed my faux love letters box.
Everything looked nice, but it didn't feel finished. Then I remembered a pretty tea towel I had just purchased for $3.99 when I was at the grocery store to use as a prop for my food photography.  It added just enough of a tone change and with the printed pattern on the bottom some extra visual interest.  That one item tied everything together visually.
On February 15, I'll transition back to winter decor for a few weeks.  Hopefully when I do winter won't come back with a vengeance.  We've had a mild winter, with minimal snowfall, so far.  Even though temps are in the upper 20's and snow is in the forecast for this week, I think we're still pretty fortunate that it's not bitterly cold and we don't have giant drifts of snow everywhere.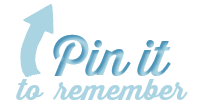 In the meantime, I'm enjoying this whimsical touch and hope you picked up a few ideas, too.
Do you decorate for Valentine's Day or St. Patrick's Day or Easter?
I'd love to hear what you do.
This is my year to take a hint from Teddy Roosevelt and… Do what you can, with what you have, where you are.
I think I earned my gold star… what do you think?
Thanks so much for popping by today!
If you enjoyed this post would you please share it with your friends and "pin it," too?

Receive FREE inspiration like this in your inbox!
More Valentine IDEAS from An Extraordinary Day….

Sweet Heart Hand Pies for Your Valentine
Quick. Easy. Framed 3-D Heart | Tutorial
Create a Fun Valentine's Day Mantel with Book Pages
And there's more….
Easy 10-Minute Valentine's Day Wall Art
Valentine's Day Floating Heart Wall Art