I'm not much for pink.  Are you?  Except for pink tulips… oh. my. goodness! They totally make me weak in the knees.
Today I want to show you how to
Turn a Plain Pot of Tulips into a Beautiful Easter Basket Garden.
I LOVE pink tulips and my favorites are the May blooming pink Lily Flowering Tulips
. I had huge swaths of them planted at my first home only to have them bloom and die in a day because of an unexpected 80-degree day in early May. Disappointing for sure, but it didn't stop my love affair with them.
Pink Lily Flowering Tulips are not found in the stores, ever.  But, WOW, did Walmart ever have a beautiful display of pots of pink and yellow tulips for just $3.96!  Seven buds to see bloom for four dollars?  That's less than buying them as cut flowers.  I couldn't pass on the price or the impending beauty.  Into my handbasket they went.
Once I got them home and set them on my table, their purple with green and white and yellow Easter eggs pot wrapper looked a bit tacky sitting on the tray on my table.  The flowers are so beautiful, but that pot needed help. As I was standing looking at my small stash I spied the mossy Easter basket from last year.  I had given away the eggs, but the basket was still filled with foam and moss.
After emptying the basket, I wanted to see if the pot would fit in the basket and it did!! I couldn't have been more delighted!
This was an answer that wouldn't cost me a penny!!
Just to be on the safe side, I placed the Walmart shopping bag inside the basket to serve as an extra liner.  Then I trimmed the purple pot cover down to the rim of the plastic pot holding the tulips.
After slipping the tulips around the handle of the basket, I nestled the pot down in the plastic and was ready to create a gorgeous mossy tulip garden.
What a pretty way to cover the extra space between the pot and basket and the top of the dirt, too.  It may seem like work, but, I decorate and fuss because it's a wonderful creative outlet and making my home a lovely place gives me joy and makes our little place a little more bearable.
The same time I picked up those pretty tulips, I picked up a package of plastic Easter eggs.
I can't tell you how excited I was to find the fake eggs at Walmart.  $1.98 for a dozen? Really?! Almost as cheap as real eggs and I don't have to blow my brains out and deal with cleaning them.  Yay!
When I purchased them I had no idea how I would use them, but I knew having them at my fingertips for that magic moment would be amazing.  And it was!
When the idea struck to decoupage some of those eggs with some napkins I had in my stash from a yummy photo opp, I could hardly contain my excitement.  This was the first time I ever decoupaged napkins on eggs and it went really well.
How to Decorate Easter Eggs with a Napkin and Mod Podge
To get started, you'll need Mod Podge
, a paint brush, scissors, and a pretty napkin
and eggs
.
Most napkins are 2-ply.  Pull apart the 2 thin layers of paper and discard the back paper.
Next cut out the image you want to apply to your egg.
Lay your napkin image face down on a paper plate or other surface and apply Mod Podge to the back of it with your paintbrush.  Then pick up your image and position it on the egg at the place you desire.  (Note: you could also apply Mod Podge to your egg and then apply the image.) Using your finger or the back of your fingernail, smooth out your image.  Repeat for every image you apply to your egg.
The Dollar Tree had a small bag of tiny glittered eggs that I also decoupaged with flowers.  These I chose to coat with Mod Podge first and then add the pretty flower images. I couldn't be happier with the results.  Seriously, I didn't think it would work because the surface was glittered. What a happy result! I think the tiny eggs are my favorite.
It's such an easy project to do!
You don't need a basket like mine…. any Easter basket will do as long as it is deep enough to hold the base of your plant.
Although  I used pretty pink tulips which I absolutely adore… feel free to make an Easter basket garden with any flowering grocery store plant… hyacinths, daffodils, even azaleas.
Feel free to use any eggs you already have, even pretty plastic eggs that complement your flowers will do the trick.
It's a great way to take a Plain Jane grocery store plant and turn it into a stunning gift or centerpiece for pennies.
And if you've been following along with all my other mossy creations, you probably even have moss in your stash.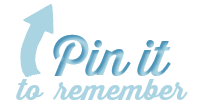 Will you pick up a flowering plant when you're shopping and make your own pretty Easter basket garden?
I hope you do.
It's such a fun way to share the JOY of the season.
Thanks so much for popping by today!
If you enjoyed this post, please use the sharing buttons to share it with your friends and "pin it," too.

Receive FREE inspiration like this in your inbox!
Looking for more Easter Ideas?
Check these out…
Make an Eggstra Special Easter Mason Jar They will Love
My Favorite Easter Centerpiece ~ It's Easy & Inexpensive, too!
Farmhouse Style Mason Jar Floral Arrangement