I'm excited to share with you how I wood burned the cutest simple rustic woodland animal Christmas ornaments for my tree.
But, first… 
This the 1st stop on our FOURTH ANNUAL Handmade Christmas Ornaments Blog Hop.
Just like each year past, you can expect to be inspired by all kinds of lovely Christmas ornaments created by our extraordinary bloggers.  This year, we changed things up… we're doing TWELVE DAYS instead of the usual 31… with ALL of the creativity and inspiration you've come to expect.  So… how about we get on with the fun?!
Last year I created my favorite Christmas ornament of all time, a Simple Rustic Birch And Pine Cone Christmas Ornament.  That ornament caused a huge chain reaction!  I went from making just one ornament to a bevy of pretty birch and pine cone woodland ornaments.  AND… because they were so unlike any others, I created more rustic ornaments with a farmhouse feel.  Enough to fill a WHOLE TREE!  A Nature Inspired Rustic Farmhouse Christmas Tree!
This year as I was deciding what to create for our Handmade Christmas Ornament blog hop, I was flipping through a fall decor magazine where I saw an artist creating wood burning art for the kitchen.  It perked my interest and I thought, why not give wood burning a try?
Many years ago I took a woodworking class as part of our town's community education program.  I made a very simple nativity set and used my friend's wood burning tool (that almost burnt my hand off because it had virtually no insulation!) to detail the wood so it would be more obvious that the figures were Mary and Joseph.  Just a few simple straight lines.
Pretty much I was starting over from scratch with this attempt at wood burning.  I purchased this $14.99 wood burning tool
 from Hobby Lobby with the 40% off coupon from my phone app.  Because I always am looking for the best prices, my husband went along with me and saved me another 40% on the wood pieces which were only $3.99, to begin with.  Yes, every penny saved counts and I always appreciate his input as I tend to overthink things.
Amazon has some other wood burning toolkits that offer more for just a little bit more money.  Now that I have made my ornaments, I just might opt for the wood burning tool with the variable temperature settings
and more points instead.  BUT… having said that… these are rustic ornaments and for my first three wood burned ornaments EVER!  I'm pleased with my first attempt at wood burning.  And it's inexpensive, too.
If you're inspired to make your own rustic wood burned Christmas ornaments, the first thing you'll want to do is get some scrap wood, plug in your wood burning kit (following the instructions before you start), and practice using the different tips to see what they will do.  Also, practice on one of your wood discs (you can always make it the backside of the ornament) so you know how the hot point will slide on the wood.
Once you've experimented with your wood burning tool and know how it works, you're ready to make some ornaments.
Next, you need a design or several designs.
Because my tree is nature inspired, I decided that woodland animals would make great designs.
Now before I go any farther, I must tell you something.  I am not a drawer.  As in drawing is not my art.  Never has been.  I'm more of a sculpting kind of person.
Years ago I led an artistic team in creating fascinating children's environments.  When my team got together with me, I would share my vision and ideas, verbally.  Yes… I made some very rough sketches and always apologized for my chicken scratch and they always laughed at my "designs."
The point is… don't think you can't draw well enough to make woodland animals.  YOU CAN DO THIS!
I went online and looked for animal images that were simple and used those as guidelines for sketching out my animals and you can too.
So now that we've gotten these important things out of the way, how about we get started.
How To Make Rustic Woodland Animal Christmas Ornaments
Supplies
Instructions
Set up your work surface.  I used an extra piece of MDF board for my work surface so that I wouldn't damage my desk.  Also, be sure to tape down the stand for your wood burner so it doesn't accidentally slide around.
Draw your animal design on your wood disc in pencil. Get creative and have fun creating your little works of art. And remember what I said previously.  You CAN do this!
Using your wood burning tool, burn the lines you drew with the various points you selected.  (Remember it's HOT.  Use caution so you don't get burned or burn your surface.  And be sure to let it cool before changing points AND use pliers to change the points.  The points stay HOT for a LONG time.)
Once you are pleased with the design you've burnt, run the eraser over any pencil lines that are showing.
Now it's time to trim the edges of your ornament to frame your design.
I chose to use a rustic looking zipper tape for my trim.  You can use velvet ribbon, cording, or whatever looks fun to you.
Wrap the zipper tape around the ornament and with your snips
, cut EXACTLY where the zipper tape meets so there is no gap in the metal loops.
Add a bead of glue to one half of the edge and place the zipper tape around half of the ornament with the metal zipper loops going over the top edge of the ornament to frame it.
Add more glue to the second half of the ornament and carefully tighten the zipper tape around the ornament.
The glue will need a few minutes to set up, so be sure to go back and make sure that your ends meet completely and stay together.
Once the tape is dry, find the top center of the ornament and carefully twist your tiny screw eye into the top.  After you get it started a pair of pliers will help you twist it on securely.  Be sure to finish with the edge of the eye facing the front of the ornament.
String a decorative cord or ribbon through the eye and tie off.  Now you have a hanging loop.
And that's it!
It's really pretty simple.
Now you have beautiful yet simple rustic wood burned ornaments to decorate your tree, or packages, use as napkin rings, and more!
You can create more than woodland birds and animals.  You can make snowflakes, trees, and pretty much anything you can draw.
Just like a snowflake, each of your ornaments will be different.  That's the beauty of handmaking your own Christmas ornaments.  Each is unique and different and beautiful… just like you.
I hope you sit down and get your creativity on for a couple of hours.  You'll be thrilled with the results and have the beginnings of a simple natural Christmas that's absolutely gorgeous.
Do you enjoy decorating your home for Christmas with nature's beauty?  I'd love to hear what you do.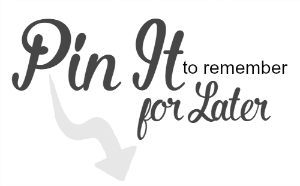 READ:  Make the Tree Sparkle with Classy Marbleized Metallic Christmas Ornaments 

Before I send you off to visit all the other participating bloggers, I want to express my appreciation to Mary Beth of The How To Home and Jennifer of Celebrating Everyday Life.  Thank you, ladies, for all your help and encouragement in hosting this amazing blog hop.  I couldn't do it without you!
Here are all 12 Bloggers in order of their appearance:
Day 1/An Extraordinary Day :: Day 2/The How To Home :: Day 3/Celebrating Everyday Life :: Day 4/Atta Girl Says
Day 5/Hunt and Host :: Day 6/Lovely Etc. :: Day 7/Pet Scribbles :: Day 8/Sweet Pea
Day 9/I Should Be Mopping the Floor :: Day 10/Remodelando la Casa :: Day 11/Live Laugh Rowe :: Day 12/The Crafting Nook
Follow Diane :: An Extraordinary Day!'s board Handmade Christmas Ornaments on Pinterest.
More Handmade Christmas Ornament IDEAS
If you enjoyed this post, please use the sharing buttons
to let your friends know and "pin it," too.

Receive 
FREE inspiration like this in your inbox!
Sign up Now. 
amazon.com/shop/anextraordinaryday