It's not too early to start making your own natural Christmas tree ornaments. May these fabulous ideas inspire you to get your craft on.
My rustic nature-inspired Christmas decorations are my most popular posts.
The best part of using the fruits of Mother Nature in your Christmas decor other than the beauty is that it is usually inexpensive.
Take some time now to create without the pressure of the season and enjoy the process. We all have good intentions, I don't want you to get caught on Thanksgiving weekend wishing you'd had a bevy of handmade natural ornaments. Use these creative ornament ideas to help you get your craft on now!
These are some of my favorites. You may remember a few from 31 Days of Handmade Christmas Ornaments hosted with several of my blogging friends. I confess that I'm partial to pine cones as I love their varied shapes and textures which usually can be easily found in larger quantities.
DIY Rustic Flocked Pine Cone Christmas Ornament
It's been years since I've used oranges in my Christmas decor. They are wonderfully fragrant.
Dried Citrus Ornament
Wood slices are still all the rage and if you can cut them up yourself, they are a free canvas upon which to decorate. I would love to try my hand at these…
Rustic Twine Wood Slice Christmas Ornament
If you live along the coast or simply love coastal or nautical decor, creating ornaments with driftwood is fun. A few years ago, I made sailboats for my Christmas tree with driftwood being the hull portion of the ornament.
Miniature DIY Driftwood Tree Ornament
Campy or whimsical ornaments like this woodland elf made from a pine cone and acorn are delightful for all ages and would make a perfect gift for the campers on your gift list.
Woodland Elf Christmas Tree Ornament
Natural ornaments can come from the most unusual sources. You'll never guess where these wood burnt snowflake ornaments originated.
DIY – Snowflake Christmas Ornament
Grapevine anything is always a natural decor favorite.
Natural Grapevine Kissing Ball Tree Ornament
Have you ever made ornaments from straw? I LOVE these and think the natural straw stars would be fantastic all over a tree…
Traditional Straw Star Ornaments
How can you not love these snow people made from tree slices?
Wood Slice Snowman Ornaments
Look for thin twigs when you go out on your next walk or after the big storm.
Rustic Twig Christmas Ornaments
These may not be "found" sand dollars… but who would guess that you created them naturally from cornstarch?
Cornstarch Dough Christmas Ornaments & Recipe
I love these thick cut slices of birch. Quick and easy to create and so sweet!
DIY Birch Wood Christmas Tree Ornament
A Christmas kissing ball made from tiny pine cones!! This is for sure on my crafting list! Now to locate a tree with those miniature "flowers."
Mini Pine Cone Kissing Ball Ornament
Cinnamon. It's one of my favorite Christmas aromas. One year I had a tree covered with cinnamon heart-shaped ornaments… it smelled so good. I stored them away carefully and was able to use them for many years.
Cinnamon Christmas Ornament
A simple natural chip of wood can take on a whole new look with a creative touch and a wood burning torch.
Wood Burned Cross Stitch Christmas Ornament
I was surprised to discover how these ornaments are made and I'm anxious to make a bunch of them, too.
Twine Ball Christmas Ornament Tutorial
Seriously… I do not think there could be a simpler handmade ornament to create. No crafting skills are required to make these lovelies.
Easy Handmade Christmas Ornaments
Did you know that you could cut pine cones to make flowers? I had so much fun creating all kinds of different designs with my pine cone "flowers."
Simple Rustic Birch and Pine Cone Christmas Ornament
Have you been inspired? I hope so!
Which ornaments were your favorites or are you planning to make?
You'll have so much fun creating beauty for your tree or for gifts. Gather your supplies and relax while you make a tree full of beautiful natural Christmas ornaments.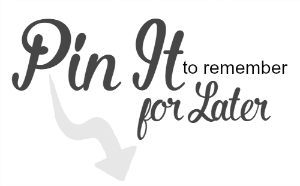 Thanks for stopping by today!
If you enjoyed this post, please use the sharing buttons to let your friends know and "pin it," too.

Receive FREE inspiration like this in your inbox!
Sign up Now.
Click below for more Natural Christmas Decorating Ideas!
How to Style a Nature Inspired Rustic Farmhouse Christmas Tree
How to Make a Fresh Evergreen Wreath for Christmas Decorating
How to Make a Classy Gold Oak Leaf Christmas Wreath
Frugal Ideas for Creating Beautiful Shabby Christmas Decor
How to Create a Birch Wreath for Christmas
Woodland Grapevine and Winterberry Noel Wreath :: 12 Days of Christmas