Happy Fourth of July!
I LOVE everything about celebrating the 4th, but especially I love all things red, white, and blue.
It's been a while since I've been able to set a patriotic table, but this year is finally my year… thanks to an unexpected clearance at Walmart way back in January.  Right smack in the middle of the main aisle was a display of deeply discounted housewares items.  Since I always prefer shopping anything house related over clothing, I was immediately drawn to the display.  Down on the bottom shelf, I noticed a stack of red plates.  Cute red plates with a pretty fancy design too.  And for about $2 a plate, I could go crazy with red at Valentine's Day, 4th of July, and Christmas.  Those four plates almost flew into my cart.
How much fun can a girl have putting together a colorful tablescape for the fourth?  A ridiculous amount of fun.  And it was quick and easy to do too.
The other day I went to TJ Maxx looking for some hand towels and walked out with a set of four denim blue placemats for $6 and change. It's been a long time since I've done any decorating with navy blue and I didn't realize how much I missed it.  It's not part of my current color scheme, so I'm having a ton of fun using this beautiful blue for the 4th!
You might remember the tablecloth as I used it in the beautiful mossy Easter tablescape and Mother's Day table settings back in the spring. I just couldn't find the right one and then I saw this at Meijer… of all places.  You'll notice it has a sort of lacy bandanna pattern of white on the palest oatmeal background.  That design is so subtle, yet it gives a ton of visual interest to the table.  The denim blue place mats look AMAZING sitting on the table cloth.
Because I'm all about layering… I added some simple white salad plates to complete the red, white and blue look at each table setting.
Last year before the Fourth, I picked up some white napkins with red and blue stars for the sole purpose of decoupaging them on a small vase I picked up at a garage sale.  Originally my plan was to use the vase to hold a votive candle.  But as I was trying to decide on a centerpiece, I remembered I had it in my stash and brought it out.  I can't believe I almost forgot about it.
In addition to finding the vase, I also found the star napkins.  Each I simply folded and placed in the center of the salad plates.  Paper napkins can be such a colorful and economical way to add color and fun to a tablescape.  And these were just 99 cents.  Not only did they decorate the vase… they added just the right amount of patriotic pizzazz to the table.
Because the vase was a bit diminutive for the table, I wanted to give it a little more substance.  So I pulled an old cake pan from my stash and turned it upside down to serve as a base for the vase.  I love that it has a bit of an old pewter look… just a hint of Americana.  Someday that cake pan will join two others that are larger and hopefully return to the blog as a completed project that I've got in mind.  My fingers are crossed that it will work out.
Back to this super easy to make centerpiece…. it's just a simple bouquet of babies breath that I picked up for $4-something at the grocery store.
Here are a few tips to arranging these sturdy but delicate white flowers.
After unwrapping the flowers from their protective sleeves, I carefully pulled each stem from the bunch until all the stems were separated.
After deciding on the how tall I wanted the bouquet in the vase, I cut one stem and used it as a guide for all the others.  Then, I proceeded to make a hand bouquet… which is simply taking one stem at a time and arranging them in my hand to create a pleasing bouquet.  When all the stems of babies breath had been added to my hand bouquet, I placed it in the vase and fluffed it a wee bit.  So simple.  And EASY!
The crowning touch was the addition of three small American flags to the flowers and a few wired stars for a little sparkle.  You might remember the stars as I made them for a sparkling mason jar floral arrangement last year.
My Dollar Tree goblets got filled with some blueberry pomegranate sparkling water and topped off with red and white striped straws.  Don't you love it?!
I'm sure you didn't fail to notice the little red, white, and blue striped bowls next to each place setting.  These are totally all about celebrating. And celebrating on the cheap!
They too are a find from the Dollar Tree.  I'm guessing they're supposed to be ice cream cups, but I couldn't resist using them on the table.  They're filled with white cheddar popcorn and cherry red ropes that I cut in half and placed in the middle of all that popcorn.  It's a perfect combination of sweet and salty and savory and a fun little snack to indulge in both before and after the meal.
This 4th of July tablescape took me all of 15 minutes to set and put together.  It's totally doable at the last minute.  I hope it inspires you to take a look at what you have and pull together something similar for your gathering.  Or… that it inspires you to keep your eyes open for the various elements that you can use at other times of the year and bring together for your Independence Day celebration.
The forecast is pretty good this year.  I'm hoping to get to the beach for a bit and then we'll enjoy a meal with a dear friend.  Lately, I haven't been wanting to fight the traffic for the fireworks… we'll see if I hold to that idea or not.
 ~ What are your traditions for the 4th? 
 ~ I'd love to hear what you're doing this year to decorate and celebrate the 4th.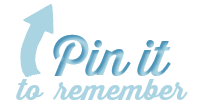 If you haven't already…. I'd love for you to take a few moments to fill out my 2017 Reader Survey.  It's totally anonymous and will help me craft new extraordinary content for the blog that better meets your needs and interests.  Thanks so much for helping to make this spot, extraordinary!

More Patriotic Decorating Ideas
How to Make Your Fourth of July Sparkle with Mason Jars and Flowers
Casual Simplicity ~ Patriotic Tablescape
Decorate a Vintage Window with a Patriotic Wreath and Garland for the 4th of July
Thanks so much for popping by today!
If you enjoyed this post, please use the sharing buttons to share it with your friends and "pin it," too.

Receive FREE inspiration like this in your inbox!