Don't you love it when you drive down the road on a beautiful breezy day when the sun is shining bright and you see one of those bigger-than-life American flags waving out over the road with all its might?  Or how about passing a house with the front porch festooned with red, white, and blue bunting, and giant urns filled with red geraniums and lots of small American flags?  These are the kinds of sightings that make my all-American heart beat faster.
I wanted to create that same kind of feeling for the Fourth of July with mason jars and flowers. And I'm pretty happy with the result.
Growing up, I most looked forward to waving sparklers on Independence Day.  There wasn't anything better than seeing the big fireworks show and then having the spark and sparkle of my own fireworks in my little hand.   Waving sparklers around in the dark, watching the trail of sparks and using those sparks to paint the darkness was the best! All too quickly it was over.  But, the memories haven't faded.
This floral moment is a combination of a few of my favorite things… the colors of Old-Glory, spectacular white flowers, and plenty of sparkler sparkle.  A truly 4th of July spectacular centerpiece… perfect for an important celebration or simply because it's Independence Day.
I put together a tutorial so you can create one, too.
Sparkly Star-Studded Red, White, & Blue Mason Jars
Supplies
includes affiliate links
Additional Supplies (not pictured)
Gorgeous White Flowers – I used White Dendrobium Orchids
Waxed Paper – I placed a sheet of waxed paper in a 9×13 baking dish for catching glitter to re-use.
Coated Paper Plates
Wire Cutters
Skewers
Hot Glue Gun – optional
Tutorial
To begin… remove the lid and ring from your clean Ball jars and wipe down with rubbing alcohol.  I've read in several places that doing so will make sure that your paint has good adhesion to the glass.  If I'm going to put some effort into a project, I want to make sure that it will last.
After the jars have dried, paint each of the jars a separate color… one red, one white, one blue. This will provide some additional depth of color underneath all that gorgeous glitter.
Because it's summer and it's humid and we only turn our AC on for short periods of time when we're desperate, I let my jars dry overnight.  I wanted to be sure that the paint had truly dried.
TIP: Turn your jars upside down to dry on 2 wooden skewers placed a short-ways apart. Yes, you can use wax paper or coated paper plates which I did at first, but I found the skewers work best.
Coat your ball jar with Mod Podge.  I used the matte finish Mod Podge at this point.
Then immediately, sprinkle glitter that matches your paint color over your entire jar to coat it.  Place on wooden skewers to dry.   Again, I let the jars dry over night.  The silver jar, I painted white before coating in silver glitter.
To keep from glittering all the surfaces in my home, I applied a coat of Super-Gloss Brilliant Mod Podge. It does dim the glitter a bit, but it's certainly worth it to not have glitter on my hands or tables.
The glittered jars are sparkly and ready to use.  But, wait! Let's notch them up a bit with a little bling!
I was hoping to find some inexpensive stars when shopping and was happy to have discovered a package of foam stars with adhesive backs which worked great.
Because I wanted all my stars to be silver, and only a few were silver in the pack, I Mod Podged the white stars and sprinkled them with silver glitter.  Voila! Just perfect!
Next, I loosely wrapped wired around a spare mason jar and secured it as shown in the photo above.  Then, I slipped it over the neck of the glittered mason jar.
Aren't they spectacular?  Pretty glistening jars with sparkly star-studded wire collars look so patriotic.
I think they look gorgeous just like this.
But, being the good little soldiers they are… they are patiently standing at attention to serve in active duty as sparkling flower holders for a centerpiece.
I arranged the red, silver, and blue jars on a pretty silver charger from the HobLob.
In my humble opinion, a tray always creates a lovely "table frame" and here it adds a soft reflective surface that is perfect for this little arrangement.
ProFlowers sent me 30 stems of these gorgeous orchids for this project.  (This is not a product review, nor did I receive any compensation for this post… just the flowers.)  I divided the flowers out into groups of 10 for each vase.
My plan was to arrange them so they looked like the fireworks… or the sparklers I so loved as a child.
Isn't this a gorgeous and festive patriotic centerpiece?
I think it just needs ONE small addition….
A little more sparkle.
I wanted to give these stunning flowers, that already look like an explosion of flowers emanating from their patriotic containers, an extra sparkle.  These star-studded picks are so easy to create, I forgot all about taking photos for the tutorial.
Here's how to create the look…
Cut a length of wire to the height desired for your floral arrangement.  I used silver wire.  Straighten it a bit, but be careful to keep it straight and don't unintentionally add a kink or two to the wire.  At the end, take a pencil and wrap the wire around the pencil a few times.  Release the pencil.  Glue on your stars and insert into your floral arrangement.  It's really that easy to add that extra bit of sparkle and pizzazz!
This Fourth of July centerpiece is quite dazzling.  But, you know me… I had to do one more thing.
I discovered that a jelly jar is a perfect size for holding 6 boxes of sparklers… because if we've been given the hint of sparklers in the centerpiece… we absolutely must be given the opportunity to light sparklers too!
Is anyone ever too old for sparklers?  I hope not.  I'm pretty sure the child in me will always delight in them.
Of all the painted mason jar projects that I've done… this is my favorite… hands down.
Maybe it was the glitter. This was my first time using glitter for anything other than decorating cards or paper crafting and it was a fun experience.
You absolutely could create the same effect without glitter, by simply painting your jars with a few coats of glossy paint.
But glitter!  
Glitter and Mod Podge is the biggest expense of the project outside of the flowers, so if you want to save a few dollars and a little time, go with just paint.
But glitter!!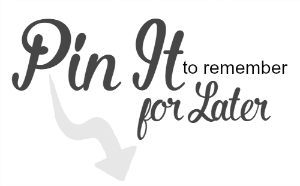 Seriously, I am totally smitten with these sparkly mason jars and I will carefully wrap them up to store for the next patriotic holiday after this year's Independence Day celebrations are over.
What are your favorite memories centered around the 4th and sparklers?
Thanks for stopping by today… I can't wait to hear your lovely thoughts!

Receive FREE inspiration like this in your inbox!
Sign up Now.
First Published on June 28, 2016