Just between us… do you sometimes feel like God doesn't care?
It's okay… you're not alone.
We all feel like that sometimes.
As I was preparing to write this post, I had a sense that you needed to be reminded just how very much God cares for you.
God. Our big God.  The Creator of the universe. The One who had you in His mind's eye before you were even conceived. Yes… that amazing, powerful, just, strong, amazing, faithful, loving, and tender God… He loves you and cares for you intimately.
And…
Just in case you need further validation… here are some scripture verses to remind you.
In between the scripture verses are photos I took of a pair of geese and their precious goslings.
Momma Goose and Papa Goose each had their eyes on me while I was taking these photos.  They were chattering at their babies and directing their little flipper feet to move away from me and follow them.  Even though I was using my telephoto lens and trying to stay discretely in the background… their desire to protect their little fluff balls had them on full alert and I was considered armed and dangerous.
That little encounter reminded me of how very much God cares for us.  He's always with us… alert to what is happening around us… looking out for our best interests… and ready with provision and directions if we will simply trust Him for what we need.
Look at the birds in the air. They don't plant or harvest or store food in barns, but your heavenly Father feeds them. And you know that you are worth much more than the birds. You cannot add any time to your life by worrying about it.
Matthew 6:26-27 NCV
"And why do you worry about clothes? Look at how the lilies in the field grow. They don't work or make clothes for themselves. But I tell you that even Solomon with his riches was not dressed as beautifully as one of these flowers. God clothes the grass in the field, which is alive today but tomorrow is thrown into the fire. So you can be even more sure that God will clothe you. Don't have so little faith! Don't worry and say, 'What will we eat?' or 'What will we drink?' or 'What will we wear?' The people who don't know God keep trying to get these things, and your Father in heaven knows you need them. Seek first God's kingdom and what God wants. Then all your other needs will be met as well."
Matthew 6:28-33 NCV
The Lord is my shepherd; I have everything I need.
Psalm 23:1 NLV
 "What's the price of a pet canary? Some loose change, right? And God cares what happens to it even more than you do. He pays even greater attention to you, down to the last detail—even numbering the hairs on your head!"
Matthew 10:29-31 MSG
As high as heaven is over the earth,
so strong is his love to those who fear him.
And as far as sunrise is from sunset,
he has separated us from our sins.
As parents feel for their children,
God feels for those who fear him.
He knows us inside and out,
keeps in mind that we're made of mud.
Men and women don't live very long;
like wildflowers they spring up and blossom,
But a storm snuffs them out just as quickly,
leaving nothing to show they were here.
God's love, though, is ever and always,
eternally present to all who fear him,
Making everything right for them and their children
as they follow his Covenant ways
and remember to do whatever he said.
Psalm 103:11-18 MSG
I'm an open book to you;
even from a distance, you know what I'm thinking.
You know when I leave and when I get back;
I'm never out of your sight.
You know everything I'm going to say
before I start the first sentence.
I look behind me and you're there,
then up ahead and you're there, too—
your reassuring presence, coming and going.
This is too much, too wonderful—
I can't take it all in!
Psalm 139:1-6 MSG
He will not let you be defeated. He who guards you never sleeps.
Psalm 121:3 NCV
"What I'm trying to do here is get you to relax, not be so preoccupied with getting so you can respond to God's giving. People who don't know God and the way he works fuss over these things, but you know both God and how he works. Steep yourself in God-reality, God-initiative, God-provisions. You'll find all your everyday human concerns will be met. Don't be afraid of missing out. You're my dearest friends! The Father wants to give you the very kingdom itself."
Luke 12:30-32 MSG
God cares for you, so turn all your worries over to him.
1 Peter 5:7 CEV
I hope you feel encouraged by these scripture verses.  I am.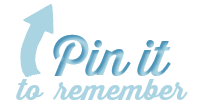 It's JoyDay!
And time to fill up our hearts with joy.
Please join me in thinking back over the past week and counting seven things for which you are thankful.  This simple exercise of counting our thanks is something we do each week to reset our compasses and put our eyes back on the Lord.
I'll start…
Thank you, God for…
a wonderful trip to NY.
being able to surprise and bless our friends.
the hospitality of other friends.
being able to see friends we have not seen in many years.
great blue herons… so amazing.
my patient husband.
Your word that reminds me that You do have a plan for us… and a wonderful future… 
Now…it's YOUR turn!
List your 'seven' in the 'share your extraordinary thoughts' section below.  You'll be glad you did.
Thank you for stopping by and leaving your sweet thoughts.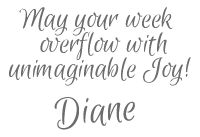 Receive FREE inspiration like this in your inbox!
Sign up Now. 
If you found this post helpful….please pass it on to your friends.
Click any of the sharing buttons…