Easter was over.  Another week came and went.  And I still was in love with my pretty Easter centerpiece.  It had been the star of my spring tablescape. And though I love eggs for spring, it was time to put away the eggs.  As I stood there looking at my table and wondering how I might change it up for a Mother's Day tablescape… I had a lightbulb moment!
I didn't need to start all over from scratch!  I just needed to tweak that sweet but simple Easter tablescape and centerpiece!
That's the thing… instead of putting everything away and having an empty table or having to think up a whole new centerpiece… take a look a what you already have and make something amazing with that.
At the beginning of the year, I decided…
"Do what you can, with what you have, where you are." 
was going to be my new mantra for the year.  Frankly, I haven't remembered it as much as I might have needed.  But that decision I made quietly impacted almost everything I've done.  As I look back since the beginning of the year, one thing has been a springboard for the next and so on.  So much so, I have quite a few things up my sleeve that I've already created and photographed and have yet to write about and share with you here.  Plus, I have more plans in the thinking stage.  So many reasons for you to stay around and keep coming back.
Through this experience, I've come to realize that it's so easy for us to get stuck and do nothing when all we really need to do is look at what we have in front of us and pray to see it in a fresh new way.
And so I did.
When I looked at my centerpiece with the great big spring egg, I realized that I could take off the pussy willow bird cage and switch out the egg for something else.
When the local garden centers start to open up for spring, I am over-the-top excited. One of my first purchases is always a few small pots of Johnny Jump-ups.  I love those sweet Violas with their miniature pansy faces.  They look so perky and happy I can't help but smile when I look at them.
One evening (I love it that the sun sets so much later now.) we hopped in the car and went hunting for Johnny Jump-ups. For just a few dollars I found several options. Because my plans for using them were growing beyond the pussy willow birdcage centerpiece, I purchased three pots, each with different color patterns on the faces of the Violas.
After taking apart the previous centerpiece, I realized that one Viola pot I purchased at Meijer was the perfect size to slip inside my birdcage.  Yay!  I live my life with easy simplicity. It's the best remedy for someone who fights perfectionism.
How much easier could it be than to pick up the birdcage and slip the pot of Johnny Jump-ups in the center of the silver bowl, place the birdcage back in place and fill in the space covering the sides of the pot and the bottom of the birdcage with the florist moss?  Not much!  It was done in two minutes.
I do need to take a minute to back up a little.  If you read how I put the centerpiece together for Easter, you'll remember that I hot-glued the arrangement together.  The centerpiece needed to be deconstructed, I employed a wallpaper cutter to score the glue that held the birdcage to the silver bowl in order to remove it.  It was tricky but very quick to do.  Then I took the silver bowl with the egg glued to a tiny condiment bowl which in turn was glued to the bottom of the bowl and popped it into the freezer for a while.  Maybe an hour?  When I brought it out, I simply applied a little pressure with my fingernail, and popped off the extra glue around the top edge of the bowl, doing the same between the tiny glass bowl and silver bowl and finally repeating the process with the egg.
With Mother's Day on the horizon, this table is filled with beautiful ways to celebrate your mom or that mom figure whom you admire.
When I say inexpensive, easy, and simple… this tablescape is all of that. 
Once I had selected my pretty violas for the centerpiece, I had a color theme from which to create around. Now keep in mind that my stash is pretty small.  However, I shared a lovely Mother's Day gift idea here where I made with some pretty purple Ball mason jars
.  The jars and flowers were the starting point for this pretty tablescape.
One afternoon I made a quick stop to JoAnn crafts and purchased some 12×12 scrapbook pages in tones of purple, some pretty orchid grosgrain ribbon
, and one tall stem of viola-like silk flowers.  Everything was on sale and cost no more than $5 all together.
A few years ago, I won the cute ceramic chalkboard place cards from a giveaway at The Inspired Room and wouldn't you know, they have the perfect shade of purple decorating them.  My plates are the same plates I used in my Easter tablescape that came from the dollar store and my white napkins, originally from Tarjay were put into service again.
I wanted to add a little color to the table and so in lieu of chargers or placemats, I used scrapbook paper under the plates. They would have been fine to use as squares, but I wanted rounds under my plates, so I found the largest round item in my home that completely filled the square (which was a saute' pan) and traced it and cut out rounds for my place settings.
Once my purple rounds were in place, the plates added along with the flatware, mason jar drinking glasses, and place cards, it was time to do something pretty with the napkins.
When I purchased the ribbon and faux flowers, I wasn't exactly sure what I would do, but I decided that a nice feminine touch would be to roll the napkins into a tube and then tightly tie them up with a lovely bow. So easy and so simple!  I was able to get four lengths of ribbon from the spool with just a wee bit extra.  Then, using my wire cutters, I clipped the flowers so they all had long stems and simply inserted them between the ribbon and napkin. Voila! Aren't they just lovely?  I thought they looked especially nice placed on an angle across the plates.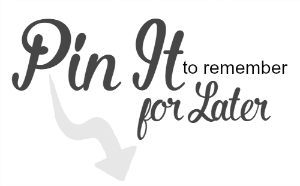 I'm so glad I have been inspired to…  Do what you can, with what you have, where you are. Teddy Roosevelt was a wise man.  This year I made a conscious decision to do just what he suggested. Since doing that, my eyes have been opened to many more possibilities.  And yes, I usually have to spend a little money to create or finish off my tablescapes or vignettes, but not much. It is such a good feeling to finally be able to be a bit more creative and have things come together, like this pretty table set for Mother's Day.
What have you done to create a pretty table that was simple and inexpensive?
Thanks so much for popping by today!
If you enjoyed this post, please use the sharing buttons to share it with your friends and "pin it," too.

Receive FREE inspiration like this in your inbox!
Black & White Polka-Dots Tablescape
Dishing up Encouragement on Wedgwood China
Imperfectly Perfect Petit Fours for Tea