Our first Blogiversary Celebration!
Whew!!  What a week!
Happy Blogiversary An Extraordinary Day!
All week long we've been partying to the hilt.
And boy, has it been fun!
Just to add to the fun and my appreciation of you.
I'm finishing the week with this lovely photo of apple blossoms.  And…
The fun part is that you can click here for an 8×10 to print,
or here for a free desktop background.  I hope you enjoy either or both.
What day was my actual blogiversary?
Though my first published post was April 29, 2012…technically Sunday was my blog anniversary day.  Why do I say that?  Because my first post was a Sunday…Joy Day! post.  I don't think I have missed a single Joy Day! post this whole year.  That in itself is a personal accomplishment.
All that being said…this is the graphic from Sunday's Joy Day! post.  I have been amazed at how popular it has been.  When I went to grab the link I saw that it had been pinned 338 times.  Wow!  I wish I could see how that happens.  Anyway…I really liked it and I'm thrilled that others do too.  The best part…God gets the glory all the way around.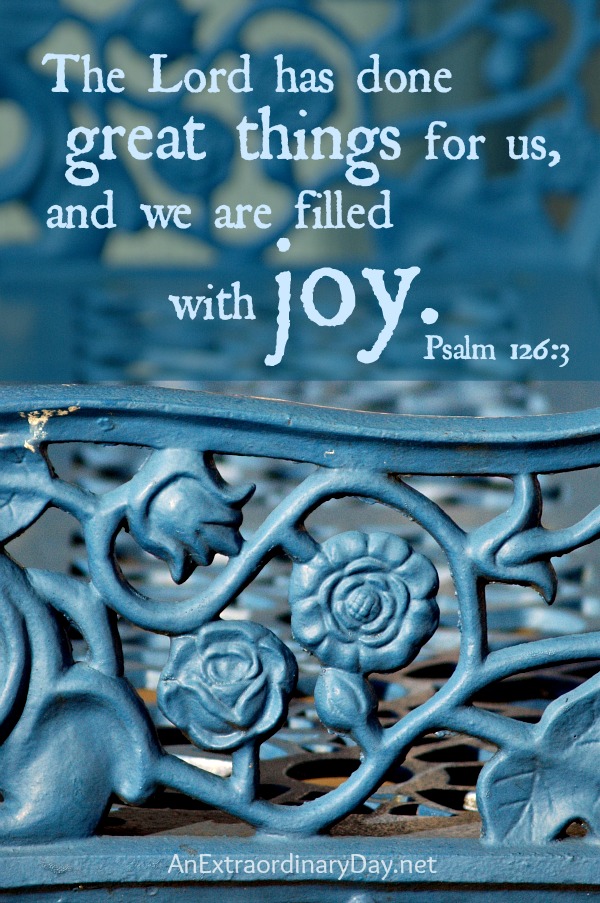 The blogiversary celebration….
Five celebratory posts….
The first day I hit  'Publish' :: Blogiversary Giveaway
Monday, we kicked off the week with a few heart-felt words from yours truly.
You Are Extraordinary :: Blogiversary Giveaway
On Tuesday, we were blessed to have Melissa Michaels from
The Inspired Room come by to celebrate with us.
Friendship Tea :: Blogiversary Giveaway
Wednesday, we took advantage of this special occasion to celebrate with tea and "crumpets."
The Best Banana Bread :: Blogiversary Giveaway
Thursday, you finally got the banana bread recipe.
Free Friendship Printable :: 5 Days of Blogiversary Giveaways
And we closed the week on Friday with a free printable on friendship created by yours truly.
And then there were the Extraordinary Giveaways this week…
You still have time to enter….
Click on the links below and make a comment…or two, or three, or four…at that post.  
Note: The best way to get more chances to win is to make a separate comment for each time you "subscribe" or "follow" or "like" or "share" or "pin" …etc. 
It's been a very good week here at An Extraordinary Day!
Thank you so much for celebrating with me.
Without you, An Extraordinary Day would be meaningless.  Thank you for taking time to read, comment, and share.  And those of you who pray for the blog and me….thank you from the bottom of my heart.
One more thing….
Sorry this post is late today….I had a little idea that I'd been wanting to do for the last week or so.  It involves crab apple blossoms, but the wind has been busy being windy this week and I had to snip some branches, finish my idea, and shoot it this morning or the whole idea would have to be put on hold for a while.  The light was good this morning so I chose blossoms over finishing this post on time.  I think you'll be glad I did.  However, if you usually have coffee and read The Week at a Glance each Saturday…I hope you forgive my tardiness.
Wishing you an Extraordinary weekend!
Diane
To receive FREE bits of inspiration like this in your inbox or reader, subscribe now.  
Let's chat!   "Like" An Extraordinary Day ~ A Place of Joy & Inspiration Facebook.
*   *   *  *  *  *  *   *   *   *  *   *   *   *   *   *  *  *  *  *  *   *  *  *  *  *  *
 Please stop by Longaberger Lifestyle and check out the new online catalog.