You might be surprised to learn this about me… but I rarely go to movies.  In fact, I rarely watch movies on TV. My husband will suggest we go to different movies, but somehow I manage to wiggle my way out of going.  I think it might be because I have to just sit and watch a screen. Asking me to go and sit in a movie theater is like asking me to go sit in a closet for 2 hours.  Yeah, I know, I'm different.
All that being said, I do enjoy a good movie. (Up until now, the last movie I watched was Les Mis, which I thoroughly enjoyed, by the way.)  You've just got to get me to sit down for it.
Recently the opportunity to review a movie arrived in my email.
Generally, I would just hit delete before I even read half the email. Fortunately, the word "gardener" popped off my screen right away.  One word and I was intrigued.  Especially as you know how I love gardens and gardening.
This Beautiful Fantastic
is centered around a garden.  Actually calling that space between two houses a garden was quite a stretch.  It was so neglected that it was both dead and overgrown. And yes, a garden can be all of those things at the same time.
Abandoned at birth, the main character, Bella Brown grew up to become a lovely but quite quirky young librarian and wannabe children's book writer who eventually endeared herself to her curmudgeonly older neighbor, played by Tom Wilkinson. Bella, played by Jessica Brown Findlay (Downton Abbey) was given one month to return her so-called garden to its original state or be evicted.
There is a hint of romance as Bella crosses paths with a young inventor at the library who breaks all the rules while he conducts his research there.  Eventually, he invites her to see his invention and there she begins the first steps to fulfilling her dream of becoming a children's book author.
Produced by Samuel Goldwyn Films and distributed by Twentieth Century Fox Home Entertainments, This Beautiful Fantastic
 is filled with twists and turns and more interesting characters.  And though the story takes place in contemporary London, it has a certain almost Victorian feel that is charming.
I could tell you more, but I don't want to spoil the story and all its wonderful intricacies and unexpected ending which I found absolutely delightful.
If you love a movie with a good plot… conflict… resolution… all wrapped in an unexpectedly enchanting story… you'll love this.
The interesting thing about watching movies is that you can curl up on the sofa or in bed and watch it by yourself if you like.  Or you could be like me and invite yourself over to your friend's house, bearing one of her favorite hot beverages made by the local barista, and hang out together, which for some reason we don't often get the time to do.  Of course, there might be the occasional neighbor child who demands to know your name and what you're watching as she strolls through the house on her way to see the young boy who resides there.  Yes… that's really what happened.  Even cuter…  on one of her strolls past me and my friend, she actually stopped, sat down, and started watching the movie with us.  It captivated her too… at least until her mother called her home.
My friend Jen, whom I descended upon with the fancy coffee and DVD?  She enjoyed the movie, too.  These are her words….
This is such a sweet, hope-filled movie. As the young lady's garden blooms, so does she and all who are in her life.  Other than the "magical" effect used on some garden flowers, it was a wonderful movie.
Do yourself a favor and nab This Beautiful Fantastic
 to watch this weekend.  It will be that perfect respite from all that you should be doing.  And that's from me… a non-movie goer. And one more thing… you won't need a whole box, but be sure to stick a tissue in your pocket.  You just might need it.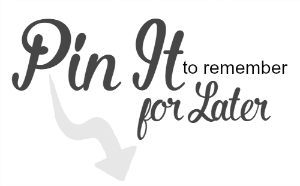 And don't forget to leave your personal review here once you've watched it.
 ~ What excuse do you use to flip on a good flick?
 ~ Do you have a favorite movie genre?
I was not compensated for this review other than the DVD which I received for viewing.
All experiences and opinions are my own. 
If you haven't already…. I'd love for you to take a few moments to fill out my 2017 Reader Survey.  It's totally anonymous and will help me craft new extraordinary content for the blog that better meets your needs and interests.  Thanks so much for helping to make this spot, extraordinary!

Thanks so much for popping by today!
If you enjoyed this post, please use the sharing buttons to share it with your friends and "pin it," too.

Receive FREE inspiration like this in your inbox!