Raise your hand if you love the colors of fall.
As much as I appreciate and enjoy a neutral palette with just a punch of color, the jewel tones of fall make my heart sing.
When used beautifully in a room, those jewel tones of fall create a warmth and coziness that make me feel safe.
Color is like that.
If I were to tell you my favorite colors I'd tell you I love red, blue, green, and yellow.
Not usually all at the same time.
Except in the fall.
Then, I want them all!
For the most part of the last nineteen years I have lived a day's drive from my dear friend and neighbor.  Today, I'm just a little bit over an hour away.  Happy Day!
With a big family and the busyness of life, we hadn't gotten together at her home, until now.
She couldn't wait for me to come and snap a few photos of her home to share with you.
I brought a few projects along to shoot at her home, because her colors are perfect for the projects.
Between those little photo shoots, enjoying a yummy late breakfast, afternoon chai, her son stopping by, and lots of talking, I somehow managed to get a few photos taken of her beautiful home.
One thing I realized.  When I'm excited and talking I don't take the best photos.  I don't slow down quite enough.  Surprise. [wink]
Of course I don't realize that until I'm back home sorting and editing my photos.
My dear friend has a gift for home decor.
She puts color and texture and shape together beautifully.
She decorates with finds from the side of the road and department stores.  It doesn't matter as long as she achieves the look she's after.
Actually, if she can score something for free or thrift it, that makes her heart even happier.
My friend has been repainting furniture and making something from cast-offs forever.
I remember the day she took an old table and had it cut down to make a wonderful coffee table.
People do that?  She has re-purposed and DIY'd home decor way before there were blogs.
And when it comes to vignettes….she's the best.
She's the inspiration for vignettes, or  "moments" as she calls them, that I create around my home.
One of the rooms I photographed, that day, was her dining room.
The walls are covered in a beautiful rich earthy green tone-on-tone wallpaper above the wainscoting with a lighter shade of green below.
It's a perfect color background for the warm woods of her vintage sideboards and furniture-store table and chairs.
The white-painted trim and the repainted thrifted chandelier gives a bit of snap to the room, so it doesn't feel like "great grandma's" parlor.
However, "great grandma's" china, needlework, and buffets give the room a sense of history.
Instead of painting with a brush, my friend is skillful at painting her rooms with color and texture through the addition of accessories and faux fruit and flowers.
I love how she gives her dining room warmth and life with her favorite warm reds and golds…all the way down to the cozy oriental rug on the floor.
My friend beautifully used the jewel tones of fall to create a wonderfully warm and inviting dining room.
This jewel tones of fall dining room is as perfect on a warm early September afternoon as it will be on a frosty Thanksgiving Day.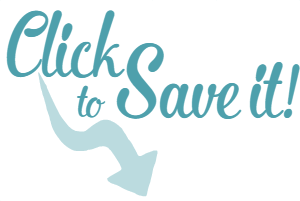 Have you been inspired?
Which jewel tones of fall make your heart sing?
Thank you for stopping by today.
I appreciate you and your sweet comments make my day.
Wishing YOU an extraordinary day!
Diane
To receive FREE bits of inspiration like this
in your inbox or reader, subscribe now.