It's officially the Christmas season!
Why do I say that on the 5th of December?  Because last night it snowed!  Two whole inches!  And it was gorgeous and wintry and Christmasy and beautiful.  And I'm not even a fan of snow!!
How are you coming along with your Christmas decorating?  Today I used fresh greens and rose hips to make two wreaths for my windows… inside.  The aroma is delightful, too!
If you're like me and would like to add a little extra something that speaks to the meaning of Christmas… I've created another FREE 8×10 art print for you to frame and set in a vignette for the holidays.  "O Come let us adore Him."  You'll remember the words as a verse in the traditional Christmas song, "O Come all ye Faithful."  I hope you'll download it, pin it up or display it somewhere special.  Or… place it in a frame and give as an early Christmas or hostess gift.
Download this Free 8×10 O Come let us Adore Him Quote Art Print for personal use HERE!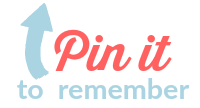 If you missed stopping by since last week,
I shared some extraordinary goodness on the blog…
Advent Week 1 ~ What is Your Hope? | JoyDay!
Last week I participated in this fun tour… stop by for terrific Christmas Ideas…
How to Make a Classy Gold Oak Leaf Christmas Wreath
Get Inspired with 11 Big and Small Christmas Tree Ideas

Receive FREE inspiration like this in your inbox!
If you found this post helpful….please pass it on to your friends.