As I opened the door to the lobby, he was standing there wearing a fluorescent green t-shirt and long navy sports shorts with stripes down each side matching his equally bright orange sneakers.
At a month more than seven years old, Thomas lives life large.  He's full of curiosity and asks question after question. Counts everyone in our neighborhood a friend and already, at his young age, is a skilled negotiator.  At least once and some days, maybe four or fourteen times he will stop by our door to see if we will play, or fix something, or answer a question.  Did I say he's persistent? He even knows the salesman's foot in the door trick.
Earlier in the day he acquired a cell phone and wanted to know if I could put music on it for him.  The only way I know how to play music on my cell phone is to put on YouTube music videos.  So, I told him that I'm not very good with electronics, to which he replied, "You do everything electronics, how can you not know?"  I told him I didn't have music on my phone, to which he said, "Well could Tim put music on my phone?"  I said, "You'll have to ask him when he gets home."
I'm not sure if he was waiting in the lobby for us to come home, but when I opened the door, he said, "Oh, it's you!"
Then he informs Tim of his new phone and thrusts it at Tim and says, "Can you put music on it for me?"
It's late in the evening and Tim isn't feeling the best.  He has shingles and the pain was increasing and he was anxious to be home so he could drink the concoction of vinegar and cayenne that has given him so much relief.  But, instead of telling Thomas he doesn't feel well, as Thomas escorts us up the stairs to our apartment, he asks me if I have a particular kind of USB cord.  During this time, Thomas asked if Tim could put George Strait on the phone.  Tim told him that it wasn't free and we don't own any country music so he would look for some other music.
Once we found the appropriate cord Tim settled into his chair with his laptop, my USB cord, and Thomas' new used phone… which cannot make calls.  Thomas settled into another chair that he thinks is "comfy" and precedes to talk in his outdoor voice.
We coach him to use his soft indoor voice and not skipping a beat in a now quieter voice begins asking questions…  "Did you guys eat supper yet?"  He would eat with us every day if he could.  "What did you eat?"  "Is Tim working tomorrow?" "How long?"  And so it goes.
When he got up to look around, he noticed my table where I was experimenting with a new table setting and wanted to know why I have only one place setting.  "Did you do a photo shoot today?" He asks.
Thomas' curiosity is so great that he actually sat on a dining chair and watched me take photos of a tablescape for the blog earlier this summer.  For him to sit still is a big deal. You would have thought that he entered the palace when I let him in the day of that photo shoot.  He was on his best behavior and except for letting the questions slip out… quiet and very well behaved.
Tim broke into our conversation with music emanating from Thomas' phone. Tim has kids worship music that's fun and peppy with great messages that we used to use in our ministry on his laptop.  The song that began playing is called Hey God! He played a little bit of it and then Thomas exclaimed, "I love it!" "Can you put that one on for me?"
Thomas had never heard that song before and he was absolutely ecstatic… you should have seen him. As the song was playing Tim was getting him to say "Hey!" whenever the singers sang "Hey! Jesus Loves Me." You could see the lyrics and music touching Thomas' spirit.
Tim puts on another song and Thomas loves it too. In the end, Tim put 12 kids worship songs on that little phone.
I think one seven-year-old boy's heart is going to be forever changed. All because we stayed available… even when Tim came home because his leg was hurting from shingles and couldn't wait to take his "concoction."
After Thomas left, Tim said, "I guess there was a reason I've kept that music on my computer all these years." Eight years now, to be specific.
There may have been forces at work that prevented Tim from continuing on in professional children's ministry.  But, when we are available, God will use everyday opportunities to bless others and draw them into the Kingdom.  The scale may be smaller, but no less significant.
Frankly, there are days when I don't want to open the door to kids.  Especially when I'm writing.
Thomas has a sister who is almost four years older than him.  She is quieter and doesn't ask a million questions, but she does want us to notice her, show off a new outfit, or tell us about something big in her world especially early in the morning when she sees us up and getting ready for the day.
Whether it's playing ball with them in the parking lot, standing at the door or inviting them in to talk while we listen, or even sharing our dinner or dessert with them, it all takes time.  Most of all, it takes us being more interested in them and less concerned about our personal convenience.
Our opportunity to love kids into the Kingdom and help them become godly kids of character came knocking at our door.
How about you?  What opportunity has come knocking at your door?  Maybe not literally, like the two kids in our building, but figuratively.  It's easy to dismiss these opportunities because we're busy, or tired, or have other things we would rather do.  To miss those opportunities is to miss the joy that comes with them. And there's nothing like a joyful heart to make busyness or fatigue disappear.
Be humble and consider others more important than yourselves.  Care about them as much as you care about yourselves.
"The king will answer them, 'I can guarantee this truth: Whatever you did for one of my brothers or sisters, no matter how unimportant they seemed, you did for me.'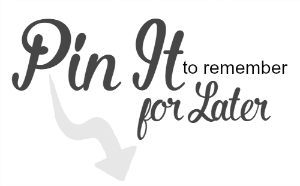 It's JoyDay!
I know you want a heart filled with joy.  Please join me in thinking back over the past week and counting seven things for which you are thankful.  This simple exercise of counting and giving thanks together in this space is something we do each week to reset our compasses and put our eyes back on the Lord.
I'll start…
Thank you, God…
for your amazing love for us, goodness, and provision.
for the sweet squeaks of the hummingbirds as they arrive to drink the nectar at our feeders.
for hearing my husband say, "That looks like us!" when he noticed my dining area decor.
for my praying friends… who have prayed for Tim to feel better and have stamina for his long work days while dealing with shingles.
for showing us a remedy that we could make for Tim's shingles that gave him so much relief.
for being able to bless my neighbor girl with a girls' afternoon out.  
for the delight of a 7-year-old boy in listening to kids' worship music on his new phone.
Now…it's YOUR turn!
List your 'seven' in the 'share your extraordinary thoughts' section below.  You'll be glad you did.
Thank you for stopping by and leaving your sweet thoughts.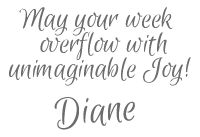 Receive FREE inspiration like this in your inbox!
Sign up Now. 
If you found this post helpful….please pass it on to your friends.