This morning I had a conversation with a friend that got me thinking.  Her family has been in a tough spot for several years and she hasn't been able to provide much more than the very basics for her kids. Everything is okay until the kids see what their friends have and then they become very aware of what they don't have.
It doesn't matter where we are on the socio-economic spectrum… we generally want something we don't have.  The old adage, "the grass is always greener on the other side of the fence," is a perspective that most of us fight at some time, don't we?
My friend mentioned to me that her son was grumbling and complaining.  If you haven't done that out loud, have you ever had a conversation with yourself in your head where you did that very thing?
She was frustrated.  Frustrated that her son dug down deep into that line of "stinkin' thinkin'." Frustrated that she wasn't in a position to provide more financially or materially.  So I reminded her that what she is able to do… love, guide, pray, give wise counsel, and model godly behavior… is something more meaningful and longer lasting than a GoPro camera, electronic device, or cool bike.  She's taught her kids to pray, trust God, work hard scholastically and to love each other.  In a very material world all these things are immaterial, but yet they are the key building blocks to a good life.
As good as all that is… it doesn't change the discontent her son is dealing with.
So what do we do when we are feeling discontent and all we can see is what others have and what we don't have? 
The first thing we need to do is take a look at our relationship with God and ask ourselves a few key questions…
Is God first place in my life? If not… we need to ask, What am I putting ahead of God?
How much time do I give myself to be still and sit in silence?  That's no devices, no music, no people.  Just alone and quiet.
How is my relationship with God? Am I having regular conversations with God? Do I take time to read the Bible?
I've come to the conclusion that when I'm discontent it's usually because one or more of these areas are off.  And once I realize it I can take measures to get my relationship back to where it needs to be.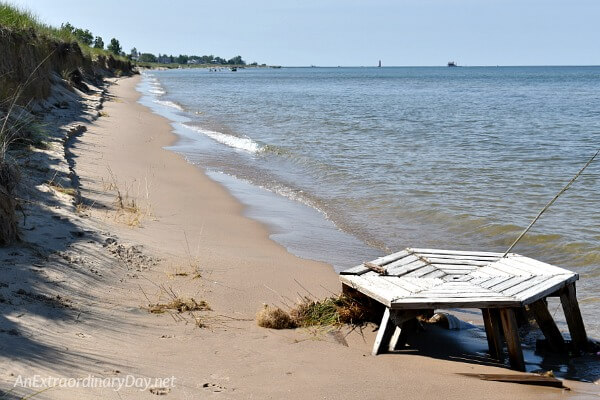 There are some other practical things that I have discovered that also help me to keep those ugly, nagging, negative thoughts at bay.
It's so simple… and it's something we do every week here on the blog… we count.
We count what God has done, how or what he has provided, we observe his beauty reflected in the world, we acknowledge his goodness and grace in our lives and those we love, and we note how he is a part of every little detail in our lives and creation.
Sometimes we do this by keeping a journal and numbering these.  Other times we might simply sit quietly at the end of the day and try to remember 5 or 10 or more reasons for gratitude.
The bottom line… a thankful heart is a happy heart… a happy heart is a contented heart… and a contented heart is one that doesn't dwell on what isn't… but what is and whose we are.
It only takes one day of hurry to lose our content and pretty soon we're riding the train of discontent on a regular basis.
When that happens… step back… assess your relationship with God and be proactive to change your posture by counting blessings.
Pray continually, and give thanks whatever happens. That is what God wants for you in Christ Jesus.
Summing it all up, friends, I'd say you'll do best by filling your minds and meditating on things true, noble, reputable, authentic, compelling, gracious—the best, not the worst; the beautiful, not the ugly; things to praise, not things to curse. Put into practice what you learned from me, what you heard and saw and realized. Do that, and God, who makes everything work together, will work you into his most excellent harmonies.
What robs you of your contentment?
From 1 to 10 with 10 being the most contented… rank your contentment level.
Are you happy with it?
If not…
Ask yourself these 5 Questions and take the necessary steps to find contentment.
What or who is first place in my life?
How is my relationship with God?
How much time in my day is quiet and free from devices and people?
How much time do I spend talking to God and/or reading the Bible?
Am I counting my blessings?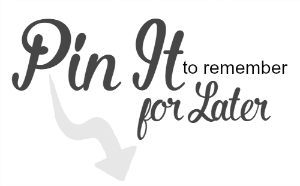 It's JoyDay!
And time to get our joy meters soaring!
Please join me in thinking back over the past week and counting seven things for which you are thankful.  This simple exercise of counting and giving thanks together in this space is something we do each week to reset our compasses and put our eyes back on the Lord.
I'll start…
Thank you, God…
for your amazing love and care for us. Thank you for hearing our heart cries.
for an absolutely wonderful evening for my photo shoot on the beach, despite the strong breeze.
for my praying friends… you have given us so much power when we pray in unison. 
for an unexpected appointment and a time to be heard.
for your generous provision.  
garage sales and thrift stores and creative "play."
that You are my loving faithful Father.
Now…it's YOUR turn!
List your 'seven' in the 'share your extraordinary thoughts' section below.  You'll be glad you did.
Thank you for stopping by and leaving your sweet thoughts.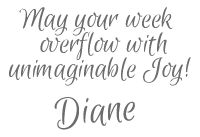 Receive FREE inspiration like this in your inbox!
Sign up Now. 
If you found this post helpful….please pass it on to your friends.