We might describe a sunset as magical, but there is something much greater, more life-changing, taking place at that moment for us to embrace with every fiber of our being.
 From the rising of the sun to the place where it sets,
    the name of the Lord is to be praised.
Psalm 113:3
During the winter months, I can see the sun rise and set from my south-facing bedroom window.  Through the barren trees silhouetted by glorious shades of gold, orange, and deep pink, I am transported for a few moments to another time and space.  My heart enthralled in the majesty of the moment swells in joy.  My eyes dance in delight.  My body breathes more deeply and the cares and stresses of the day are expelled albeit briefly.
For years I've been subscribing to various online daily readings. With the memory of last evening's stunning sunset still emblazoned in my heart and mind, I read this…
We want so much more—something the books on aesthetics take little notice of. But the poets and the mythologies know all about it. We do not want merely to see beauty, though, God knows, even that is bounty enough. We want something else which can hardly be put into words—to be united with the beauty we see, to pass into it, to receive it into ourselves, to bathe in it, to become part of it. –From The Weight of Glory by C.S. Lewis
We want…to be united with the beauty we see, to pass into it, to receive it into ourselves, to bathe in it, to become part of it.
Probably at sunset more than any time of the day I find myself precisely in that spot.
In the midst of winter's cold and snow I can enjoy a view of the sunset through the woods, but usually, I need to jump in my car and drive to the lake in order to see it fully in all its majesty.
It's always worth taking those few minutes from my evening to take in a sunset. Almost without fail, my heart fills with gratitude and praise.
This event (and a sunset is truly an event), is definitely God's way of drawing us to him, visually, at the end of the day.
Those glorious moments help us put ourselves in proper perspective… to know our smallness and God's greatness… so we don't think more highly of ourselves than we ought.
Each sunset almost forces us to pause to take in its subtle or stunning movement of color.
There have been times where we've walked or driven to the beach each summer night and one thing never ceases to amaze me… no two sunsets are alike.
I'm sure someone can give a scientific explanation as to the cause for each unique coloration we see.  I don't doubt that.  It would be a very interesting study.  But… there is something bigger here that we don't want to miss.  God… in all his amazing infinite abilities and creativity put those forces to work so that there would be a glorious sunset each night for us to see. That in itself makes my heart stop for a moment.
Those who live at the ends of the earth
stand in awe of your wonders.
From where the sun rises to where it sets,
you inspire shouts of joy.
Psalm 65:8
Each sunset has a message for us… 
I, God, Creator of this vast universe, invite you to a glimpse of my splendor and majesty.  As you gaze upon the beauty of the sunset, be aware you are gazing upon but a small reflection of me.  Each sunset is your invitation to come to me, to fill up on my love and goodness, my power and strength… and find rest.  Come… tired, weary one in need of wholeness and restoration… come and join with all creation in magnifying your Lord and King. Sit and let me take everything from your day that has weighed you down and fill you with myself. I close the day with this beautiful reminder, my precious one…  all you need is ME.
Sunset is our reminder to quit the striving, to stop the worry.  It's our reminder to fill up on the ONE who is the source of life and every breath.  And to stop… stop and re-center ourselves and make God our center and not ourselves, others, or anything else.
There is true freedom here.  Liberty for our souls. Release for our spirits.
The world takes us captive throughout the day and God invites to come and find release in HIM at sunset.
We want…to be united with the beauty we see, to pass into it, to receive it into ourselves, to bathe in it, to become part of it.
When you look out the window or see the sun setting as you drive along… pause… pull over… and allow yourself to be united with the beauty and become a part of it… to become a part of HIM.
 Just being with you will bring complete happiness.
    Being at your right side will make me happy forever.
Psalm 16:11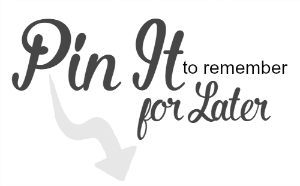 It's JoyDay!

Another way we can be united with God is through praise and thanksgiving.
Please join me in thinking back over the past week and counting seven things for which you are thankful.
This simple exercise of counting and giving thanks together in this space resets our compasses and put our eyes back on the Lord. And ultimately fills our hearts with JOY!
I'll start…
Thank you, God for…
that absolutely stunning sunset which I enjoyed on that bitterly cold day through my bedroom window.
a warm bed every night during this intense cold spell.
calling out to us in a visible way each day… beckoning us to find rest and joy in YOU.
strength when I felt weak to get some hard physical work accomplished.
watching the joy of a little boy play Spot-it! with such glee.
knowing that YOU and YOU alone are my healer.
a super fun evening of fun and laughter, including snow in my face, with my dear sweet friend.  
Now…it's YOUR turn!
List your 'seven' in the 'share your extraordinary thoughts' section below.  You'll be glad you did.
Thank you for stopping by and leaving your sweet thoughts.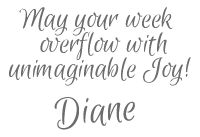 Receive FREE inspiration like this in your inbox!
Sign up Now