Choosing a Word of the Year can set the stage for an incredible New Year.  Although my word might surprise you, I'm excited about its potential to make my year amazing.
Several years ago, a young friend, whom Tim had been mentoring for several years, won four tickets to see Trans-Siberian Orchestra in concert.  As a huge fan of TSO and all things audiovisual, it was the ultimate win for him.  It ended up being a win for us as well, as he invited us to be his guests that night.
If you've ever had the privilege of attending a TSO concert, you know that they put on quite a show.  You can count on seeing amazing special effects and pyrotechnics as well as incredible musical talent.
Trans-Siberian Orchestra draws a crowd, full-house crowds, and this concert was held at the arena where the Buffalo Sabres play.  We could have had seats up in the nose-bleed section.  But we didn't.  We had seats on the floor about 10 rows from the stage right smack in the middle.
I have never sat so close to the stage for any concert and had no idea what a difference it would make to have such fabulous seats.  It really is all about proximity. We could feel the heat from the pyrotechnics on our faces, snow fell over our heads, and we could see every musician without the aid of the jumbo screens.  Every fiber of our bodies participated in the concert.
It would have been a great show from seats far away.  But it wouldn't have been an experience.  We had a real TSO experience.  And eight years later, I remember it as well as if it were yesterday.
Proximity makes a difference.
A HUGE difference!
Maybe it makes ALL the difference.
Listening to a recording of TSO is good, but attending one of their concerts is better.
Getting a seat somewhere around the perimeter is good, but getting a seat 10 rows from the front smack in the center is THE BEST!
So many things in life are better because of our proximity. 
I've come to the conclusion that this is especially true with our relationship with God.
History shows us that some of the great spiritual giants of Christian faith are men and women who get up early to start their day with God and choose to walk their day in step with him.
When we start our days busy and keep it up until we drop into bed at night our proximity to God stinks.
Proximity is a word I've been mulling over for several weeks.  So, when one of my friends asked if I had a word for the year, I realized I did.
Proximity is my word for 2018.
Value statements are important to me.  I have found that whether an organization or an individual has a value statement, it takes the guesswork out of decision making.  It provides the framework for planning and it's a great filter for making choices, evaluating, and analyzing the choices I've made or those before me.
Our word for the year can be very much like a value statement… maybe it could be best described as a value statement sized up in a word.
I'll be able to ask myself helpful questions…
Is this choice going to bring me closer in proximity to God or will it distance me?
As I plan our my day or my month… am I leaving room in my schedule to just be with God?  If I see that I'm not, it's a reminder to be more purposeful and possibly schedule my day for proximity.
I'm hopeful that I'll find myself more conscious of my proximity and recognize on those days when I've stepped out of proximity and will then be able to make quick corrections.
This is a strong admonition from the Book of James in the New Testament.
So give yourselves to God. Stand against the devil, and he will run away from you. Come near to God and he will come near to you. You are sinners, so clean sin out of your lives. You are trying to follow God and the world at the same time. Make your thinking pure.  James 4:7-8
Everything depends on me when it comes to my proximity to God.
He's always there… waiting. 
I just need to slip into step with him and out of step with the world.
It's not easy… but it is so worthwhile.
I'm excitedly looking forward to the close of 2018 and the opportunity to look back and see how much good came about because of one word.
Do you have a word for the year?
What do you think about proximity?
What is your proximity to God?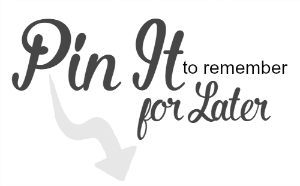 It's JoyDay!
One way we can increase our proximity to God is through praise and thanksgiving.
Please join me in thinking back over the past week and counting seven things for which you are thankful.
This simple exercise of counting and giving thanks together in this space resets our compasses and put our eyes back on the Lord. And ultimately fills our hearts with JOY!
I'll start…
Thank you, God for…
this wonderful memory of the past and how it became a lesson for my life, too.
Christmas and the joy of celebrating YOU and Your unspeakable gift!
a "normal" Christmas.  We are so very grateful for all that You did this year to make this possible.
a quiet week after Christmas to do some catching up.
the beauty of all the snow and a wonderful walk in the sunshine today!  WooHoo!  Sunshine!
two long conversations with my dear and very distant friends.
a good year and the promise of more of You in 2018.  
Now…it's YOUR turn!
List your 'seven' in the 'share your extraordinary thoughts' section below.  You'll be glad you did.
Thank you for stopping by and leaving your sweet thoughts.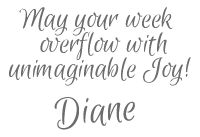 Receive FREE inspiration like this in your inbox!
Sign up Now