During the season of Lent it is common practice for people to 'give up' something.
I often hear friends speak of 'giving up' chocolate, or snacks, or coffee, or Coke.
All good things to sacrifice….if it is indeed a sacrifice.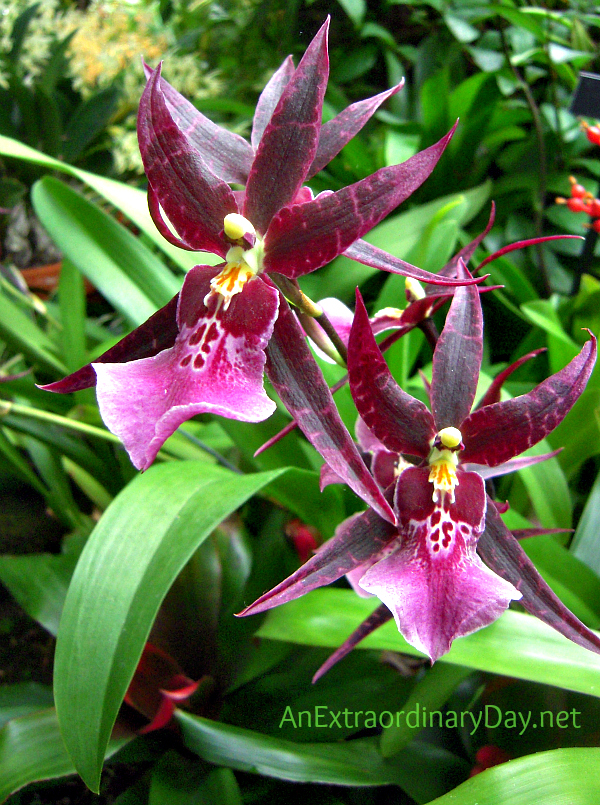 I must confess that in the past I have never really taken this Lenten sacrifice seriously.
However, this year, I felt like it was something I needed to prayerfully consider.
For a few weeks leading up to Lent, God was nudging me.
And then…just days before…he actually woke me up early.  The same time each morning.  You see, he was getting me ready to get up when the windows of homes on our street are still dark.  He wanted me to sacrifice some sleep to spend extra quiet time with him.
What is most interesting about this is that I don't need to set an alarm.  He wakes me every morning.  And no matter how late I stayed up the night before, I'm wide awake immediately upon waking.  I think he's pretty involved in the intimate details of our lives.  Yes?
Previously I had a time of reading and prayer each day.  But this, is different.  It's like I have an appointment with God.  It feels really special.
I'm glad I took the nudge.
Has God been nudging you?
I've been doing a 40-Day devotional also for Lent.  This was the scripture reading for one of the days:
Give ear to my words, O Lord;

   give heed to my sighing.

Listen to the sound of my cry,

   my King and my God,

   for to you I pray.

O Lord, in the morning you hear my voice;

   in the morning I plead my case to you, and watch.   Psalm 5:1-3
The psalmist began his day with the Lord.  (I have no intention of heaping on any guilt when I ask this question.) Do you?
I know that I am doing what God wants me to do.
I also know how easy it is to do things in my comfort zone as well.
What does time with God look like?
A day that goes well, begins well….with a short time of quiet, the Word of God, meditation, and prayer.
Begin with silence…time alone, no music, no phone at hand, no talking to Him, just quiet.  Oh..I know it is not easy….it's a discipline.  God speaks to us in the quiet, when we can hear Him without distraction.
Then it's good to read a few passages in the Bible.  Whole chapters are not necessary.  Mediate on those few verses.
Then it's time to talk.  But, first begin by praising Him for Who is He and thanking Him for what He has done.  After that…"plead your case" to Him.
And the best part…"watch."  Watch to see what God does through your day to express His love for you, to meet your needs, to protect you, to give your wisdom, and lead you all day long.
Is all this standard practice for you? 
If not…
Consider getting up a half hour before everyone else.
Consider having a standing appointment with your Abba Father….who just happens to be the God of the universe.   What an awesome thought.
TIP: If this seems tricky….use a timer and set it for 10 minute increments. 10 minutes for silence, 10 minutes for Bible reading/meditation, 10 minutes for prayer.  It's a good place to start.  And it is especially helpful so that you aren't looking at the clock to see when your time of silence will be up.  That is, for most of us with busy minds, the most challenging part of this discipline.
Today is Joy Day!
It's the day of the week when we take time to look back over the past week and count seven.  Just seven gifts…the good and maybe the not so good gifts in our lives and give thanks.   
I'll start!
God, I give thanks for…
friends & flowers & food – what a special day!
YOUR faithfulness in February
no job, yet
never ending snow this week
a warm and cozy house
out-of -the-blue encouragements…immediate answers to prayer
the growth of this blog
Will you join me in this?
Please scroll down and share your 'seven' in the Share Your Thoughts section below.
I guarantee your Joy meter will rise because of it.  I dare you!!!
Joyfully!
Diane
To receive bits of inspiration like this in your inbox or reader, subscribe now.
Take a moment to "Like" An Extraordinary Day ~ A Place of Joy & Inspiration on Facebook?
(Photos were taken at the Phipps Conservatory in Pittsburgh.)