When the weather turns warm, I can't wait to hit the greenhouses and garden centers for the most beautiful plants I can find.
I make it into a challenge to get the good stuff before anyone else.  I'm a competitor and my intent is to win. (But let's keep that secret between the two of us, okay?)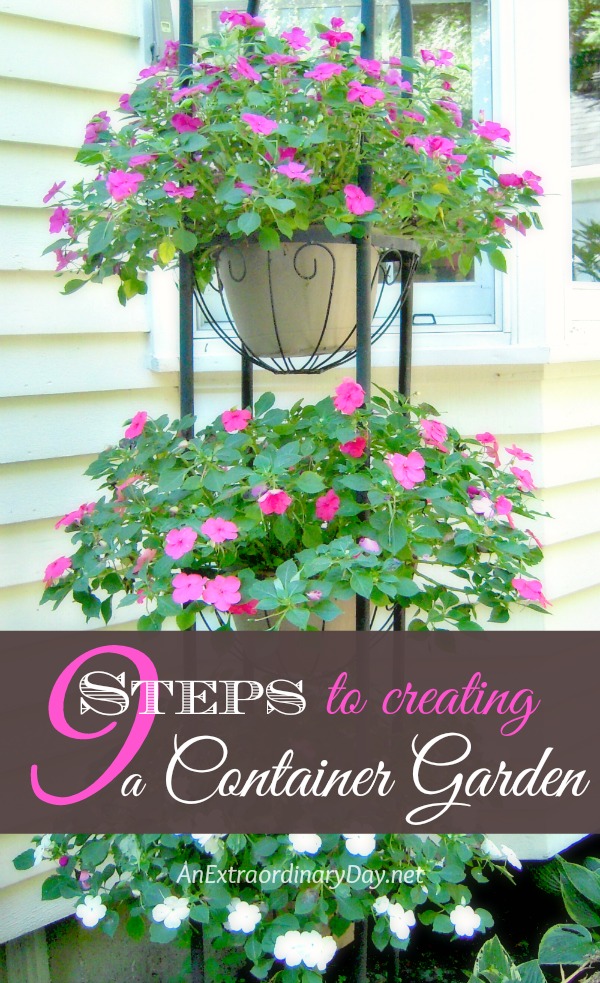 Have you always wanted to create an extraordinary container garden?  
You see them at the garden centers and in magazines.
Could you really create an extraordinary container garden?
My resounding answer is, YES!!
Why not create one this weekend?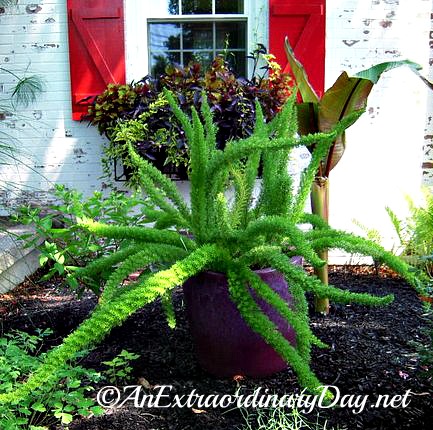 Below are 9 steps to help you create an extraordinary container garden,
plus more inspiration too!
Create an Extraordinary container garden…
Nine Critical Steps to get you started!

1.  Decide where you want your container garden(s).

2.  Notice if that location is sunny, partly sunny, or mostly shady?

3.  Choose a container for your location.  Don't skimp on the size…your plants need room to grow.

4.  Select plants for your sun/shade requirements.

5.  Select plants that will trail over the front of the container, some of medium height, and some that are taller.

6.  Be sure to mix up your plant selection with both flowers and foliage.

7.  Choose broad leaves as well as small finely textured leaves for interest.

8.  Perennials are a good choice for some containers.   They can share the glory with the annuals.

9.  Pick up a top quality potting mix with moisture retention properties.
Are you inspired to create an extraordinary container garden?

Which container garden is your favorite?

What are your favorite or go-to plants each year?  Why?
I'll be back soon with the important planting details. But these nine first steps will make or break your container garden.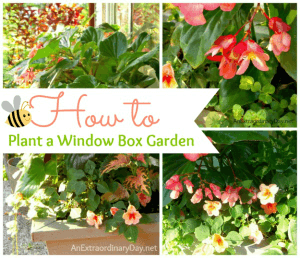 FYI…Flower gardening is my passion and creating pretty containers makes my heart sing.  If you have questions regarding those two topics…let me know and I can write a post to answer those questions.
Happy Gardening!
Diane
To receive FREE bits of inspiration like this
in your inbox or reader, subscribe now.
I'd be delighted if you'd share the goodness here with your friends.