Wouldn't you love it if you could easily invite friends or family over to your home for an impromptu celebration and pull it off easily?
You totally can!
First of all… it's a mindset.
And like the choo-choo train… if you think you can… YOU CAN!
Honestly… this isn't rocket science. It's more about the want-to than ANYTHING else.
If you want to freely open your home for celebrating around the table you have to decide that you can do it and then prepare.
Mindset and preparation will make you a hospitality rock star. Guaranteed.
It's my firm belief that presentation is key.
Your home should have some semblance of order and cleanliness, but it doesn't need to be perfect.
One of my favorite people never hesitates to invite me in when I drop something off at her home, regardless of the state of things. And you know what… I don't care if things are tidy or not. After all, she has boys, and dogs, and a busy life. But, her home is basically clean and a few boy messes really don't phase me and I'm guessing they wouldn't phase you, either.
So what do I mean by presentation?
Whenever I have people gather around my table, I strive to make my table pretty and inviting.
I don't go to great expense to make this happen. But, I do prepare to make it happen.
A color-themed or decorated table says, "I'm excited to have you sit here." "I took a few minutes to do something extra so you will know that I value you."
If you've been hanging around here for any time, you've picked up on how genuine hospitality is important to me.
Genuine hospitality is not about showing off your decorating skills or your culinary skills. It's about thoughtfully thinking about your guests and doing little things that will make him or her feel special.
Everyone needs to feel loved and to be loved on.
And the very best way for you to express your care is to consider what's most meaningful to your guests and what you naturally excel at doing.
I'm a visual person, so for me, I show my love by creating a pretty table for my guests, in keeping with who they are and their interests. Since I'm an eat-to-live gal, not a live-to-eat gal, the food actually comes in second place. Does that mean that I don't care about what my guests eat? Of course not. Because food is not my number one priority, you won't find me spending all day in the kitchen preparing a meal or snacks. My food is always delicious, because that's important, and it's attractively presented, because that's important to me, too. But, my meal will generally be simply cooked and prepared. Something baked or roasted and something steamed, and maybe a simple salad. That's it.
I do LOVE the farmers' market and I'm fortunate that on Wednesdays, Thursdays, and Saturdays, I can hit one less than ten minutes from my home.
Recently we hosted some friends from Slovakia and except for the meat and ice cream, everything came from the farmers' market, including the salad mix which included fresh edible flowers.
And speaking of flowers, I can also count on fresh flowers at a booth or two at the market as well.
This week, I noticed the flower lady had zinnias in every color imaginable. She will let me select what I want… I just tell her if I want a $4, $7, or $10 bunch. I chose a $7 bunch. Don't you just love the colors? They are like a blast of happiness. Seriously, I'm crazy about them.
After I cut the flowers down to size and arranged them in a thrifted bowl with a vintage frog holding them in place, I went to my china cabinet to look at my placemats.
For several years now, I have been purchasing colorful placemats at the dollar stores and elsewhere inexpensively. However, I did spend a wee bit more for these since I loved their deep coral/watermelon color when I found them on sale at Pier 1. I'm so glad I did. They perfectly match one of the flower colors.
A neutral tablecloth makes a wonderful backdrop with the addition of colorful placemats. You probably notice that I almost always use them to coordinate my tablescape.
I also keep my eye open for cloth napkins or tea towels that are on sale. They are another great way to add color and texture to the table and I love that they give my lap good coverage. You'll never see me spilling food down my front, but I've dropped something on my slacks too many times with just a small paper napkin barely covering my lap. So, this is just one more way to love on and value my guests.
The napkins here are actually tea towels from the Target dollar spot. They came with two different style towels in a pack for $3. I purchased 4 packs so I could set a table for four with just one design. They can be mixed or matched and I love both.
Aren't they a fun touch on the table with the simple Dollar Tree dinner plates and Walmart salad plates?
The placemats and napkins are a key part of my preparation. Based on season, occasion, or flowers, I can easily put together a table that looks thoughtfully curated. And frankly, it is. It just doesn't take but a few minutes to put it together because I have prepared in advance so that I can pull it together quickly.
Everything I have for the table is inexpensive… whether thrifted or picked up at the discount store on sale or dollar store. It doesn't cost much to be prepared. And it's the greatest feeling to just open up that cupboard or drawer and have a few things to make the prettiest of tables.
For you, being prepared might be picking up pretty paper plates and napkins to have on hand or maybe some candle tapers or birthday cake candles.
When you have the mindset of wanting to easily invite people to celebrate even the smallest of occasions around the table with you, you'll figure out how that looks for you in your home.
It might be sale placemats, farmers' market flowers, and dollar store plates. It might be paper plates and pretty paper napkins. It might be china and crystal. Whatever is your style… do it.
The meal you serve might come from the grocery store deli or it might be one that you lovingly prepared from scratch in your kitchen. Both are good choices. Do whatever fits your lifestyle, your mindset, and your budget… but do it!
I'm a firm believer in planning. Nothing ever just happens in life. We need to decide in advance to make it happen.
This week, take some time to assess your cupboards and see what you have and what you need so you can be prepared for an impromptu celebration around the table. You might even write out a little cheat sheet to help you put things together quickly. You could even put together a place setting and take a photo of it to remember so you can put it together in a flash or have your partner help you.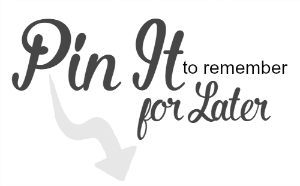 I hope you feel empowered to put out the welcome mat and invite people to gather with you around your table.
What are your biggest challenges to inviting people over?
What would make it easier for you to be hospitable?
Thanks for stopping by today!
If you enjoyed this article, please use the sharing buttons to let your friends know and "pin it," too.

Receive FREE inspiration like this in your inbox!
Sign up Now.