Each day I read a few devotional meditations as part of my time with God in the morning.
One of them has music videos that are included, but it is rare I ever view them.
This morning, for some reason I was nudged to click the music video open.  It was good.  And I was grateful to have engaged in worship to God with it.  When it was finished, as always happens on YouTube, a collage of other music options came up.  I noticed a song we sing in church, at least I was hoping it was the same song and decided to listen to it as well…
This is that song. I encourage you to take a few minutes to open it and listen, too.
The song is a brilliant way to start the day.
I had no idea how much I needed the reminder of those truths until I listened through the whole song.
Maybe you're in the same place I am…. trying to keep all of life's plates spinning… and feeling weary.
I could say that I'm not sure why I am so weary, but in my heart of hearts, it's partly not sleeping well, and partly because some big areas of my life are totally out of my control.  Yes, I have control issues and have struggled in this area to varying degrees as long as I can remember.  Ultimately I know I am not designed to be fully in control of my life. Although God has given us free will to think and act as we choose… His way is always better and when I allow HIM to guide and direct me… my heart is always in a much better spot. Still, there are outside influences, conditions, and situations which we cannot control.  We simply have to do our best, with God's help, within the parameters of those situations.
What can we do at the start of the day, 
outside of insulating ourselves from the world under our fluffy bed comforters?
Focus on Jesus.
Speak the Name of Jesus.
Trust Jesus.
So easy.
So NOT easy.
We take ourselves out of the driver's seat when we trust Jesus.
We put HIM in the driver's seat.
My husband is a very good driver.  He does most of the driving, but anytime I wish to drive he's happy to relinquish the wheel. Really I couldn't ask for better. Except.  Except… though I "let" him drive, I don't trust him.  He's totally trustworthy. He just has a different driving style than me.  Or… truthfully… it's just that he is driving and I'm not.  I'm not in control when I sit in the passenger's seat.
When we put our focus on Jesus… when we choose to trust Him… we are gaining so much and losing little.  Yet… if we're not careful… we start to take back the little at great loss to the best that God has for us.
When we focus on Jesus… when we speak the Name of Jesus… when we trust Jesus…
He gives us the strength we need to get through the day.  Even better… to gracefully walk through the day in His power and love.
There is something inexplicable about the Name of Jesus.
We get a glimpse of the magnitude of Jesus' Name when we read Philippians 2:9-11
God elevated him to the place of highest honor
    and gave him the name above all other names,
that at the name of Jesus every knee should bow,
    in heaven and on earth and under the earth,
and every tongue declare that Jesus Christ is Lord,
    to the glory of God the Father.
When we speak in Jesus' Name… people are healed, lives are transformed, and demons fall.
What A Beautiful Name is the Name of Jesus.
His Name is the epitome of love… it brings hope…  strength… comfort… compassion… joy… deliverance… peace… provision… and so much more.
If there is a best way to start the day… it's with Jesus.  
Testifying to our spirits WHO HE IS.
Filling our minds with the knowledge of WHO HE IS.
Singing praises in our hearts or out loud exclaiming WHO HE IS.
Jesus is…
The Word. One with God. Christ. The Almighty One. Bread of Life. Creator. Word become Flesh. The Great I AM. Lamb of God. The Good Shepherd. The Deliverer. The Light of the World.  The Bright and Morning Star. The Rock. A Sure Foundation. Chief Cornerstone. Advocate. Redeemer. The Way. The Truth. The Life. Prince of Peace. Holy Holy Holy. Shield and Defender. The Righteous Judge. The King of Glory. Lord of Lords. Brother. Friend. Faithful and True. Merciful. Perfect. Glorified. Risen. The Great Physician. Restorer. Messiah. The Sacrifice for our sins. Victorious One. Name above all Names.
There is life… and hope and encouragement and love and peace… all in the Name of Jesus.
Start your day with Jesus… and dwell for as many minutes as you can on the Name and Names of Jesus.  It's the best start ever.  And you can do it again and again and again… every. single. day.  The more you do… the more you'll want to… I dare you!
How do you think your day would be different if you started the day focusing on Jesus and on His beautiful Name?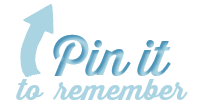 It's JoyDay!
And time to get our joy meters soaring!
Please join me in thinking back over the past week and counting seven things for which you are thankful.  This simple exercise of counting and giving thanks together in this space is something we do each week to reset our compasses and put our eyes back on the Lord.
I'll start…
Thank you, God for…
beautiful sunrises and sunsets ~ the heavens declare Your Majesty!
fun discoveries ~ like a new way to clean silver and thrift store finds.
always giving me gifts from nature to create with.
my husband and his servant's heart.
helping my friend as she transitions to a new life in another state.
answering so many prayers prayed for friends.
being our healer, provider, restorer.
Now…it's YOUR turn!
List your 'seven' in the 'share your extraordinary thoughts' section below.  You'll be glad you did.
Thank you for stopping by and leaving your sweet thoughts.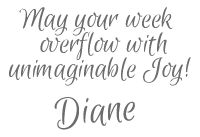 Receive FREE inspiration like this in your inbox!
Sign up Now. 
If you found this post helpful….please pass it on to your friends.