Wisdom is essential for a successful life.
Discovering the source of wisdom will give us wisdom for every situation.
I don't know about you…but I want to be wise.
People who are wise seem to navigate life more gracefully.
They are the ones we seek out for advice.
Have you noticed how wise people are more thoughtful, less reactionary, and trustworthy?
So how do we get wisdom? 
Here's what the writer of Psalm 111 had to say…
The fear of the Lord is the beginning of wisdom.
Good sense is shown by everyone who follows God's guiding principles.
His praise continues forever.
It's pretty clear how we get wisdom.
The source of wisdom is the fear of God.
Once we have wisdom, we grow wiser by obeying God's commandments.
I don't have all the answers…nor will I ever purport such a thing.
But, I'm pretty sure, that you, probably as much as I, want to have wisdom for every situation, yes?
This life is plenty full of challenges.
It seems that everything would go more smoothly if we could be wise in everything we do, think, or say.
Fear.
That seems to be the keyword to gaining wisdom.
I have some fears.  You probably do too.
Are you fearful of God?
Here's the tension….if God is the ultimate loving being…how can we fear him?
Should we?
Well…this verse suggests we should.
When I think about God and his awesome glory which is too great for us to even look upon.
When I think of Moses, his face scorched by just the glory of God, we gain more perspective and are even more in awe of God.
This greatness, this holiness, this power, this perfection, this completeness, all of this and more, is God.
God is beyond our wildest imaginings.  At his word, he commands the wind, the waves, the sun, and the moon.  He created all of those things, and this world, and fire, and lightning, and things so wonderful and great and profound.
Except for the fact that we know he loves us… I'm pretty certain we would run and hide from his amazing presence.
Maybe this is the fear the psalmist is writing about.
Not just respecting God for his place and position.
But, humbling ourselves before him, face down.
Understanding our weakness in light of his incomparable strength.
Recognizing we are nothing, not even a flea, without him.
But, most of all, grasping the truth that we are truly depraved without his grace and mercy.
And really…we cannot even comprehend this grace or mercy.
What's the point?
This God who is terrifying in his power and his greatness is worthy of our fear.
And when we get who he really is, this love he has for us is even more unimaginable and beautiful and wonderful.
This, this is the place upon which we draw our life and our strength and our understanding.
It's the place upon which we filter the world around us so we can make wise choices.
It's our core.
Strength training experts tell us that our bodies are only as strong as our core.
To fear God is to have a strong core.
That strong core gives us wisdom.
To make that strong core even stronger we need to obey God's commandments.
Love God with all your heart, soul, mind, and strength.
Love your neighbor as yourself.
There's another side product of fearing God and obeying his commandments.
Can you guess what it is?
Joy.
Joy comes from God.
When we place ourselves fearfully and humbly before God, so much is settled.
Our circumstances might not change.
But, our hearts will change.
They will become tender when we open ourselves to God's guidance and the workings of the Holy Spirit in our lives.
And there… joy too… takes its place in our core.
Want to get wisdom?
Fear God and obey his commandments.
And then this amazing side benefit will overwhelm your spirit…
Joy!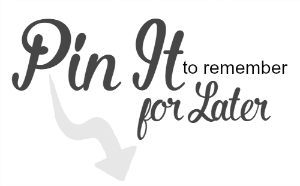 (Side note… the photos today are from a few years ago about this time.  We haven't seen a single flower bloom or leaf yet this year.)
It's Joy Day!
Want more joy?
Join in counting the gifts and blessings from the past week. 
Count the good and the not-so-good.  Because we're told: "In everything give thanks."
Count just 'seven.'
I'll start!
I'm thankful…
that we didn't get the inch of ice that was forecast.
for an incredible lunch to celebrate my good friend's birthday.
Lord, that you have shown us how to become wise.
for a break in the schedule at the workshop.
Lord, that you are my healer and for the direction and new path you've given me.
that You have plans for my life… plans to prosper me and give me a hope and a future.
Lord, for your love and faithfulness, encouragement, and direction.
Now it's your turn!
Scroll down to "Share Your Extraordinary Thoughts" below and tap in your 'seven.'  When you take time to give thanks, something happens and your joy-meter will soar.  I dare you to try it!!
Before you go… would you answer this question for me, please?

When it comes to your spiritual life… what's your biggest struggle?
Thank you for stopping by and taking time to leave your sweet thoughts.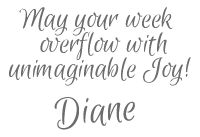 Receive FREE inspiration like this in your inbox!
Sign up Now. 
If you found this post helpful….please pass it on to your friends.