Have you ever participated in a group event where there was a trust walk or a trust fall?
Even if you know all the members of your party, and are fairly certain that they will look out for your best interest, do you find it difficult to trust that they will lead you, or catch you, or keep you safe?
Who do you trust?
Maybe you have trust issues that make these kinds of "events" and most people unsafe or scary.
Trust…
A small word filled with the potential power for goodness, tenderness, and love.
A word that could be equated with safety.
Today our relationships and authoritative entities are wrought with a lack of trust.
We say trust must be earned…. but few really earn it.  Most of us trust only a few.
But….
There is ONE who is Trustworthy. 
Trust in the Lord with all your heart. Never rely on what you think you know. Remember the Lord in everything you do, and he will show you the right way.
Proverbs 3:5-6
Do you believe God will show you the right way?
The bigger question.  Do you or I act as if we really believe those words?
I remember standing backstage several years ago practicing the words I would be speaking to a large audience of elementary-aged children.  One of the phrases in my talk was this, "I can trust God no matter what."   And then the Holy Spirit spoke these words to my heart, "Diane, do you really?"  My immediate thought was, "I want to think that I do."
As I reflect back, I trusted God with most of my life.  But, not all of it.  I didn't think, "Oh, I need to handle this on my own, I don't need God for this."   Instead, I would simply take a matter into my own hands and act on it, without consulting God.  I may even have ignored his whisper, dismissing it without much thought.  On my own, I made what seemed to be wise decisions at the time that actually turned out to be rather poor ones.  Decisions which demonstrated my lack of trust in God.
I've had to confess it and ask for God's forgiveness.
Are you in that awkward spot, too?
When we choose not to trust God we hurt ourselves.
We rob ourselves of joy.
Today is Joy Day!  Yet, I'm sensing that some of us are lacking in joy.
But the Spirit produces love, joy, peace, patience, kindness, goodness, faithfulness, humility, and self-control.
Joy is an evidence of our trust in God.
What stands in your way of trusting God?
For me… I think it's…. me, myself, and I.
Maybe you are like me and have something weighing heavily on you.   Who am I to think that I need to carry that burden myself?  I deminish God and dishonor him when I don't trust him.
He has made a way.  It's so simple and yet so difficult.  Put down the burden and step out-of-the-way so he can work.  That's trust.
Whatever your situation…will you join me in trusting God?  
There are definite benefits, promises, to following the lead of the psalmist and trusting God…
Trust in the Lord and do good,
Then you will live safely in the land and prosper.
Take delight in the Lord,
And he will give you your heart's desires.
Commit everything you do to the Lord.
Trust him, and he will help you.
He will make your innocence radiate like the dawn,
And the justice of your cause will shine like the noonday sun.
Psalm 37:3-6 (emphasis my own)
Who needs a "trust walk" when we can embrace the words above like the warmth of the sun.  Words I can rely on. And for those of us who need to "do," we can….trust, do good, delight, and commit.  And look what we get in return!  A burden released. Hope.  And when we put our focus on HIM…trusting and thanking… we're filled with joy. Joy!
But let all those rejoice who put their trust in You;
Let them ever shout for joy, because You defend them;
Let those also who love Your name
Be joyful in You.  
I rejoice in the ONE who is worthy of my trust.
The One God.  Holy.  Trustworthy.  Good.
Who do you trust?
If you trust God…  Rejoice!
If you love him?  Be joyful!
He is the reason we can "shout for joy."
Let's do it together!
It's JoyDay!
Join me in counting seven things from the week…
What Gifts ~ Gratitudes ~ Blessings will you count?
I'll start….
Thank You, Lord, for…
amazing good news for one we've been praying for!
the blessing of work
a busy week punctuated with special times with special friends
an afternoon of planting.  Creating container gardens is one of my most favorite things to do.
Your goodness in my life.  I feel so very blessed.
for your provision… even providing bargains for my needs.
my little outdoor space… it feels like living on a ruler… but still I am so grateful for it.
Now it's YOUR turn to "shout for joy!"  
Please list your 'seven'… in the Share Your Thoughts below.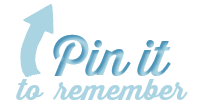 Thank you for stopping by and leaving your sweet thoughts.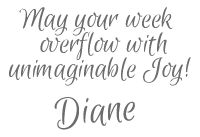 Receive FREE inspiration like this in your inbox!
Sign up Now. 
If you found this post helpful….please pass it on to your friends.
Click any of the sharing buttons…