Do we put too much importance on serving God?
The Bible is clear that we need to serve each other… even God.  Sometimes we get so carried away with being good servants that we may even start thinking that we're doing God a favor by doing all these good things we do.  We may even get puffed up with our do-gooding.  Here's the thing… we aren't doing God any favors.  In fact… we're missing out on the One Thing that really matters to him.
Thursday I dropped my husband off at his job and then proceeded to make my way back home.  After winding my way past a residential community for seniors, a number of family homes, a mixture of power company trucks with power workers spilling into the street and staring up at electric wires strung high in the sky, more homes, a gorgeous Chinese dogwood tree bloom gracing the front door of an elementary school, a group of older homes, a small business district, an animal hospital, a free health care clinic, a day care center, and a tiny sandwich shop, before finally reaching the end of the street and a red light.
I was second in line at the light.  Sitting there, I watched as cars intermittently passed by.  Slowly, a long line of cars assembled behind me as the few westbound cars continued to travel under their never ending green light.  My side remained red.  Bright red.  The day's schedule swirled in my head.  I wondered when was the light going to change?
As I sat there I noticed a pedestrian crosswalk and there on the pole was a large button for walkers to use to change the light in their favor.  Ah-Ha! I studied the light for a minute and decided I'd go for it!
In a split second, I opened my car door and ran as fast as I could over to the crosswalk sign, pushed the button, and flew back to my car.  As I was on my way back to the car, I made eye contact with the woman driving the car behind me as she gave me two thumbs up.  A huge smile and feeling of satisfaction swept over me.  Before I even got the buckle to my seatbelt snapped in place, the light changed to green, and I had to throw my car in gear and put the pedal to the metal… there was no way I wanted to hold up traffic… again!  Even if I had saved the day.
Later that morning, I was feeling pretty puffed up about my creative solution to the problem… so much so I even posted about it on Facebook.
Service is my love language.  I love doing things to serve others… to make someone's day go better… to solve a problem.
This serving thing… sometimes we need to look at it with a different pair of glasses.
On Sunday our pastor talked us through a scripture in Colossians.  When he came to this verse…
And whatever you do, whether in word or deed, do it all in the name of the Lord Jesus, giving thanks to God the Father through him. 
and he focused in on this… do it all in the name of the Lord Jesus.  
He went on to suggest that whatever tasks we do, we do them for the Lord.  And he made a point that in the name of the Lord Jesus means "in his character and reputation."  He went on to suggest that our doing needs to be saturated with love and compassion.
All of that is true, but there's more.  And God has been teaching me the more.
Often I hear pastors speak to the importance of serving God…. being God's servants.
It's taken me a long time to "get" this… especially as I have spent too many years thinking I was doing God a favor… even honoring him… by serving him.
Really.
Our culture is so caught up in the doing and the pride that results from doing.
We rate our doing… was it good enough or did we give it our best?
Somewhere along the line I set a bar for my doing and decided that I never want to fall in with the "good enough" crowd.
We can be all kinds of good.  We can help our neighbor, provide food and shelter to the needy, serve on boards and committees, provide meals, serve in some capacity at church, take a missions' trip, help with VBS, and on and on and on.  All in the name of serving God.  And though all these things may be good and we may feel good about all our doing… we may not actually be serving God.  We may be serving our ego or legalistic, prideful, and really, not too much different than the Pharisees of Jesus' time.
When we look at God's Word we see the things that are near to God's heart and so we do them.
And though caring for the poor, the orphans, the widows, and the children are important to God, there is one thing that is even more important to him.  It's not what we do… but whom we love and adore?
Maybe you have this all squared away.  But I don't. You see… I'm a doer, a fixer, and I take great pride in a job well done.
I need to constantly align myself here.  I have to constantly put aside my agenda.
Years ago there was a television show I watched which centered on the personal and political interactions of those working in the West Wing of the White House.  One phrase I heard on the show caught my attention… "I serve at the pleasure of the President of the United States."
Over time, that phrase, with a twist, took on new meaning for me.
I serve at the pleasure of the King of kings and the Lord of the universe.
If one of us had the privilege of getting a job at the White House, we would be working for the President of the United States, not ourselves.
Our job would be to support his agenda and vision for the nation on his timing.
So how does this translate to how we serve God?
Unlike the president, God is fully complete and he doesn't need anything from us.
God isn't asking us to do things FOR him… he is asking for a response to his love for us.
That simply is… to love him.
God is crazy in love with us and he wants us to return that love to him.  We don't do that by doing for him… we do it by loving him.
The next time you find yourself saying that you're doing _____________ to serve God… take a moment and consider what you have said and what you are doing.
Why is it you are doing this good thing?
Are you doing it because you see a need and know you have the gifts and skills to take care of it?
Are you doing it because you believe that it will please God?
Are you doing it because it makes you feel good?
Are you doing it because it will position you well to do that good thing?
Are you doing it because you felt the nudge of the Holy Spirit?
The bottom line is…
God doesn't need us to accomplish his purposes.
We do want to have our hearts and minds in tune with him so that when the Holy Spirit nudges us we will move and do whatever it is that he has for us to do.  We must be careful that we don't judge our actions or the actions of others and rate them as being more important than another.  Was the work that Mother Theresa or one of her counterparts accomplished more valuable than the kind words and prayers of the person bound to a wheelchair or bedridden?  It isn't for us to judge.
We need to be about God's agenda and not ours.  We should go about our normal daily routines with our hearts turned toward God, ready to move at the nudge of the Holy Spirit.
The nudge might be to do something as simple as jumping out of the car to push the pedestrian button on the traffic light in order to reset the light so traffic can move in a normal fashion.  It might be setting aside that which seems urgent to listen to a 6-year-old and answer his twenty questions.  Or it might be running ahead to open the door for someone who's burdened with packages.
God doesn't need us to serve him…. but we do have the wonderful privilege of serving our neighbor in Jesus' Name.
When we serve at God's pleasure we minister to others, not in the flesh, but empowered by the love of God.
God desires that we love him and love others.
That's what is important.
Whatever we do, we are able to do it because it is God and God alone that has given us the opportunity, the strength, the presence of mind, and whatever is required to do the task.
And in the end… the result is that the Name of Jesus is lifted high…
Let your light shine before people, so they can see the good things you do and praise your Father who is in heaven.
Have you thought about your motives in serving?
Have you ever thought about the idea that God doesn't need you to serve HIM?
What are you going to do differently now?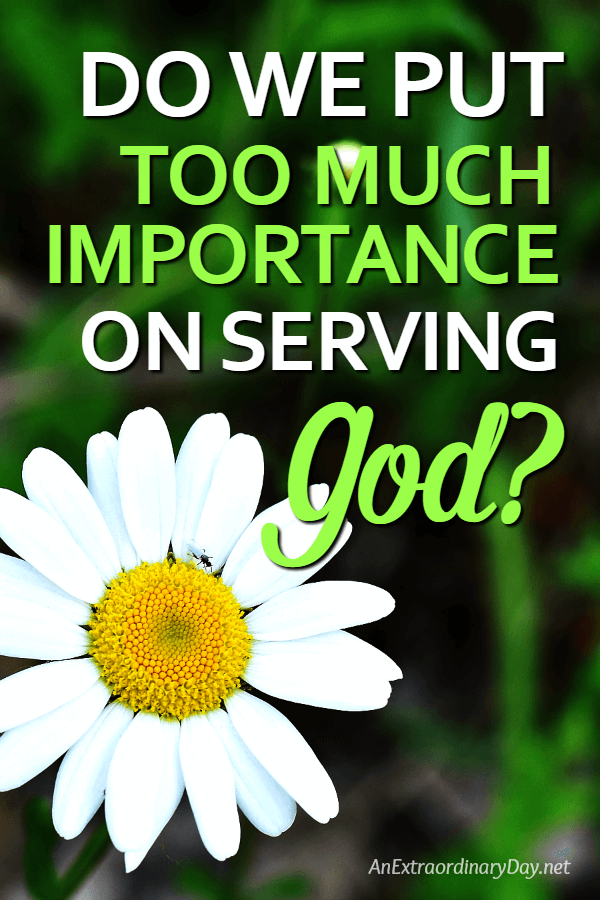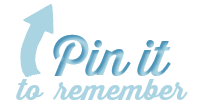 It's JoyDay!
Today's scripture ended with these words… giving thanks to God the Father through him.  On JoyDay! that's what we do… give thanks. We give thanks for all things….. the gifts, the blessings, the circumstances that look nothing like blessings, and sometimes… even the hurts.  God wants us to give thanks in all things and so we do.
Will you join me in counting seven things from the past week?
I'll start….
Thank You, Lord, for…
the increase in responsibility and pay for Tim… as small as it is… we are very grateful.
your faithfulness in our lives.
my good friend and how after so many years and moves we are back to working together again.
my porch plants.  Thank you for the joy they give me through the intricacy of their beauty.
air conditioning during this spell of heat and humidity.
showing me methods and plans and purpose… You are so good!
Your amazing love, care, and kindness…. thank YOU!
Now it's YOUR turn!"  
Please list your 'seven'… in the Share Your Thoughts below.
Thank you for stopping by and leaving your sweet thoughts.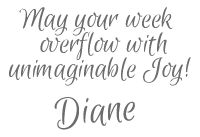 Receive FREE inspiration like this in your inbox!
Sign up Now. 
If you found this post helpful….please pass it on to your friends.
Click any of the sharing buttons…