Have you ever had a friend ask you to pray for her?
Have you ever thought about the power you are wielding when you take her up on her request and purposefully pray?
Earlier in the week I had been feeling poorly and was not doing well at all.
I messaged my friend and asked her and a mutual acquaintance to pray.
They did.
I was greatly improved the next day.
So much so that I had an extremely full and productive day.  A very good day.
The next day I was up at the crack of dawn and running on full throttle.  It was pretty amazing considering how busy I was the day before. When my friend met me up at the workshop, I thanked her for praying for me and she mentioned that I actually looked much better than the last time she'd seen me.  It seems my face is a giveaway for all things internal.
Here's the thing… my feeling so much better was ONLY the result of prayer.  No medicine was involved, nothing else changed in my lifestyle.  It was God moving to restore my health, moved by the prayers of my friends.
Never stop praying, especially for others. Always pray by the power of the Spirit. Stay alert and keep praying for God's people.
Ephesians 6:18

Download this 5×7 Inspirational Scripture suitable for framing here.
Maybe you've had an experience like mine.
I'm a firm believer in prayer and know the prayers of godly people make things happen.
Yet, it's so good to be on the receiving end and be reminded of how important it is for me to pray and stand with my friends in prayer.
What did you see or experience that could only have happened because someone prayed for you?
When someone asks you to pray… what's your response?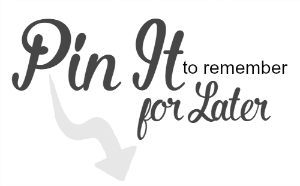 Download this 5×7 Inspirational Scripture suitable for framing here.  (For Personal Use ONLY.)
 
It's JoyDay!
The book of James in the Bible begins with these words…  Consider it all joy.  We don't want to miss the joy that is ahead for us.  When we take the time to give thanks for all the situations we are walking through, we will find joy.  So… please join me in thinking back over the past week and counting seven things for which you are thankful.  This simple exercise of counting and giving thanks together in this space is something we do each week to reset our compasses and put our eyes back on the Lord. And ultimately fill our hearts with JOY!
I'll start…
Thank you, God…
for hearing the heart cries of your people standing in the gap for me.
for a really fun and productive day that ended with a glorious pastel sunset on a warm summer-like fall day.
for silly parents who change their minds and ultimately make the better choice for their children. 
for pumpkins in the prettiest pastel colors.  
for thrift stores that hold special treasures for us.
for your goodness in our lives and your amazing provision.
for farmers' markets and the bounty that awaits us as the season starts to wind down.
Now…it's YOUR turn!
List your 'seven' in the 'share your extraordinary thoughts' section below.  You'll be glad you did.
Thank you for stopping by and leaving your sweet thoughts.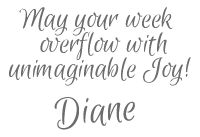 Receive FREE inspiration like this in your inbox!
Sign up Now. 
If you found this post helpful….please pass it on to your friends.