Sunday was a day of rest for me as I was growing up.
After church in the summer, my dad and I would often stop at the drive-in restaurant with those huge golden arches.  He always went to the screened window and ordered the same thing, a burger and fries for each of us.  And then, we'd eat lunch in our car in the parking space pushed up against the tall arborvitae bushes with our windows wide open and the breeze blowing in.  Our next stop was always the lake.  Sometimes we'd watch the sailboats race, or a ship come in, or just sit and look at the water.
I guess that was my dad's idea of rest.
You might have thought that I would have preferred to be home playing with my friends, or swimming, or running down the beach.  But, I was content sitting with my dad in the car.
Those who live in the shelter of the Most High
    will find rest in the shadow of the Almighty.
This I declare about theLord:
He alone is my refuge, my place of safety;
    he is my God, and I trust him.
Without even knowing it, I was getting a lesson of what it means to rest in the Lord.
Sitting in the car with my dad was rest though I didn't know it.
I didn't feel the need to be doing… I was good to just be.
And best of all… I was with my dad.
I had all his attention and he had mine.
And there in our car, sitting next to my dad with the lake breezes blowing through the windows, I experienced safety and refuge from the world and all my cares.
My dad was a good dad.  He wasn't a perfect dad by any stretch, but he always tried to do what was best and loved me fiercely.
I could talk to my dad about anything and I could trust him completely.
Though neither of us knew it, my dad was giving me a glimpse of an even more loving, caring, and trustworthy heavenly father.
What's heavy on your heart?
What's making your spirit weary?
What keeps you awake at night?
Your loving heavenly father wants you to release those worries and cares to him… to give them up so you can rest with him and trust him.
Not just saying you trust him.
He wants you to live trust.  Exhale trust.
Speak these words out loud…
This I declare about the Lord:
He alone is my refuge, my place of safety;
    he is my God, and I trust him.
When we speak it…we speak truth to our own ears, minds, and hearts.
Do you believe that God alone is your refuge and place of safety?
Is He really your God?  Do you really trust Him?
I've found that the only thing that gets in the way of trusting Him is me.
Usually what I need to do is go sit in the car with my heavenly father just like I used to do with my dad (figuratively).  No agenda… just being with him.
It's also helpful to get my perspective realigned.  Because in order to trust God well, I need to not trust myself and I need to see myself in light of him.  That means I need to acknowledge God for who He is…His character… His attributes, etc.
Then, things begin to get settled.
When I am in my place and He is in His place… I can rest… because God is my refuge, my place of safety, and I trust Him.
Those who live in the shelter of the Most High will find rest…
When our whole trust is in Him… we breathe in rest.
We exhale… rest.
Are you feeling anxious or weary?

What do you need to change in order to live in His shelter and experience HIS rest?
It's JoyDay!
Each week we count seven things for which we grateful here in our community. I'd be delighted if you'll join me.
I'll start!
God, I'm thankful for…
a dad that loved me well and in his own humble way showed me how to trust You.
a quiet week so I could take time to enjoy Your glorious creation.
Your love and grace and patience with me when I'm feeling grumbly or critical.
my first bouquet of ranunculus this spring.
knowing that you are healing me even when I don't see evidence, yet.
the return of the hummingbirds and getting my first visitor within 5 minutes of hanging my feeder.
spring and how all nature exclaims Your beauty and creativity, Lord.
It's YOUR turn!  Scroll down to the comment box and tap in your 'seven' and watch to see how your heart is lightened and your joy meter soars.  And then, come back again next week for JoyDay!  It's a great habit for your week.
Thank you for stopping by and taking time to leave your sweet thoughts.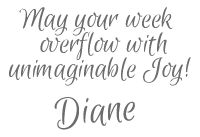 Receive FREE inspiration like this in your inbox!
Sign up Now. 
If you found this post helpful….please pass it on to your friends.

P.S.  I took these photos down by the river the other evening.  The mallard ducks are pretty common, but it's unusual to see the black ducks which are American Coots and I have never seen a marsh bird like the one in the rushes called a Sora before. The Sora is a hard to find bird, so I feel blessed in having made its acquaintance.  Hope you enjoyed them, too!