Let me tell you about the day I settled for second best…
It wasn't pretty.
It was one of those days.
You know… the kind where you take one cookie… and before you know it… you've had six.
I've never thought of myself as an emotional eater.
But SIX cookies?!!
Cookies don't make me feel better… in fact… they give me a pain in my stomach.  My stomach was NOT designed for SIX cookies. (Six peanut M&M's, maybe.)
So why did I eat them?
Because at the moment… their sweet and chocolaty goodness gave me a brief pleasure.
Followed by stomach discomfort.
One cookie was fine… but I had a choice in each of the goings back for more.
And each time… I chose… one more cookie.
This isn't a regular thing for me.
The reality is… I needed something.
Something good.
The thing is… the goodness I longed for was not made of flour and sugar and chocolate chips.
The goodness I longed for is far more sustaining.
But, I chose a cheap substitute.
We all do that from time to time.
We eat or drink something to feel better.
We go shopping, out to dinner, to a concert, to the salon, etc.
None are bad activities…
They're just second best.
Most of us are pretty good at choosing… second best.
I don't know about you… but I'm tired of second best.
I want THE best!
That's what God wants for us too.
He wants us to choose HIS best.
Cookies don't nurture my spirit.
God does!
Instead of reaching for that second, third, and sixth cookie… reach out to God…
Taste and see that the Lord is good.
Psalm 34:8
And enjoy the sweetness of His everlasting love for you.
"I love you with an everlasting love.
So I will continue to show you my kindness." 
Jeremiah 31:3
Anything else is a cheap substitute.
God's best is always waiting for us and His amazing love never runs out.
If you're wondering about God's love for you today…
take a few minutes to listen to this song that makes my heart soar.  I hope it does the same for you, too.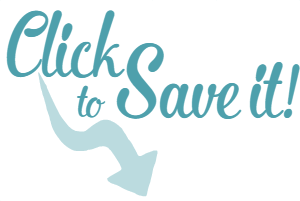 It's JoyDay!
And time to get our joy meters soaring!
Please join me in thinking back over the past week and counting seven things for which you are thankful.  This simple exercise of counting and giving thanks is something we do each week to reset our compasses and put our eyes back on the Lord.
I'll start…
Thank you, God for…
air conditioning to help us through this incredibly hot and humid week.
friendship that has transcended time.
sustaining us in the midst of unexplainable events.
my dear friend that speaks truth.
Your love that sustains us and never gives up on us.  
friends who lock arms with us in prayer.
Your goodness in the midst of unexpected bad news and fighting for us.
Now…it's YOUR turn!
List your 'seven' in the 'share your extraordinary thoughts' section below.  You'll be glad you did.
Thank you for stopping by and leaving your sweet thoughts.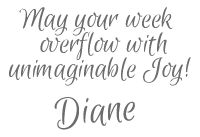 Receive FREE inspiration like this in your inbox!
Sign up Now. 
If you found this post helpful….please pass it on to your friends.
Click any of the sharing buttons above.