The day after my birthday I received a surprise phone call from a special friend and longtime reader of the blog.  Though we have never met, over the past five years or so we have developed a lovely friendship based on our love for the Lord and our similar interests.  We pray for each other and encourage each other through life's challenges.
During our conversation Debbi shared how she had been feeling a little down before the start of this school year and then she remembered something the Lord had done for her.  That started her down a path of recounting numerous occasions where God met her and ministered grace, healing, and love.  She mentioned times when she walked through the valley of the shadow of death, but God was with her and rescued her, as well as many more occasions where God met her needs.
She talked about how that unplanned exercise totally changed her perspective.  How she was able to embrace the challenges and changes of the new school year because she counted the many times she has seen the goodness of the Lord firsthand.
Later that day another friend and I picked up a couple of salads and took them down to a local water area.  There we sat at a picnic table and enjoyed nature and watched water skiers, kayakers, jet skiers, and kids playing on the playground and in the water.  It was one of those delightful end-of-summer evenings where the temperature was perfect and we were not bothered by mosquitoes or other bugs.
Again, our conversation came around to the goodness of the Lord.  Jen had recently been in stopped traffic when a semi-truck with a full load rear-ended her.  Other than shaking for hours from that horrific experience, the only physical harm was to her vehicle's rear bumper.  The truck driver was amazed at how little damage there actually was.  There was no doubt that her mighty warrior angels were protecting her.
God's goodness is something we see in the big things… but it's there in the little things, too.  Like the perfect evening with a dear friend when my stress threshold was pushed to the max.  I had invited Jen to help me celebrate my birthday by traveling out of town to attend a market at a fairground filled with home decor… made, old, recycled, and new. Just the kind of thing we both love.  But, when the day arrived… I couldn't bear the thought of driving through heavy traffic to attend the fair and endlessly walking from booth to booth filled with lovely items I didn't need.  What I felt I needed was quiet and peace, a listening ear, gentle words of encouragement, to be surrounded by nature, and most of all… to just be.
I could have beaten myself up for not being able to push myself to press through and cried over the money wasted on tickets already purchased.  My friend could have gotten frustrated with me for changing my mind about going to the market.  We could have called off the night and I could have stayed home and she could have spent that time with her family.  But, instead, we chose a different path.  And looking back on the stroll down that path I see grace, compassion, beauty, stillness, love, joy, nature, and most of all, God.
We can see God's faithfulness written through the minutes of our days when we choose to look back and see all that he has done. In the big and in the small.
And the beauty is that it stirs up hope in our hearts. It helps us to press on and push through.  It strengthens our faith.  And most of all it causes us to say to the Lord, "Do it again." when we walk through the challenges of life.
As I tapped my thoughts out I was reminded of a song of encouragement that I haven't heard in a while…"Do it again."
It talks about the challenges in front of us… how we had expected things to change by now… but maybe they haven't.
We're reminded that things aren't as they appear and that God IS at work fighting for us.
And then we're reminded of the truth and the One Who IS Truth and the promises God has for us.
And that God is so faithful.
We can trust him.
He has done what seemed impossible and we can expect that he will do it again.
If you have a few minutes to listen to the song here… I'm certain it will encourage your heart and fill you with hope… real sustaining Hope.
It's easy to get stuck dwelling on the challenges we face.
How much better it is for us to get stuck counting all the ways that God has blessed us, provided for us, fought for us, and moved our mountains.
How much better it is to stand on his promises, remembering all he has done and wait in joyful expectation… watching to see how he will move on our behalf again.
Let's keep a firm grip on the promises that keep us going. He always keeps his word.
Hebrews 10:23
What mountain are you facing?
Put your trust in God.  He knows the way and will lead your every step.
Trust in the Lord with all your heart
And do not lean on your own understanding.
In all your ways acknowledge Him,
And He will make your paths straight.
And keep counting… each day… all the ways God met you, loved you, and ministered to you… physically and spiritually.
And then expect to see him, "Do it again."
Great is your faithfulness O Lord our Father.
But this I call to mind, and therefore I have hope:
The steadfast love of the Lord never ceases;
    his mercies never come to an end;
they are new every morning;
    great is your faithfulness.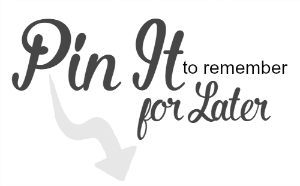 It's JoyDay!
And time to get our joy meters soaring!
Please join me in thinking back over the past week and counting seven things for which you are thankful.  This simple exercise of counting and giving thanks together in this space is something we do each week to reset our compasses and put our eyes back on the Lord.
I'll start…
Thank you, God…
that You are our faithful Father.
that all Your promises are true.
for my friends and their phone calls this week to celebrate my birthday.
for a beautiful bouquet of flowers… roses, sunflowers, statice, goldenrod, and hypericum berries
that You fight for us.  
for my friends who pray and how you use those prayers to buoy us.
that You are so worthy of our full trust.
Now…it's YOUR turn!
List your 'seven' in the 'share your extraordinary thoughts' section below.  You'll be glad you did.
Thank you for stopping by and taking time to leave your sweet thoughts.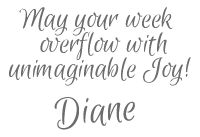 Receive FREE inspiration like this in your inbox!
Sign up Now.
Did you enjoy this post? Use the sharing buttons to let your friends know & "pin it," too.