It's been a busy week, but the laundry room makeover is almost complete!
And today I'm going to show you some of the art that I created for my laundry room decor.
As you come down the stairs and turn to the left, this wall is the focal point of the laundry area, here's the before shot.  Because I wanted the area to look whimsical and inviting to do laundry, I decided on my zero budget to create art for my laundry room decor with what I had on hand; some clothespins, black cardstock, leftover paint, and a thrift store find.
My laundry room decor began with the creation of this clothespin wreath.  Which was so easy make.  I shared how to create one here.  Because black was going to be one of my accent colors (or should I say noncolors as black is the absence of color) I cut a piece of black cardstock and glued it to the back of the wreath to make it pop on the wall a little bit more.
Isn't this sweet?
Sometimes simple is best.
Who knew that three clothespins could make such a dramatic statement in laundry room decor?
Sometime last year I was at the St Vincent De Paul Thrift Store in a nearby town browsing for something  to transform, with my $2 in hand, when I spied two Victorian-style prints.  At first glance, they look pretty nice, but except for the print, the frames and backing are all plastic.  At a quarter-a-piece, they came home with me for some future inspiration.
Here's how this project comes together….
pop out the backing and cut a piece of cardstock the same size at the print
using some flat wall paint in white and a sponge brush, stroke a little paint imperfectly on the frames
once the frame is dry, assemble the backing, the black cardstock, and the frame; then snap together
design a pleasing arrangement of clothespins
hot glue clothespins to the cardstock in the artful arrangement
and after the glue has cooled and set, hang the striking clothespin art on the wall
Once these photos came up on my computer screen I noticed that you can see that the hot glue oozed beyond the edges of the clothespins and there was a glue string or two.  No worries.  You can't see it when they are hung up.   And I'm not worrying (I'm sure my friends are fainting as I say this.) and you don't need to either.  However…that doesn't give you permission to be wild and crazy with the glue. [wink]
Clothespin art isn't just for the wall.
You can use it to make a lovely container for holding a few flowers.
Yup.  More laundry room decor!
Here, I took a lowly tuna can destined for the recycling basket, and after cleaning it well, simply clipped two sizes of clothespins around it alternating the sizes.   With more cans, and more sizes and types of clothespins, the design possibilities are endless.
This cutie is sitting on a shelf in the actual laundry closet.  I wanted a pop of red and the only faux red flowers I had were these tulips.  They work.  I'm not going to get my nose all twisted out of shape because they are fake, or because they aren't in season right now.  They do exactly what I need them to do…add the right color.  Plus, they were already in my stash so no funds were required.  Yay!
Here's a view during assembly.
Yes…it really is the easiest craft project you've ever done.  I bet you could collect tuna cans from the neighbors and invite the kids to come and make clothespin containers for their moms.  They could even paint or color their clothespins for even more fun.  But…I digress. [grin]
So what do you think of this glimpse of my laundry room decor?
I'll be back tomorrow with another glimpse and some more artful tips!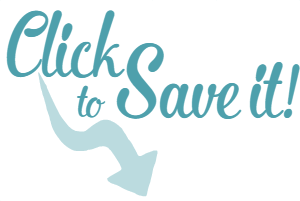 Happy laundering….
May your wash come out clean and white!
Be Extraordinary!
Diane
Looking for clever laundry room ideas?
Check these out!
Create a Cute Laundry Room Skirt to Hide the Washer Shut-off & Dryer Vent
I'd be honored if you used the sharing buttons at the bottom
and let your friends know the goodness that awaits them here.
To receive FREE bits of inspiration like this in your inbox or reader, subscribe now.