This weekend I attended my class reunion.
It's been a LONG time since I've seen my former classmates.
I had mixed feelings about attending.  Two of my friends would be there, but beyond that, I had no idea.  How in the world would I be able to chit-chat with people who weren't in my circle all those years ago?
Since I didn't want to regret not attending, I went.
A few people attended that I hoped would be there.
Yet, silly me, I never thought that there would be people who were hoping that they would see me.
It was wonderful hearing old friends say, "I wondered if I would see you!" "I was hoping that you'd come!" and even, "Diane, you look amazing!" from a guy I had a crush on when I was in junior high.
Class reunions are interesting.  There were people who looked the same, except for a change of hair color, a little extra weight, or a few wrinkles.  And then there were others whose names I recognized and remembered that they used to sit at my table in the cafeteria or were in my classes, but their faces did not connect with the past at all.
My graduating class was over 600, with maybe 150 attending the reunion along with a surprising number of my elementary school classmates, including one girl who took it upon herself to be my personal bully when we were about ten years old.
Our relationship in the years following was awkward, to say the least.  Fortunately, she and I were not in many of the same classes, nor did I hold a grudge.  When I saw her at the reunion, I walked her way and greeted her.  We chatted about how we didn't recognize many of our classmates and some other small talk when she said something that totally surprised me.
She went on to tell me that she was so glad to see me because she was troubled by how she had treated me in grade school.  She said that she had no idea why she was so mean, but that she was so very sorry.  Many times she wanted to contact me on Facebook to apologize, but it just didn't seem like the right venue, so she was very happy to see me in person.
I forgave her.  We hugged.  Several times.  And all those painful days of the past were put to rest.
It was interesting to me, that as an adult, many years removed from those bullying days, she still carried the onus and remorse.
On the way to the reunion, I was feeling not all that secure in my decision to attend.  The confidence that I had when I was in high school had taken quite a beating these past 10 years, so I was feeling a little bit tentative, to say the least. So I polished my fingernails, which I NEVER do, and then on the drive there, I prayed.  I asked God to help me to not think about myself, but to be others-centered, to be a good listener, and for there to be something that helped me know my attendance mattered.
This experience was a lesson for me (and maybe you) that it's never too late to say you're sorry.  And it's never too late to be forgiving. 
If there is something that you need to confess… either to someone or to the Lord… take care of it now.
God is faithful and reliable. If we confess our sins, he forgives them and cleanses us from everything we've done wrong.
1 John 1:9
In prayer there is a connection between what God does and what you do. You can't get forgiveness from God, for instance, without also forgiving others. If you refuse to do your part, you cut yourself off from God's part.
Matthew 6:14-15
Make this your common practice: Confess your sins to each other and pray for each other so that you can live together whole and healed.
James 5:16
And… even if we deserve an apology (which we might not get for 50 years), we need to live a life of love.
Love is patient. Love is kind. Love isn't jealous. It doesn't sing its own praises. It isn't arrogant. It isn't rude. It doesn't think about itself. It isn't irritable. It doesn't keep track of wrongs. It isn't happy when injustice is done, but it is happy with the truth. Love never stops being patient, never stops believing, never stops hoping, never gives up.
1 Corinthians 13:4-7
My attendance at the reunion… mattered.
My attitude all these years… mattered.
My friend's confession… mattered.
And my forgiveness… mattered.
In the end, it's all about how we love people, never giving up on them.
Do you own someone an apology?
Do you need to forgive someone?
Don't let the years go by and not make it right.
Do it for love, do it for yourself, do it for the Lord.
When is the best time to say I'm sorry? 
TODAY!  
Do you have a story about your class reunion to share?  I'd love to hear all about it.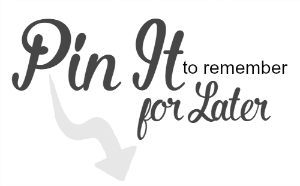 It's JoyDay!
And time to get our joy meters soaring!
Please join me in thinking back over the past week and counting seven things for which you are thankful.  This simple exercise of counting and giving thanks together in this space is something we do each week to reset our compasses and put our eyes back on the Lord.
I'll start…
Thank you, God…
for the ultimate forgiveness that you offer to each of us.
for my classmate who apologized.
seeing special friends at the reunion.
for healing Tim.
for being actively at work in our lives… guiding and directing.  
that You are faithful, loving, kind, and always with me.
that You are my loving faithful Father.
Now…it's YOUR turn!
List your 'seven' in the 'share your extraordinary thoughts' section below.  You'll be glad you did.
Thank you for stopping by and taking time to leave your sweet thoughts.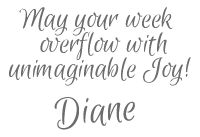 Receive FREE inspiration like this in your inbox!
Sign up Now.
Did you enjoy this post? Use the sharing buttons to let your friends know & "pin it," too.