It was just another summer evening, or so we thought.
Tired at the end of a long day, we wanted to have a quiet evening at home. But, we had this nagging sense we would be sorry if we didn't exchange the comfort of our chairs for the sand and waves awaiting us at the beach.
So we hopped in the car for the 5-minute drive to Lake Michigan.   We only expected to be there for a just short while, but ended up staying until after the sun set.
You can count on it being cooler by the lake than in our wooded location, usually.  But, it's been noticeably cooler even at home the past few evenings, so I grabbed a lightweight jean jacket on my way out the door.  That's why we were surprised by the warmth of the water at the lake.  It was pure bliss to have the warm waves wash over our feet as we strolled on the soft shoreline sands.
Every time I walk the water's edge it's a new experience.
The light, the humidity, the breeze, and even the size and direction of the waves are different every time.
Each night we can depend on the sun setting, but we might not see it behind a bank of clouds, or it might even play hide and seek with us.
Sometimes there is a phenomenal blaze of color as the sun sets.
Other times, a pale yellow orb slides into the water as day becomes night.
It can be incredibly dramatic and other times beautifully serene, peaceful, and seemingly noneventful.
What if this slice of creation, that makes my heart swell with joy, is a microscopic reflection of the Creator?
What if there is a greater purpose to the natural world beyond what meets the eye?
The great mystery in all of creation is a mere reflection of the infinite, loving nature of our heavenly Father. –Craig Denison
I've been blessed to travel far beyond these North American shores.  Experiences that have given me greater glimpses of lands and peoples. And at every destination, I have marveled at God's amazing creation.
Scripture explains to us why we are enamored by this natural world around us.
From the creation of the world, God's invisible qualities, his eternal power and divine nature, have been clearly observed in what he made.  
Romans 1:20
God designed our world so that through it we would come to know him…. his beauty, his power and majesty, his attention to detail and his unending creativity, and so much more.
And to think that he did all this to draw us to him so we could experience the incredible love he has for us.
The next time you look out the window at your flowers or take a walk and notice the huge fluffy clouds, or get in your car and drive past rivers,  meadows, and wooded hillsides, consider that all of creation was designed for you to know God.
Let's train our eyes to see him in our world.
What examples of his power or nature do you see?
It's so easy to go for our walks or runs, getting the 'job' done, traveling the same route without awareness to the natural world. Or, to jump in our cars, focused on our destinations and all the cars and traffic surrounding us, while missing the intricacies of our world and the subtle changes of the seasons.
What would change in our hearts and lives if we actively observed and engaged with the natural world?
Would we see God differently?
Would we see ourselves differently?
Let's make a conscious effort this week to look for God in his creation.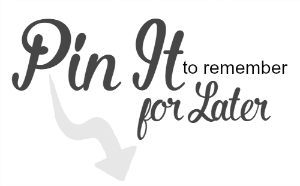 It's JoyDay!
And time to get our joy meters soaring!
Please join me in thinking back over the past week and counting seven things for which you are thankful.  This simple exercise of counting and giving thanks together in this space is something we do each week to reset our compasses and put our eyes back on the Lord.
I'll start…
Thank you, God…
for Your amazing creation… the beauties never cease.
for the love and attention to detail that went into your creation.
for a fun afternoon and lunch with my friend.
that we live close to the beach, so we can enjoy the lake often. 
for being actively at work in our lives… guiding and directing.  
that You are faithful, loving, kind, and always with me.
that You are my loving faithful Father.
Now…it's YOUR turn!
List your 'seven' in the 'share your extraordinary thoughts' section below.  You'll be glad you did.
Thank you for stopping by and taking time to leave your sweet thoughts.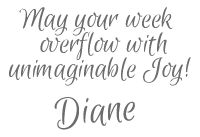 Receive FREE inspiration like this in your inbox!
Sign up Now.
Did you enjoy this post? Use the sharing buttons to let your friends know & "pin it," too.