Have you even had a wall mounted bare fluorescent light bulb blind your eyes?  It's awful!
Have you wanted to fix it, but there didn't seem to be a way to attach a shade?
I have a simple and inexpensive solution for you.
First, I need to warn you…. this is NOT a pretty post.  It's utilitarian all the way!
Bare fluorescent strip lights are popular over sinks in apartments.  We all agree that when washing up pots and pans it's helpful to see what we're doing.  But, Hello!  A bare light two feet from our eyeballs!!  What were they thinking?  Obviously, it was the bank account was doing all the thinking, because no one ever said, "Let me burn out my eyes with a bare fluorescent light bulb."  I jest.  Yet I don't.
I'm just 1/4 inch shy of 5 foot 5.  That bulb over my temporary kitchen sink is eyeball level.  For me.  My husband who is more than 6 feet tall is not bothered in the same way… but he is very sympathetic and doesn't like the harsh light.
We had hardly moved into our temporary apartment before I HAD to come up with a solution.  And it's a pretty good one, if I say so myself. 
We made a trip to the local hardware store.  There they have a little glass and screen repair area.  The clerk there cut a piece of plexiglass to my dimensions… to perfectly fit the space between the cabinets to shield the bare bulb.  This was inexpensive…. less than four dollars.
The plexiglass was clear, so in order to shield my eyes, I decided to apply some paint to it.  I found some great spray primer in my stash and gave it a quick coat, on one side only, and allowed it to dry well for a day, to make sure it had hardened.
Early in the year, I received a sample of Sugru
, a self-setting rubber mouldable glue, that I wanted to try out. (Sugru was featured in a blogger's post and I sent for the free sample offered.)  It's pretty amazing stuff.  (The only thing is, it's a wee bit smelly, but thankfully the odor dissipates quickly.)  And I used it to create hangers for holding my new plexiglass fluorescent bulb shade in place.
The way this works, you are creating a hook of sorts from the Sugru to hold the plexiglass.  The shade will set into that hooks you make.  The plexiglass needs to be stabilized, so you'll also create a bumper from Sugru so the top of the shield can lean back against the bumper.   I know it doesn't seem like much, but it is very stable.
A little acrylic paint to cover up the bright yellow makes the hook almost disappear.
If this were my home, I would have replaced the light (and the ugly cabinets) with something much prettier and not harsh to the eyes.  Since that is not the case, this little hack fills the bill nicely.
Because this was a hack, I didn't exactly put the fluorescent light shield up in the right order.  That being said… here are steps.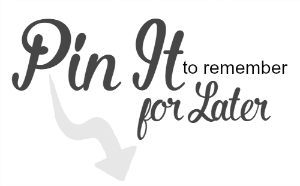 This post contains affiliate links.  I may receive compensation for your purchase should you click on any of the links.
Supplies for Making and Hanging a Fluorescent Bulb Shade
Plexiglass
Spray paint
Pencil
Sugru
(optional… artist paintbrush and acrylic paint)
Instructions 
Measure the space between your cabinets for the width of the plexiglass you'll have cut, and also plan for the height, make it deep enough to cover the bulb nicely.  Mine was 24″ wide by 4″ high.
Purchase your Sugru – here's my Amazon link, but may be available at your local Meijer or Lowe's (some carry it some don't).
Have your plexiglass cut to size.
You'll want to mark the placement of your Sugru hooks and bumpers.  Hold your plexiglass in place in front of the bulb, placing it an inch or two in front of the bulb.  Then mark the cabinet with a pencil at the bottom corner of each end of your plexiglass so you'll know the placement of your hook. Do the same (allowing for the thickness of the glass) for your bumpers which will be placed just behind the plexiglass.
Following the Sugru instructions, form two hooks and two bumpers to hold the plexiglass shade. It is a little tricky because these are small and you want the hooks to look the same and be fairly unnoticeable.
Using your pencil marks as a guide, place the Sugru hooks and bumpers on the cabinets.
Carefully test to make sure your placement and shape are correct.  (I had to do a little tweaking of the hooks.)
Once you are satisfied. Make sure the Sugru hooks and bumpers are firmly in place. And then allow them to set up according to the instructions.
If you were not able to purchase Sugru to match your cabinet color (my sample was bright yellow), you'll want to get out your artist paint brush and acrylic paint and paint your hooks and bumpers.  Give them an hour to dry.
Insert your new fluorescent light shade in place.
Turn on the fluorescent light.
Rejoice that you did away with that blinding harsh light. You'll notice a marked difference as the surrounding area is dimmer as well. If that is a problem, you may be able to find some other plexiglass or coat it in a way that diffuses the light more subtly.  But, I couldn't be happier with my results.
I'm a firm believer in thinking outside the box.  Sometimes is works… sometimes it doesn't.  This time it did and my eyeballs are overjoyed with my new Sugru fluorescent bulb shade hack.
What's your latest hack?
Thanks so much for popping by today!
If you found this post helpful would you please share it with your friends and "pin it," too?
More TIPS…
Make a Small Space Live Big with these Easy Decorating Tips

Receive FREE inspiration like this in your inbox!