Do you remember that old saying, a smile is a frown turned upside down?
The other day I found myself sitting at a stoplight and noticed that my mouth was set in a frown. What?!  At that moment I realized my happiness had gotten up and left.
If I'm in charge of my happiness… how did that happen?
Before I answer that question, I need to ask…
What is your happiness quotient?
On a scale from 1 to 10 with 10 being the state of supreme happiness… where do you sit?
Are you happy with that spot?
I don't think I'm the only one who has been sporting an unexpected frown.  It's like a virus that's gone pandemic. It's like we've become a society of grouches.  Oscar would be right at home.
There are all kinds of reasons we could state… but it doesn't matter what they are.
What matters is that we realize that there is Someone Greater Who is intimately concerned about our happiness.
Yes, God really does care.
So much so that He has designed this world and all its interworkings to be integral to Him.
Happy are the people whose God is the Lord. Psalm 144:15
Although we say happiness is a choice… and it really is.  Our happiness is not so much dependent on our decision to be happy as it is dependent upon our God focus.
Let's think about how a camera works. We can adjust our camera lens to focus on a single subject, say a butterfly, and the background can blur out.  Or we can set the lens to bring the whole landscape into focus.
I don't think God wants us to focus on the whole picture… nor do I think He wants us to focus on specific things in our world.  What I believe He wants, is for us to focus on Him, and to let Him adjust our lenses to where they need to be, in varying situations.
If we make Jesus the Lord of our life, we will see the world and people through God's lens, not our own.
It will change the way we view the future, it will eliminate fear, it will change the way we see people and the way we relate to each other in person and on social media.  We will be released from worry, doubt, and more.
Our situations may remain the same… but we won't be sitting at the stoplight with a frown on our faces if our focus is the Lord and not on our world or our problems.
One way to set the lens of our life God's way is to spend alone time with Him.
I know it can be one of the hardest things to do.  So much is demanded of our time.  But, believe me, if we don't take that time in the quiet, away from the fray, we gain nothing and lose everything.
This week I'm going to reassess my quiet time and make that time more focused on the Lord.
If you don't have a quiet God time in your day… let me encourage you to set aside 15 or 20 minutes for just that.
If you don't know what to do to have a quiet time with God… start here… First15.  This site is designed to take just 15 minutes and it includes scripture, worship music, a devotional, prayer, and questions. Be sure to subscribe to make it even easier.
Whether you've been walking with God for a long time or a short time… this time with Him really is the key to your happiness.
Happy are the people whose God is the Lord.
Psalm 144:15
Was your happiness quotient a little low?
What are you going to do to change that?
Will you join me in choosing to be happy?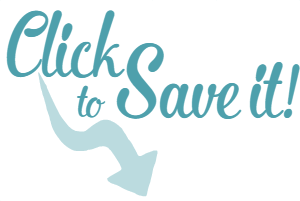 It's JoyDay!
And time to get our joy meters soaring!
Please join me in thinking back over the past week and counting seven things for which you are thankful.  This simple exercise of counting and giving thanks together in this space is something we do each week to reset our compasses and put our eyes back on the Lord.
I'll start…
Thank you, God…
for the beauty of the trees burst into color.
that you so gently point out to me areas you need me to change.
for our small group and the Alpha Series.
for being able to pour in little bits of your love into the neighbor kids.
for your amazing creation.  It's so fun to try to capture those moments on camera.
for knowing that you are good and are trustworthy.
that you are our Lord and provider.
Now…it's YOUR turn!
List your 'seven' in the 'share your extraordinary thoughts' section below.  You'll be glad you did.
Thank you for stopping by and leaving your sweet thoughts.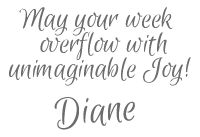 Receive FREE inspiration like this in your inbox!
Sign up Now. 
If you found this post helpful….please pass it on to your friends.