Christmas is just 24 days away.  Are you feeling a little bit stressed?
Today I'm here to help take away some of the shopping stress.
Take a deep breath and explore my…
Holiday Gift Guide for the Entertainer ~ Part 1
  *this post contains affiliate links*
I love Christmas time!
Decorating my home and hosting open houses and dinner parties make my heart sing.
But, I know that it isn't necessarily the easiest thing for everyone.  In fact, it can be down right daunting.
That's where this Holiday Gift Guide for the Entertainer comes in…
One thing I always do for open houses and dinner parties is to create a coffee bar.   Sometimes it's an area on my kitchen counter, other times I set up on a cabinet or sidetable where my guests will be gathering.
I've been hearing all kinds of good things about the Nespresso and what could be more fun than letting your guests create their ultimate coffee experience?

Nespresso VertuoLine Coffee and Espresso Maker with Aeroccino Plus Milk Frother
Not everyone is a coffee lover.  But, most people love a creamy cup of cocoa.  As I was looking for the perfect way to make hot chocolate, other than the stove top, I discovered this milk frother by Breville.  This is the ideal cocoa machine.  Oh my goodness!  Forget being a good hostess…  I want one for ME!!
Breville Café Milk Frother
Wherever guests gather, you want to have the perfect music mix.  Plus you'll want to do it wirelessly and inconspicuously.  We have a Bose sound system, but it's not one for the whole house, nor is it portable.  That's what makes this new Bose Soundlink perfect.  I love that it connects with your smartphone, tablet, or other Bluetooth device and you can enjoy your favorite tunes wherever you want.  This is a perfect gift for the entertainer and music lover.

Bose SoundLink Color Bluetooth Speaker
Every beverage station needs lots of mugs and an attractive way to display them in a small space.  This French-styled bottle rack is perfect for holding quite a  few mugs with pizzazz.  Plus, the clear mugs and Christmas mugs, below, are so stylish and fun to hold in your hand.

Vintage Rustic Brown Iron Mug / Cup / Glass Bottle Drying Rack
Cafe Mug Beverage Set

Spode Christmas Tree Candy Cane Mugs Set
If you or your favorite entertainer will be serving the crowd with mugs of steaming goodness, he or she will certainly want a sturdy and generously size tray that is stylish, too.
Extra Large Boulangerie Antique Style Artisan Wood Serving Tray
And of course, every steaming mug needs a sweet treat to accompany it.  A fun and whimsical pedestal stand makes even the most ordinary treats look extraordinary.  It's like I always say…. "Presentation is everything."

M.Bagwell Simply Christmas Collection Square Ceramic Cake Stand
There's more!!
Holiday Gift Guide for the Entertainer ~ Part 2
Since I say presentation is everything, you'll want to make sure that you, or your favorite entertainer, can set the table or buffet with beautiful dinnerware, drinking glasses, tableware, and napkins.  Keeping it sweet and simple, I curated an inexpensive, but fabulous collection to make entertaining a joy.   Plain with exquisite detailing.
In this collection I've also included a turkey roaster.  I've discovered that turkey is a popular meat for holiday entertaining, it's easy, and when cooked in an electric roasting pan, there's plenty of oven space for all the other dishes.  I couldn't imagine entertaining over the holidays without one!
You may also wonder about the immersion blender.  From gravy, to sauces, to dips, and soups, this is one tool I can't live without.  Plus I love that it's so easy to clean.
Entertaining can be challenging… trying to get everything cooked and finished at the right time.  To decrease the stress, Ina Garten's cookbook is a must, as is a pretty apron for the hostess, along with company-ready kitchen towels.

Classic Embroidered Winter Apron

Thomson Pottery Masion White Dinnerware Set

Gorham Ribbon Edge Flatware Set

Luminarc Nuance Goblet, Set of 12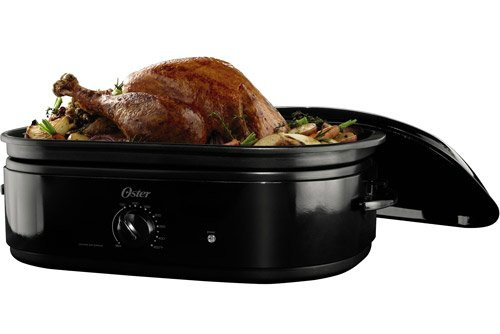 Oster Large 24 Pound Turkey Oven Roaster

Cuisinart Immersion Hand Blender

Linen Blend Kitchen Towel, Set of 3

Make It Ahead: A Barefoot Contessa Cookbook
With everything here… you or your favorite entertainer will be ready for lots of holiday entertaining. Plus… if there's a party already on the calendar… Amazon's amazing quick shipping will have everything on your doorstep in a flash!
Be sure to stop by the links below to check out the guides my blogging friends are sharing in our Ultimate Holiday Gift Guide 2014.  
Did you know you can give the gift of "Prime" from Amazon?
Seriously… this is an awesome gift
and so much better than a regular gift card or movie passes.
Did you know that "Prime" users get unlimited movies… unlimited music…  
And… unlimited cloud storage for photos…and that's just for starters!
Click the image above to give an extraordinary Christmas gift!
If you did a little shopping while you were here… Thank you!!
As an Amazon Affiliate I make a small portion from any of your purchases made through the links here or the Amazon ads on the sidebar at the right.  I am so very  grateful for your support of An Extraordinary Day!
If you enjoyed this post….please pass it on to your friends.
Click any of the sharing buttons at the bottom.
Best wishes for An Extraordinary Day!
Diane
To receive FREE bits of inspiration like this
in your inbox or reader, subscribe now.
Let's connect!  Facebook  ::  Pinterest  ::  Google +  ::  Twitter  ::  Shop-Longaberger Lifestyle
Sharing at these Extraordinary Spots:
**AnExtraordinaryDay.net is a participant in the Amazon Services LLC Associates Program,
an affiliate advertising program designed to provide a means for sites to earn advertising
fees by advertising and linking to amazon.com